Not all degrees are constructed the same way. Take our Bachelor of Communication. It's set up so you can choose a path – called a specialisation – that aligns with your specific career goals. Neat, huh? But what exactly, you might be asking, is a specialisation? Well, it's a suite of subjects you can elect to take in your degree that builds a skill set relevant to a particular career. When it comes to Bachelor of Communication options, you have four to choose from.
Advertising and public relations
Digital media production
Journalism
Theatre media
Whichever specialisation you choose, you'll get a solid grounding in the fundamentals of communication across all industries, with a set of core subjects. Things like ethics, law, entrepreneurship. Plus, developing a portfolio to learn how to produce and present your work. Then, you can take your learning down the avenue you choose – all from within the one degree.
So, what do these specialisations look like?
Advertising and public relations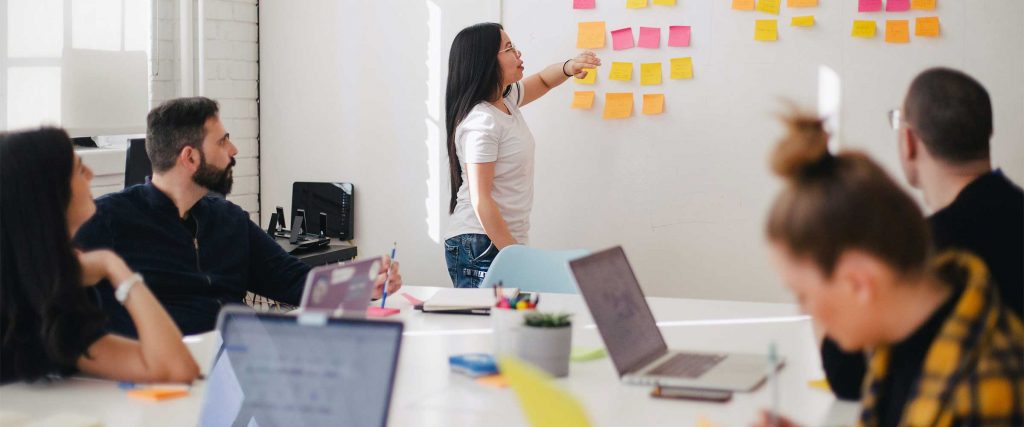 Want to create compelling ad campaigns that fascinate people? That drive a business and make a splash? Or cultivate a loyal audience for your organisation? Our advertising and public relations specialisation is where you can. You'll learn the whole gamut of a campaign, from researching your target audience and planning it across channels – including social and digital – to getting it out into the world and fostering engagement.
You will also have the chance to get creative, as Pia Priestley, who's currently studying her Bachelor of Communication explains.
"The advertising creative class is where we learn about how to formulate a strong idea and investigate what comprises an effective advertisement.
"For instance, recently we were looking at body copy and how the writing of an advertisement helps to convey the meaning of an image. We did this by comparing an array of successful campaigns and finding the common themes between them.
"We then take these themes and apply them to an example brief provided by our teacher to create our own advertisements. It's a fun class!"
Digital media production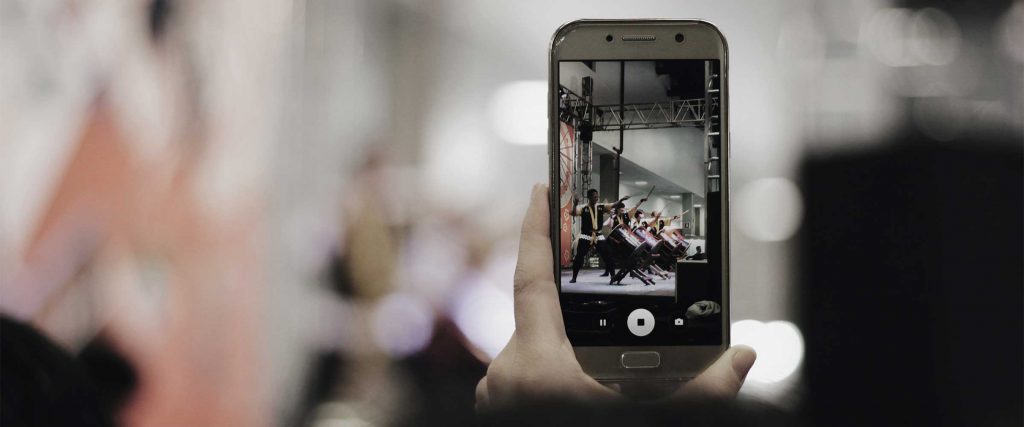 Digital media is a part of most of our daily lives. We consume news and entertainment digitally. We communicate on social media digitally. And we can create digitally, too, telling stories in new ways. That's why Dr Travis Holland, Course Director and lecturer and researcher in communication at Charles Sturt, is so enthusiastic about the opportunities our digital media production specialisation presents.
"This is an extraordinarily exciting time to be a media producer. There are so many storytelling options, different channels available and ways an audience can find content.
"With the social media and technological explosion (internet, laptops, tablets and smart phones), all of a sudden the boundaries and expectations for modern, professional storytelling were blown away.
"There are now no rules for engaging an audience. Rather, the creative door has been flung wide open and the challenge for communicators is set: come forth with your creativity and explore the unexplored.
"Mix and match technologies. Do what has never been done – or even thought of – to capture the attention of your audience. Engage them. Seek out new audiences, en masse or niche markets, and delve into every nook and cranny to reach them – whether they are in your own backyard or on the other side of the world."
In this specialisation, you develop all the skills to conceive and create digital media – planning, video and audio production, scriptwriting. What's more, you also learn about how to use technologies to get your stories out in front of your audience's eyes.
Journalism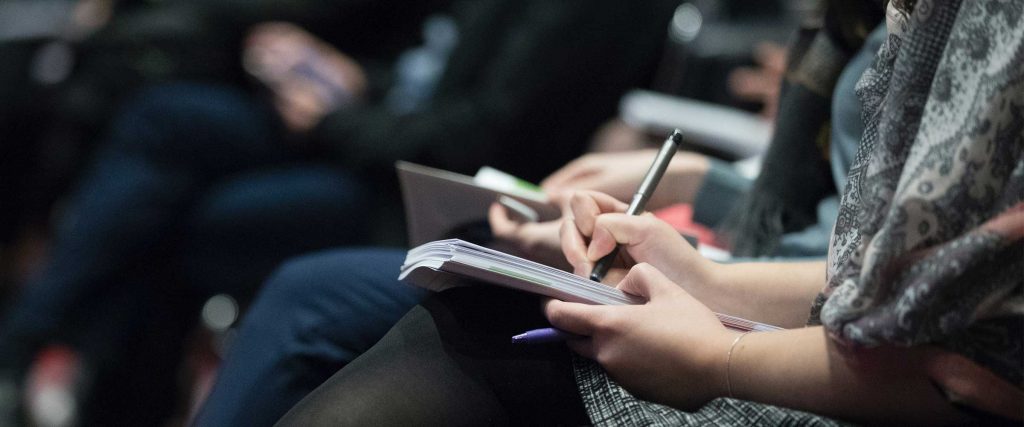 Choose the journalism specialisation in our Bachelor of Communication and you'll learn not only the fundamentals of newsgathering and crafting compelling pieces of journalism. You'll also learn about radio and audio journalism, using video to tell stories, and how to use multimedia and data to give your stories more impact.
It's this range of skills that Jock Cheetham, highly experienced journalist and Charles Sturt academic, sees as key to thriving as a journalist today – and tomorrow.
"I think future journalists need to be multiskilled and multidisciplinary. So, for example, if you want to be a print journalist, you need to be well across current affairs. You must be able to fact check, have writing skills, network for contacts, know about legal requirements in your craft, apply ethics to your work, and so on. All these things are fundamental to journalism.
"But increasingly, you can't just be a text writer. You probably need to be able to add some photographs to your stories if required (even if just on your smartphone). Plus be able to shoot video and, in a lot of cases, edit video. You also need – whatever platform you're on – to work with social media in a skillful way. Plus, you'll need an awareness of the digital environment to increase the reach of your work. Data visualisation is also a pretty fundamental skill for journalists today."
Theatre media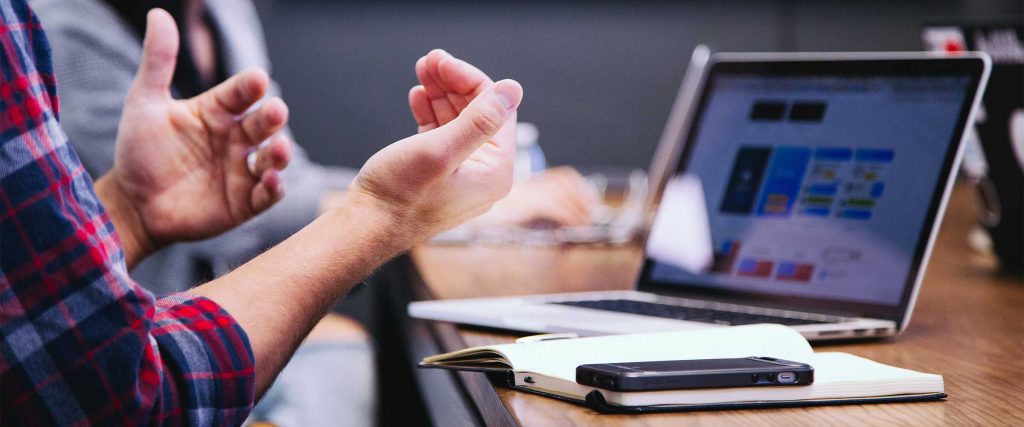 Create original dramatic works across the whole spectrum of the entertainment, communication and information industries. And become a multi-skilled practitioner in the process. Theatre media is where you can bring stories to live, whether on the stage or behind – or creating! – the scenes.
You'll also get the chance to put your ideas into action in performances, just like communication student Sonia Dodd.
"The third-year theatre media students showcase original works at the annual Sprung Festival of Creativity, using other theatre media students as their cast and crew. I'm playing the lead role in an original musical, which is a lot of fun. We have frequent rehearsals in the theatre media building, swapping between the drama/dance studio and the music room."
They are your Bachelor of Communication options
These specialisations mean that you can tailor your communication degree to the career you want. If you're not sure yet, that's okay. You can also select subjects from across the specialisations to build a unique skill set.
Find out where our Bachelor of Communication can take you.