You've completed your bachelor's degree, you're smashing it in your career and you're feeling confident in your abilities. However, you can't help but thinking, 'what's next for me?'. You want to broaden your skill set. You're keen to level up. You're vying for that promotion. But you're not quite sure how to get there. Answer: upskill with a postgraduate degree.
With a postgraduate degree, the sky's the limit. You can do all of the above – all while futureproofing your career. Whether you want to upskill, reskill or change careers entirely, postgraduate study can get you there. Let's take a look at some of the benefits of building on your bachelor's with a postgraduate degree.
Boost your employability
Studying a postgrad degree is a sure-fire way to help you stand out from a crowded job market. Employers are always looking for candidates that are a cut above the rest. A postgraduate degree can help prove to an employer that you're ready for the next step, and that you have the skills, experience and knowledge to do so.
For example, if you've studied a Bachelor of Business (Human Resource Management), the most natural next step in terms of a postgraduate degree would be the Graduate Certificate in Human Resource Management. Because the HR industry is thriving – and showing no signs of slowing down – you can increase your chances of getting noticed by employers with a postgraduate degree in HR.
Get professionally accredited
Everyone knows that employers are looking for grads who are industry-ready. So studying a postgraduate degree that includes professional accreditation is smart move. Accreditation can prove to be invaluable in progressing your career. Your qualification likely to be better received and trusted by employers.
If you studied the Bachelor of Human Services, you might be exploring ways to advance your career and move into social work. The Master of Social Work (Professional Qualifying) will allow you to pivot your career from human services to social work in just two years, while also getting you accredited with the Australian Association of Social Workers.
Garth Norris is the social work course director at Charles Sturt and can attest to the merits of studying a postgraduate social work degree in order to make your next career move.
"The Master of Social Work (Professional Qualifying) course is the ideal option if you already have an undergraduate degree and would like to obtain a social work qualification. This fully accredited degree opens new career pathways with large government and non-government employers, as well as opportunities for private practice.
"Many of our social work students juggle their social work studies with work and family commitments, so this postgraduate social work degree has been specifically designed with the flexibility of part-time and full-time options to suit your schedule."
Postgraduate degree = advanced skills
Most industries are changing at high speed to keep up with the global economy and advancing technology. This can mean that you could start to feel left behind when it comes to new developments and industry best practice. A postgraduate degree gives you the chance to top-up your skills, stay relevant and show your employer that you're proactive about maintaining up-to-date knowledge.
For example, paramedics with a bachelor's qualification might consider studying the Graduate Certificate in Paramedicine. This postgrad degree builds on existing knowledge to develop advanced skills in critical or extended care. It's the perfect way to grow as a professional and refresh your knowledge.
Clare Sutton, lecturer in Paramedicine at Charles Sturt University, knows the value that studying a postgraduate degree can provide.
"Postgraduate study allows you to demonstrate evidence of critical thinking and an enhanced level of knowledge in your chosen field which prepares you for career advancement across a diverse range of roles, clinical specialisations, leadership and management, education and research. It also equips you with the tools to help drive the profession forward by using the knowledge and skills gained to influence and inspire others."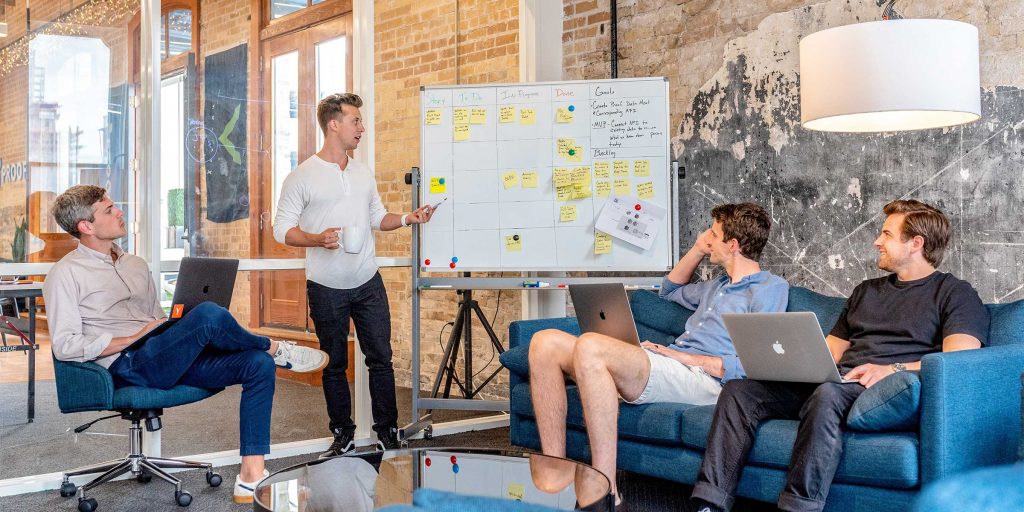 Land the promotion and payrise
One of the main reasons you might be asking what's after a bachelor's degree is because you want to ascend to the next rung of the corporate ladder (which is code for a promotion and payrise). Postgrad study is a clear indicator that you've taken your skill set to the next level. This generally means you'll be compensated for these new skills with a new role and higher salary.
Just say you're an IT professional looking to broaden your skills. Data science is a new and emerging field – and applied data scientists are in high demand. Adding a data science qualification (like the Graduate Certificate in Applied Data Science) to your arsenal means that you're more likely to go from a IT professional to an IT specialist earning well over six-figures.
Become a lifelong learner
At Charles Sturt University, we're all about lifelong learning. Not just in terms of your professional development, but for your own personal development too. When you're a lifelong learner, it means that you've got the curiosity and drive to never stand still. You want to keep moving forward. Improving. Growing. Expanding. And it's an admirable quality to have.
An example of a lifelong learner? Let's take a social worker who's been in the industry for 10 years. They've completed their bachelor's degree, as well as a few short courses, but they're looking to continue their learning for both professional and personal reasons. The Graduate Certificate in Case Management and Coordinated Care might be the perfect next step. They will be benefitting professionally with a new skill, but also continuing their commitment to being a lifelong learner.
Take your career to the next level with a postgraduate degree
Check out postgraduate study – or get in touch to find out how we can help you make your next move count.