Take your social work or psychology career to the next level with Charles Sturt's postgraduate degrees. Advance or change your career and change lives. Whatever stage you're at, our industry-aligned courses have you covered – so you can make a meaningful difference in your community.
And there are a number to choose from, depending on where you want to go next professionally, such as:
A postgrad degree will give you much more than your next career step. You'll have advanced skills and knowledge and higher earning potential too. After all, we're in the top 10 universities in Australia for post graduate starting salaries.

Become a leader with a master's in social work
If you've chosen social work as a career, you'll already have a solid understanding of the different types of social workers. If you've been wondering how you can do more and improve as many lives as you can, a master's in social work can open doors for you.
Doing a postgraduate degree in social work can extend the range of senior leadership opportunities. And it can be an opportunity for career renewal and sustainability.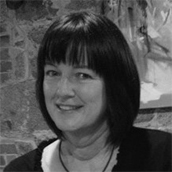 Associate Professor in Social Work and Human Services, Karen Bell, knows the benefits of studying a postgraduate social work degree.
"Having a postgraduate qualification demonstrates to employers that you have high-level analytical skills, advanced communication skills, time management skills and enthusiasm for your profession. Also that you can develop and manage a project to fruition.
"We often have social workers coming into our postgraduate degrees because they are passionate about an issue. Further study gives them a chance to systematically explore it. Postgraduate study can also contribute at a broader level to the professional knowledge base. It's an opportunity for senior practitioners to share their practice wisdom. This ultimately can help make a positive difference in our communities."
Your social work master's options
Our Master of Advanced Social Work Practice gives you the opportunity to develop specialist knowledge across a wide range of study areas. These include child and adolescent welfare in First Nations communities, and mediation, disaster recovery, ageing and international social development.
Our Master of Social Work (Professional Qualifying) qualifies you as a professional social worker. You'll have professional recognition with the Australian Association of Social Workers. If you're already employed in human services, you'll open up a broad range of roles and opportunities for promotion.

Start your psychology career
The good news is that the government predicts that there will be strong future demand for specialised psychological professionals, including clinical psychologists and organisational psychologists. So you'll graduate from your postgrad degree into a labour market crying out for people just like you.
Change careers
If you have an undergraduate degree and want to start your psychology career, our Graduate Diploma of Psychology is your first step to becoming a psychologist. Our graduate diploma is recognised by APAC as providing a three-year sequence in psychology study in just two years of online study. Your next step will be to complete a fourth-year psychology program like our Postgraduate Diploma of Psychology or the Bachelor of Social Science (Psychology) (Honours).
And with a degree from the number one uni in Australia for postgrad psychology salaries, you'll be well paid for your expertise.

Advance your career
Next step – choose your course.
Psychology postgraduate courses