When you study at home, you're in charge of how and when you study. And since it's on you to 'show up' each day, you'll need ways to give yourself the best chance at success. But how can you stay motivated and ensure you're ready to perform your best and stay the course? With these top tips for studying at home, of course! We have a few tricks up our sleeve that we know will help you feel recharged, prepared and raring to go.
Whether your course is on campus, online or a mix of both, a big part of university is the independent study you'll do in your own time. For the most part, you'll find you're studying and doing assignments from your humble abode. That's why it's important that you get a few things right from the start.
Here are our top tips for studying at home.
Be in charge of your study routine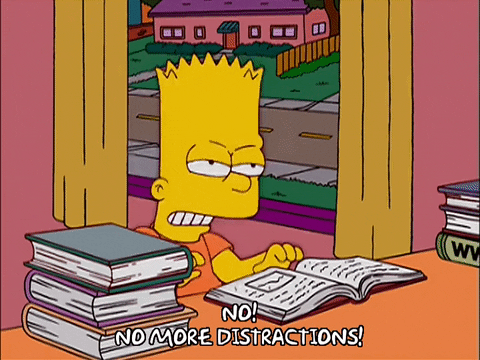 Calling all organisation enthusiasts! The moment you've been waiting for has arrived. It's time to get out those daily planners, study guides and spreadsheets. If you can get your study schedule sorted and establish a solid routine that will work for you, you're off to a great start. Just think, you'll be prepared from the moment you have your learning materials in hand and before the study session officially starts. You'll also be more likely to keep up the momentum than if you leave things to the last minute
Map out your daily timetable and make sure you include:
scheduled classes, lectures and tutorials
meal breaks
time to exercise and be social
independent study, research and assignments
downtime – it's important to recharge your batteries each day.
Here's a little advice from someone who's been there, Kathy Talbot, show studied a Master of Education (Teacher Librarianship).
"Remember, routine is important. Give yourself permission for some time for self-care. Know you can't read everything, so do what you can manage. Be kind to yourself."
Read more about how to balance work, study and family time. Top tip:
Make sure you schedule some free time at weekends. Save the daily grind for weekdays and have something to look forward to!
Optimise your circadian rhythms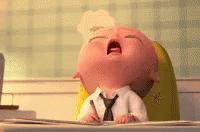 It's time to get in tune with your circadian rhythms. What's that, you ask? Well, according to the Sleep Foundation, circadian rhythms are 24-hour cycles that form your body's internal clock. This includes your sleep-wake cycle. When properly aligned, your body will promote consistent and restorative sleep – the kind of sleep you need to study effectively.
So, to optimise your circadian rhythms, start your day by getting some sunlight. Timing is everything too. By mid-morning, you can expect to be at your highest alertness – and by early afternoon you'll have your best coordination. These windows make great study times. And you'll want to cut back on the caffeine by mid-afternoon and start to dim your lights in the evening. It's also a great idea to limit technology use right before bed to encourage the release of melatonin. Taking these small steps will help to set you up for sleep so you can get a good night's rest. You'll be up and at 'em again in the morning. Top tip:
Make the most of your sleep cycle by studying when the sun's high in the sky. Then, cut back on the caffeine in the afternoon so you can catch some serious z's and recharge.
Create your dream study space – and keep it tidy!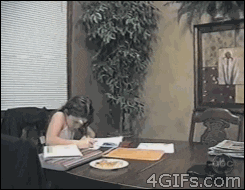 Now, we know that when you're studying from home, your bed or the lounge can be enticing. Especially when the bedside table is the perfect accommodation for your stash of study snacks. While your bed might seem like the perfect study spot on a cold winter's morning, there might be some better options to keep you focused. When it comes to setting up your study oasis, you're going to need plenty of natural light. Natural light will help with your concentration levels and make it easier to get all those readings done.
Make sure your study area is quiet, comfortable and that you have the correct desk setup. The best desk height should allow your arms to rest on a 90-degree angle, with your back remaining straight. Your computer screen should be further than 30cm from your face – this will help to reduce strain on your eyes. Limit the items on your desk to the essentials. Reduce clutter and keep your study documents in order. This way, you'll be able to find what you need quickly.
Studying online? Check out these study tips for your online course.

Top tip:
Create the perfect study space by finding a quiet, well-lit area that is free of distractions. And remember, keep your study zone clean and tidy.
Know where to get support before you need it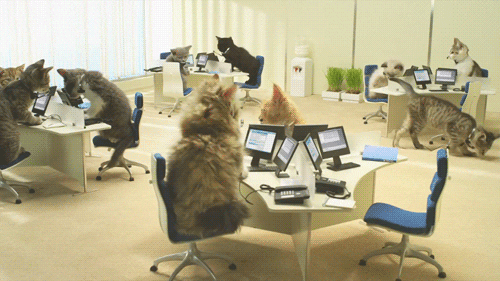 It's a good idea to know where you can get help from the start. So, if things get a little tricky or stressful you'll be prepared. Bookmark university support services and keep a list of key contacts handy. Studying from home does not need to feel like you're on your own. In fact, there are many students in a similar position to you. And they're ready to chat online in your subject forums. So, if you ever feel you need to reach out – help is only a click away.
For example, jump online to your subject forums and social groups and engage in discussions with lecturers and other students. That's what Ellen Robinson, who's studying a teaching degree, did.
"A memorable moment would be during my very first module, joining a Facebook group with a few other students and being able to share the journey with them. I often think of the support we gave to each other and how we celebrated each other's achievements – I don't think I'd be where I am today without them."
Here are some ways you can get support and connect with others:
drop our friendly support team, Student Central, a line – you can chat, call, email or drop in
chat with a Student Liaison Officer – they'll connect you with services for your individual needs
connect with our dedicated LGBTIQA+, disability, elite athletes, First Nations, international, and research student services.
get support – with your health and wellbeing, study advice, career direction and more.

Top tip:
Connect with our careers development team. We can help with interview preparation, job applications and finding your career direction.
Ready to start study in July?
Study from the comfort of home with Australia's most experienced provider of online education. Find the perfect course for you and apply when you're ready.