In today's fast-paced and ever-evolving job market, staying competitive requires a commitment to continuous learning and professional development. Micro-credentials are the latest type of course that give you the opportunity to enhance your skill sets, gain new knowledge and advance your career. And it's not only upskilling; micro-credentials also offer many other benefits to busy professionals like you. So, let's delve into them: what are micro-credentials? How can they help you upskill, ease into study or start a new university journey? And what micro-credentials can you study?
What are micro-credentials?
Good things come in small packages, right? Well, that's certainly the case with micro-credentials. They're basically bite-sized, focused short courses that offer targeted learning in a specific skill or subject. You can complete them in a relatively short amount of time, ranging from a few weeks to a few months. Generally, you can study micro-credentials online, and at your own pace, so you can take one – or more – around your job.
Upskilling with micro-credentials
For something 'micro', they certainly pack a punch when upgrading your skill set. If you're a professional looking to upskill, a micro-credential can offer lots of benefits. For example:
Relevance and specialisation
Micro-credentials focus on specific skills or relevant topics to your field or industry. These could be emerging technologies, trends, or foundational knowledge that lets you add another string to your professional bow. With these new skills, you stand out among your peers and become more valuable to your organisation. After all, the value of a micro-credential lies not only in the certificate itself but also in how you apply the knowledge and skills you've gained to your work.
Efficiency and flexibility
Micro-credentials can be completed in a shorter timeframe compared to traditional degrees. This allows you to acquire new skills quickly and apply them to your work sooner. Additionally, many micro-credential programs are offered online, allowing you to balance your studies with your work and personal commitments. Plus, they are more cost-effective than degrees.
Continuous learning and adaptation
In today's rapidly changing job market, staying updated with the latest skills and technologies is essential. Micro-credentials enable you to continuously learn and adapt to evolving industry trends, helping you remain competitive and resilient in your career.
Showcasing commitment and initiative
Pursuing a micro-credential demonstrates your dedication to personal and professional growth. It shows that you're proactive about advancing your skills and taking ownership of your career development. This dedication can make a positive impression on employers and may well increase your chances of promotions or opening up new opportunities. They could even be the fuel to power a career change.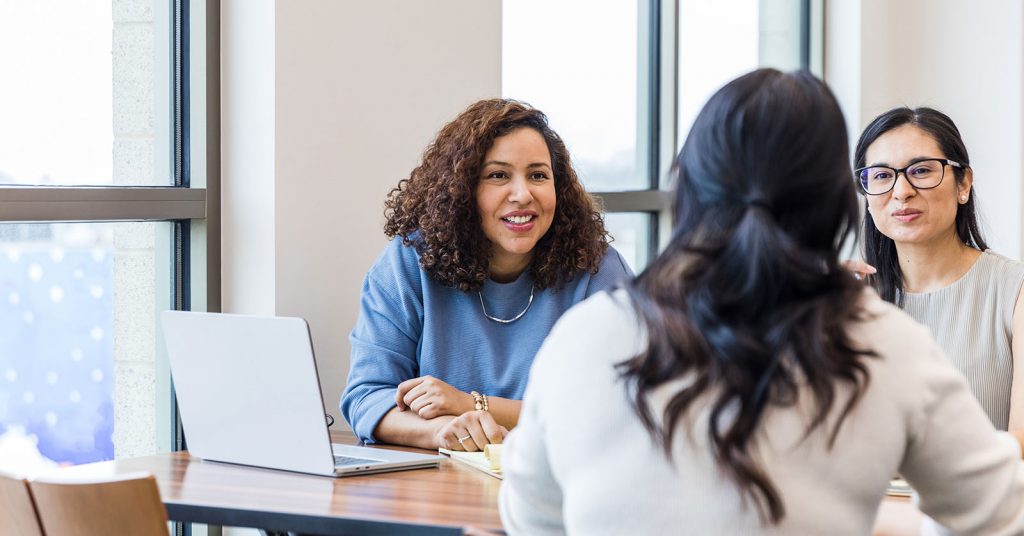 Building a qualification
Many micro-credentials are stackable. You can combine them to earn more extensive qualifications, such as a graduate certificate or a master's degree. Micro-credentials can also be recognised for credit if you go on to a related degree later, meaning you could reduce the time and cost required to earn a full degree.
Here's where flexibility comes in again. You can pursue one, two or more micro-credentials simultaneously as you "stack" them towards, say, a graduate certificate. However, you can if you need to scale back and reduce your study load. Your completed modules will still count towards a degree. You can take as long as you – and your circumstances – need to complete all the relevant micro-credentials. You can also fill a skills gap before taking on a full degree. For example, say you're keen to move into digital marketing but haven't done much in data analytics. Before diving into a degree, you can take a data analytics micro-credential to gain some foundation skills – and confidence.
Easing into study with micro-credentials
This sense of taking on small parcels of study before moving on to a degree also makes micro-credentials ideal if you've been away from university study for some time and want to ease your way back in.
Perhaps you want to see if you can juggle studying with the family and your job. Maybe you want to try studying online to see if it suits you. Or you could be testing out the grey matter, looking to boost your confidence and show yourself that you can do this before you tackle a master's degree.
With micro-credentials, you can do all of the above. And gain new skills to add value to your workplace and enhance your career.
Find your perfect micro-credential
At Charles Sturt, we value lifelong learning. And we know that professionals like you need to be able to balance that commitment with your other responsibilities. So we have developed a suite of micro-credentials that will let you gain essential skills for the job you want. And allow you to add more to your learning journey as needed. All available throughout the year and online.
From project management, community development and networking, to financial crime, intelligence and intersectionality, we've got you covered.