Everyone knows that working as a doctor is a rewarding and fulfilling career path. But working as a rural doctor… well that's a whole other level. Being in rural medicine takes the best of the best. Because when it comes to a medicine career in rural and remote communities, there are many special moments – and unique challenges. The scope of what rural doctors are asked to do is wider, and the depth of knowledge required is deeper.
Dr Sandra Mendel is one of those rural doctors.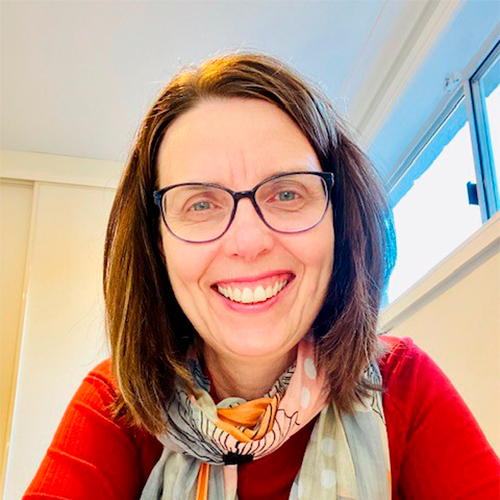 She's been studying, training and working in the regions for over 20 years and is the Year 2 Coordinator Medicine at the Charles Sturt School of Rural Medicine. We caught up with Dr Mendel and chatted about the unique joys of a medicine career in rural Australia.
What lead you to practice medicine as a rural doctor?
Medicine was something I wanted to do from a very young age. I always had a desire to help others and make a real, lasting difference in the world. I grew up in Western Sydney, attended my local high school, then went on to study medicine at university.
As part of my medical degree, I had a rotation to Orange, New South Wales as a medical student. I had a wonderful opportunity to spend 12 weeks here, then I came back in my final year to do another rotation because I really, really enjoyed the rural experience and the type of opportunities I was given – especially the mentoring opportunities I was given by the doctors at the hospital.
Being surrounded by staff and mentors that were truly interested in giving me the best possible experience was incredible. I was supported to grow as a medical student and junior doctor. It was an amazing opportunity to really learn medicine and understand what it was like to be a rural doctor. I was able to understand community connection and develop a real sense of what it is like to live and work in a smaller rural town.
When I finished my studies and I started my internship, I again had the opportunity to rotate out again to Orange for my residency. It cemented my idea that I wanted to be a rural doctor – so I chased that. I did my obstetrics training in Orange Base Hospital, then I went into general practice training and started my practice in Orange. And here I am a few years later!
What's it like really like working as rural doctor?
My day is pretty busy! And I don't say that in a scary way. The days are busy because lots of people need care. I think in rural Australia, patients are at somewhat of a disadvantage to access things. So general practice allows me to provide a lot of different care for my patients. It is busy – but it's also very enjoyable. I'm privileged to be invited into patient's lives. To be able to connect with them as their babies are born and to care for them as they near the end of their lives. Hopefully I'm making a difference in my medicine career – and helping people to access good quality care. Orange is very fortunate to have excellent quality of care with their medical staff and the new hospital's state-of-the-art facilities. So, although it's busy, it's enjoyable.
The best part of my job is that I can make a difference in someone's life. It might only be a small snapshot of five minutes a day, but I can make a difference. I can help them to, for instance, navigate the health system to get the best outcome for them. I've developed some lovely friendships with my patients over the last 20 years. I've been part of delivering some of their children, and then looked after their mums or dads when they have passed away. That's a really special thing.
What do you think about Orange becoming a centre of medical training?
During my time in Orange, I've been very fortunate to have been provided with many opportunities to explore other interests in medicine – not just in general practice, but in medical education as well. I've been involved in general practice training and I was the Director of Training for the College of Rural and Remote Medicine for five years before commencing my time at Western Sydney University in the clinical school in Bathurst. It was there that I was involved in developing a master's degree of rural generalism.
I have always hoped that Orange would get their own medical school. I've been involved in many talks over a long period of time in the hope that this would happen. So, when the announcement came it was pure excitement from my end. Finally, on my own patch, there would be a medical school. I'm very privileged to be part of that and part of the set-up. I'm so excited to be able to repay some of the lovely things that happened to me as a medical student and junior doctor; to be able to craft some of that in some young, rural students – and give them the same opportunity.
What would you say to someone thinking about studying medicine with Charles Sturt?
Go for it! I think Charles Sturt's School of Rural Medicine has a fantastic program. I'm so excited that the Joint Program of Medicine will be starting in Orange in 2021. We're going to start with a small number of students – which is great. They're going to have access to some wonderful opportunities and great mentoring from doctors who have been where they are. If you really want it – just go for it. Because it's a wonderful career that will give you lots of opportunities to go many places.
Ready to start your rural medicine career?
Find out more about the Doctor of Medicine – and how you can help transform the lives of rural Australians in your medicine career.