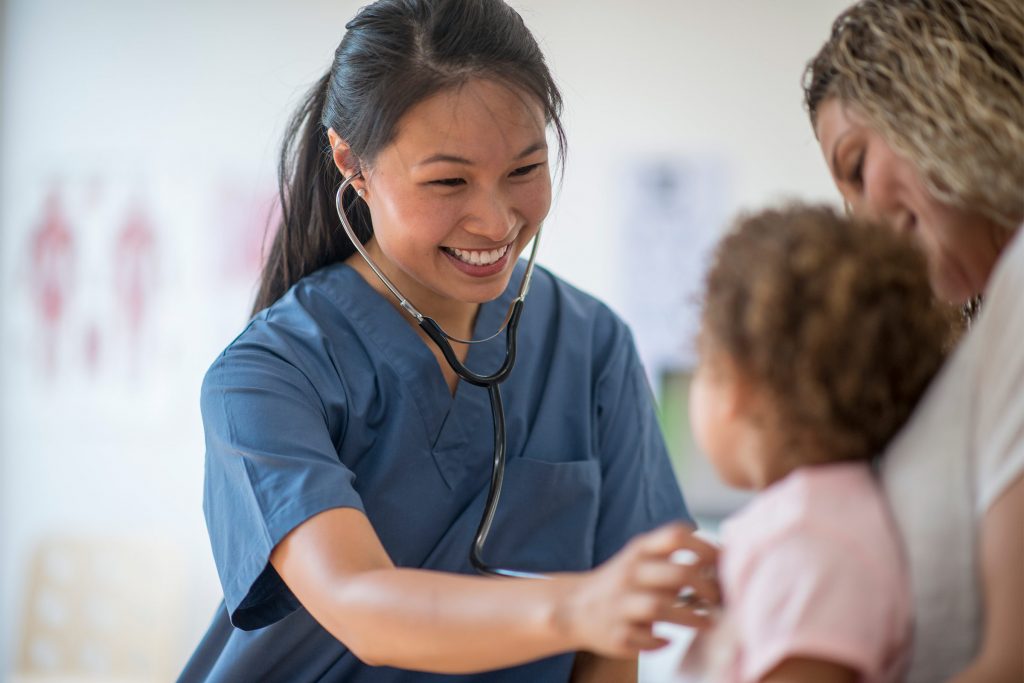 Being a doctor is all about giving back. Giving back to people and communities. That contribution to communities is especially important in rural and regional areas of Australia. These areas are often under supplied by medical services. Which means we need more doctors who understand the unique challenges and rewards of regional life. Which in turn means more opportunities for regional people to serve their communities as doctors. So why should you consider studying your medicine degree in Australia in the regions? Well, here are three reasons for starters.
It's where you get the most experience
Regional healthcare is dynamic healthcare. It has to be. In the big cities, with lots of people – and healthcare professionals – all crowded tightly into the one place, there is often pressure to find your niche.
Which is great, if you want to specialise. But when it comes to getting exposure (in a good way) to a wide range of medical conditions, the regions can't be beaten.
As a rural practitioner, you may well be the only doctor that your patients have access to. That means you need to deal with whoever – and whatever – walks through the door. You'll get to diagnose and treat a wide range of symptoms, diseases and illnesses – some of which would tend to be passed straight onto specialists in an urban area. Out in the regions, you're the woman or man who has the answers, and you're likely to get the opportunity to perform a greater number of procedures than your city counterparts.
Speaking of community…
It's where you become a part of the community
Being a doctor in a rural or regional area plugs you into a network in two important ways. First, you become part of a residential community. And second, you plug into a medical service that stretches across disciplines.
In the regions, medical services have to work together. Integrated services mean that people get the care they need in the most efficient way – for them and the medical industry.
So when you work as a doctor in the regions (and also when you are studying to become one), you'll be part of a wide network. Nursing, pharmacy, physiotherapy… everything that helps ensure regional people get the care they need.
When you're part of a community like that, you learn from each other, support each other, and get to know each other.
The same goes for the patients you'll see as a regional doctor.
The lifestyle in regional areas is more, well, relaxed. It's why you'll be able to have a great work-life balance, but that approach to life will also extend to your surgery. Chances are, you'll be able to take extended time to examine and treat your patients, to hear their concerns and even discuss local issues.
That means you'll get to know your patients as people who live, work, and play in your community. This type of connection means your patients are more likely to be comfortable seeing you as a fully fledged member of the community, not just someone they visit when they don't feel well. You'll be working as a doctor in the regions, yes, but it will really feel like home.
It's where investment is happening
The Federal Government is committed to expanding medicine education in regional Australia. That's good news for everyone. More regional medical students means more regional medical services means more regional people can get treatment closer to home.
And Charles Sturt University is part of that expansion. We're teaming up with Western Sydney University to establish a medical school network across the Murray Darling Basin as part of the federal government's drive to establish and financially support a Joint Program in Medicine (JPM).
Charles Sturt University vice-chancellor Professor Andrew Vann said the partnership would deliver a "dedicated JPM that will extend the footprint of the existing Western Sydney University medical program to regional and rural Australia. This is a critical investment in the future of Australia's medical workforce, and an important step in addressing the shortage of doctors in our rural and regional communities.
"Most importantly, it will allow students in rural and regional Australia to train in the bush and develop the skills, knowledge and networks that will allow them to take up rural medical practice."
It's where you can make your mark
Do you want to be at the cutting edge of where medicine is going in Australia? Do you want to study your medicine degree in Australia in the regions so you can make a difference for the regions?
---