Clay Mueller wants to make a difference. A difference to koalas in particular. And he's putting his environmental science learning into action to make it happen.
Hands-on environmental science experience
Clay is in his second year of an undergraduate environmental science degree at Charles Sturt University in Port Macquarie. He dedicates both his studies and his spare time to helping protect and rejuvenate the country's wildlife. Especially the koala population.
Working in environmental science, he has been a tour guide at the Port Macquarie Koala Hospital since mid-2019. It's a chance to put into practice what he's learning in his course, and to help with something he feels driven to do.
"I've always been passionate about conservation and we are lucky to have the Koala Hospital in Port Macquarie. The work the team do there is quite literally hope in action for the awareness, protection and service of our precious koalas."
Charles Sturt University and the Port Macquarie Koala Hospital have a close working relationship. Both staff and students volunteer there. What's more, they undertake collaborative community projects to preserve our fragile native ecosystems.
Emergency protection when it's needed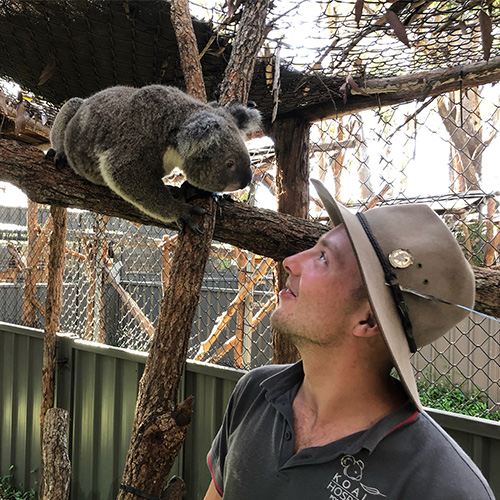 The hospital played a key role in responding to the devastating bushfires of the 2019–20 summer, and Clay got to see firsthand how the efforts of hundreds of volunteers made a difference.
"In the worst circumstances, we have seen the best of humanity. It reinforces the impact that humans can have on regenerating the planet. Everything that humans rely on comes from nature and our delicate ecosystems. It makes you want to fight a bit more."
The support such volunteers provide can result from such national catastrophes, or in response to more localised changes.
Mr Mueller has also travelled to Victoria to help koalas. He played a part in creating enclosures and coordinating groups of people assisting to rescue koalas after logging on a property left dozens of the animals homeless and injured. Plus, a Charles Sturt scholarship helped make it possible.
"I'm incredibly grateful for the opportunity to travel to Victoria. And to the scholarship donors who provided the financial stability allowing me to take two weeks out of my work schedule to support the recovery effort."
He worked with Mosswood Wildlife, the International Fund for Animal Welfare, and the Department of Environment, Land, Water and Planning to rescue more than 30 koalas and introduce them to their new habitats.
"I've seen koalas of all different shapes and sizes get injured. You develop a connection with them and to the species."
An environmental science education
When not responding to emergencies, the hospital – and Clay – play a key role in educating the public about the importance of koalas to our native ecosystems, and how we can all help ensure their ongoing survival.
Mr Mueller leads groups of between 50 and 300 people on tours of the hospital. He says this has been very beneficial to his studies and personal growth.
"On a personal level, I'm now a lot better at talking to a group of people and communicating scientific issues to the public. I've been able to grow as a person; it's been very rewarding."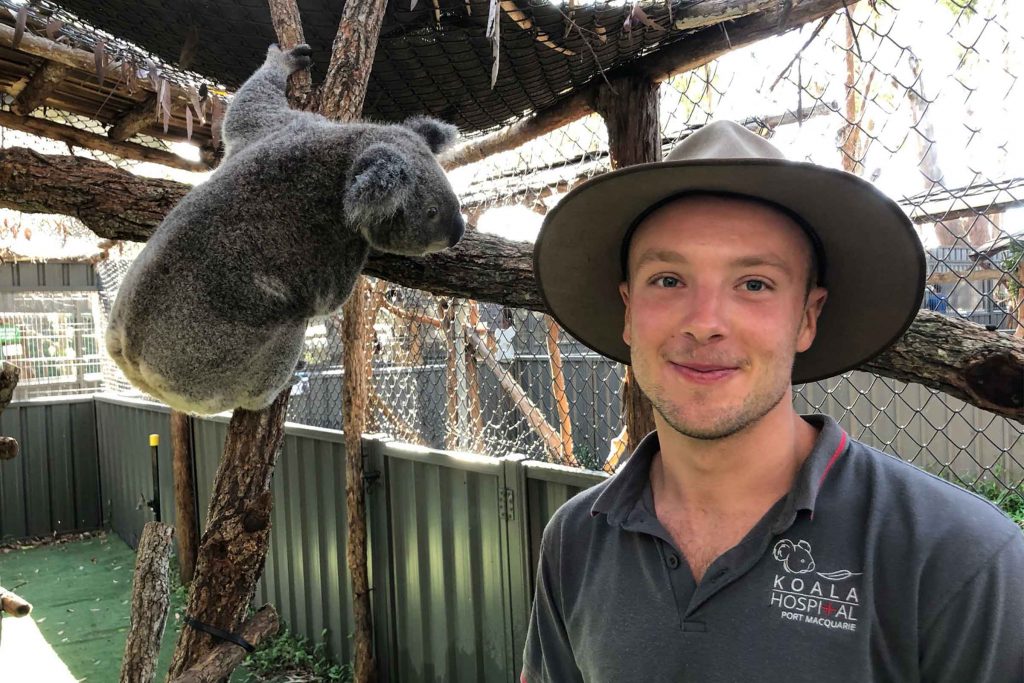 You can make a difference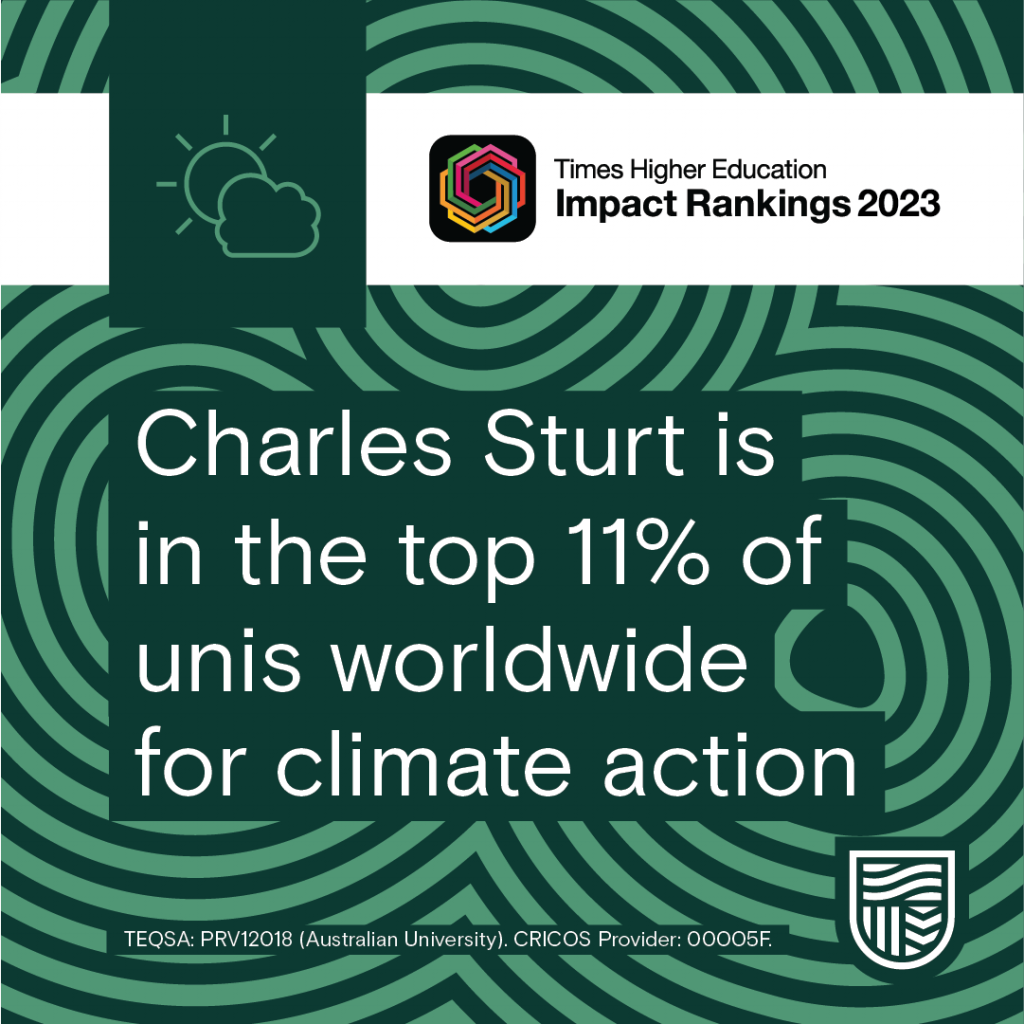 The Bachelor of Environmental Science and Management at Charles Sturt University puts you at the cutting edge of conservation. Plus, with hands-on experience throughout the course, you'll get to put your learning into practice on professional work placements. Perhaps even with koalas!