Our money matters to most of us. It's hard earned and you want to know that any financial planning advice you're seeking will be well informed and ethical. Unfortunately, the Royal Commission into Misconduct in the Banking, Superannuation and Financial Services Industry showed that wasn't the case for many ordinary Australians.
So now, if you want to be a financial planner in Australia, you need to be qualified. The Australian government requires it – and Australian consumers demand it.
Legislated changes
The financial planning space has been a very mobile environment since the 1990s, with changing government and industry requirements. Financial advisers in Australia are now required by the federal government to be licensed and meet specified education, training and ethical standards.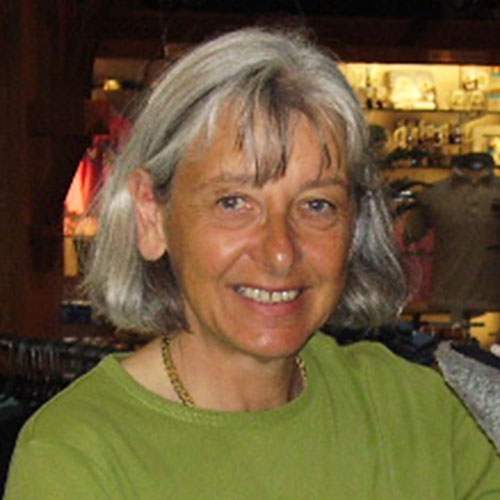 Deirdre Keogh, Associate Head of the School of Accounting and Finance at Charles Sturt explains how the need for financial planners to have accredited qualifications came about.
"There had been discussions for decades about regulating the financial planning area. It was felt that there were too many planners without the necessary qualifications and knowledge giving advice.
"In recent years we have witnessed many instances of unintentionally unacceptable behaviour and advice.
"More importantly, the royal commission into financial services showed much advice was given knowing that it was unethical and/or illegal.
"The various policy statements and regulations the Australian Securities and Investments Commission (ASIC) had developed didn't function as hoped. Eventually the federal government enacted the Corporations Amendment (Professional Standards of Financial Advisers) Act 2017. This Act ensures a minimum level of education and ethics in the industry."
If you're confused about the difference between a financial planner and a financial adviser, Ms Keogh can help you out.
"A financial planner is a financial adviser – just an adviser who specialises in financial planning rather than, say, insurance. There is currently a lot of work going on to distinguish between different types of advisers. This is welcome, as consumers find the different terminology confusing."
The importance of ethics in financial planning
The new financial services' legislation established the Financial Adviser Standards and Ethics Authority (FASEA) in April 2017. The requirements for licensed financial planners commenced on 1 January 2019. From 1 January 2020 all financial advisers are also required to adhere to a Code of Ethics.
Ms Keogh explains the importance of ethics.
"The FASEA established very tight guidelines to ensure all accredited financial planners have the full educational qualifications required. The client has to be confident the planner is acting honestly and that any advice they receive is in their best interest."
"Good financial planning does not rely simply on the advice given. It also depends on the interaction between the planner and the client."
"At Charles Sturt, our students learn to assess the real financial needs and ability of clients (their financial behaviour) and how to communicate with them in a way that they understand. Ethics is not an area that stands alone. It is built into all our financial planning subjects to emphasise its importance."
In addition to holding an approved degree such as Charles Sturt's Graduate Diploma of Financial Planning, to be a licensed financial planner in Australia you also need to undertake a professional year of experience and successfully complete the FASEA national exam.
The Australian government has acted decisively in the wake of the royal commission into financial services to ensure the financial advice consumers receive meets strict education, training and ethical standards. You deserve no less.
Financial planning at Charles Sturt
Ms Keogh says Charles Sturt University recognised very early that financial planning as a discipline was growing, and with it a need for formal education.
"In 2005 we were one of the earliest universities to offer financial planning courses. Moreover, in 2018 we updated our Graduate Diploma of Financial Planning to ensure it had full recognition by FASEA as well as the other professional bodies.
"We introduced the course to give students flexibility to just concentrate on recognisable postgraduate studies in financial planning without having to complete a full master's. However, they can roll the graduate diploma into a Master of Applied Finance if they wish."
Ready to get qualified?
Is becoming an accredited financial planner your next move? Our 100 per cent online financial planning courses can help get you there. Let's get started.