Are you keen for a four-day work week in Australia? The immediate answer would probably be a resounding 'yes'. But would this new way of working be economically and socially feasible? Would it help Australians alleviate growing mental health issues? Could we finally achieve the work-life balance we all aspire to?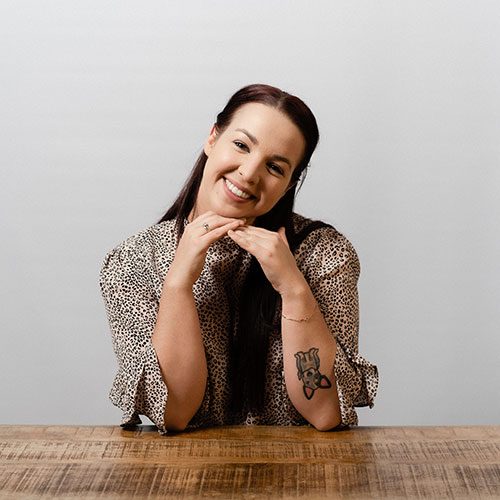 We'll soon know, thanks to a Charles Sturt University research student's project. Simone Hyde is questioning the standard Monday-to-Friday work design in a project titled 'The enablers and barriers of the four-day work week'.
The timing of the Bachelor of Business student's Honours research is perfect. Public interest in a four-day working week continues to increase, as do concerns regarding employee wellbeing in relation to overwork and burnout.
About to dive into her research with employees, employers, human resource managers and industry professionals, we asked Simone to explain how this project came about and what she's hoping to achieve.
Burnout, overwork and a four-day work week in Australia
For Simone, undertaking research into the four-day work week in Australia originated from a serious issue.
"I had experienced burnout in my previous employment and it led to my diagnosis of anxiety and depression. As part of managing these conditions, I dropped to working four days a week. This reduced work week contributed to my self-preservation and ongoing recovery. For me, the four-day work week was a great support to my mental health at the time.
"And there are also increasing concerns regarding the effects of excessive working hours on the health and safety of regional Australian workers. Evidence suggests that overwork and bottom-line success are not linked.
"I'm also aiming to create a real-life toolkit for organisations who may be looking to commence a four-day week for their staff, but don't know where to start. Early findings have highlighted contractual requirements, pay structures and rostering are key elements for such change."
Social stigma and long-held traditions
A four-day work week in Australia has been mooted many times throughout the years. Do you think we are finally ready to embrace this new way of working?
"Over time we have made leaps and bounds in the quest for work-life balance. An increase in part-time roles, new technologies and working from home have helped. However, we still have a long way to go in advocating for choice and removing the social stigma attached to working less than five days a week. There's the perception that, if you don't work five days a week, something must be wrong with you.
"Human resource professionals who are responsible for development of work designs, employment contracts and obligations, need to challenge the indoctrination of the 'Monday to Friday' structure that we've followed for so long.
"We now have more flexibility in how we work, where we work and when we work. The COVID lockdowns forced employers to allow employees to work reduced hours in order to satisfy social distancing and infection control regulations. This was despite previous concerns around employee trust and productivity.
Work to live or live to work?
So, where do you start, with a research project like this?
"There is ample research on the effects and symptoms of burnout, and how excessive working hours can contribute. And for some people's mental health, excessive working hours may be working five days a week. The occupational exposure to long working hours should be the subject of proactive, preventative measures in order to improve mental health in the workplace.
"My research will determine current working hours, employee engagement, task performance, employee retention and work environments in regional workplaces.
"Referring to modern consumerism, an example could be an individual purchasing a brand-new house and car. That may mean they have to work a minimum of five days to financially sustain those lifestyle choices. These are the types of barriers to a four-day work week that I'll explore in this research."
A mix of methods will capture the information
What's involved in this type of research?
"This project is centred on a mixed-methods research approach. The first phase is quantitative. An online survey for current full-time regional employees will allow them to have their say on the enablers and barriers associated with a four-day work week as well as capturing their preferences related to working a four-day week.
"The second phase is qualitative. I'll conduct virtual interviews with human resource professionals, managers and employers regarding the sustainability of current working hours, and the feasibility of a four-day work week for their workforce."
The results of Simone's Honours research project are expected to be published by June 2021.
You can make a difference
If you have an idea that will question conventional ways of living and working and help create a world worth living in, Charles Sturt University is the place to explore it. Our broad range of courses allow you to explore your area of interest – from undergraduate courses to research degrees. However you want to make a difference, you can here.