How would you like to play a part in – literally – building a better future? That's what civil engineers do. They design, plan and help construct projects in the built environment: everything from buildings and roads to airports, dams and bridges. But how do you become a civil engineer in Australia? Let's find out. We'll go through:
What does a civil engineer do?
How do you become a civil engineer?
How long does it take to become a civil engineer?
What skills does a civil engineer need?
How much can I earn?
Next steps
What does a civil engineer do?
You'll be involved in projects from initiation to completion. This will take in everything from analysing site locations to determine if the project is feasible and using computer programs to craft designs, to ensuring the construction meets all regulations and safety requirements.
There are many different types of projects a civil engineer can be involved with, and as you progress through your career, you might find an area you particularly enjoy and want to specialise in. This could be fields such as transportation engineering, structural engineering or geotechnical engineering. You could work for a government agency or a private firm. Alternatively, you could also set yourself up as an independent contractor or consultant.
You will likely work both in an office and onsite when construction is underway. You'll also liaise with clients and other professionals involved in the project.
How do you become a civil engineer?
To become an civil engineer, you need to gain a suitable degree, like the Bachelor of Engineering (Civil) (Honours) at Charles Sturt University. The course is based at Bathurst, and you learn all the foundational knowledge and skills you need and do a 12-month – paid – work placement to put it all into action with a real employer. This could be anywhere across Australia, but you will benefit from a strong industry network in the region around Bathurst that you can tap into.
For Josh Devitt, who teaches on Charles Sturt's undergraduate engineering courses, the regions are a fertile ground to start your civil engineering career.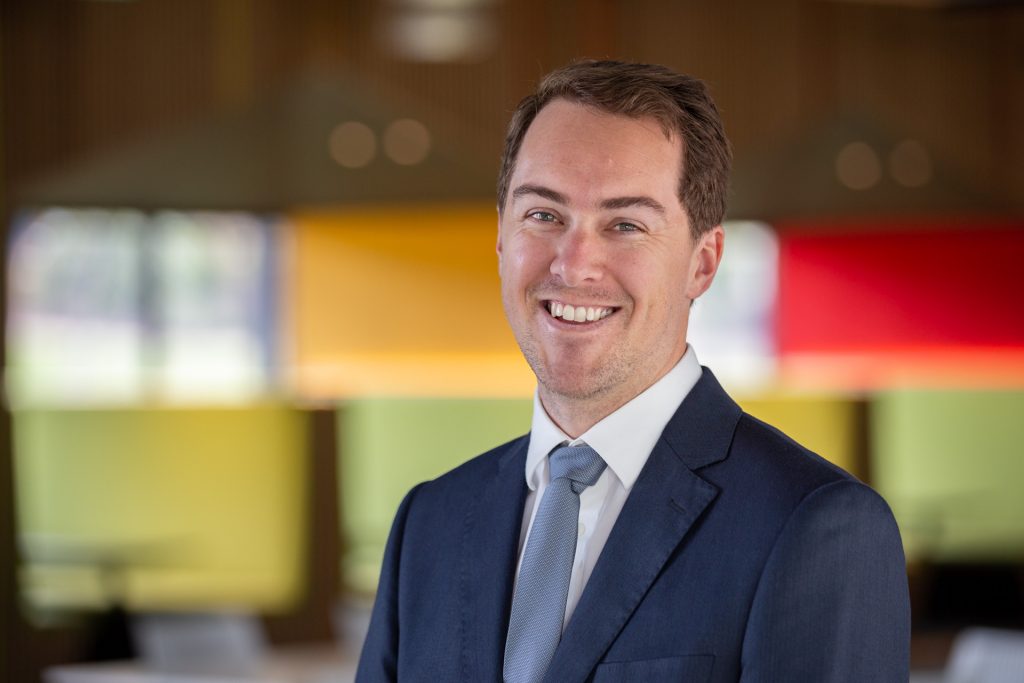 "There is a shortage of engineers in regional areas. There's a pipeline of works planned for at least the next decade or so. And as regional areas see more growth, with people moving from major cities, there will be a wealth of opportunities across the country.
"The advantage of being a regional-based engineer is that you get a really diverse range of skills. You get exposed to lots of different things, developing a skill set that you potentially wouldn't get working in a metropolitan area, where you might just be focused on the one thing. And that skill set can translate into any setting. So you're set up for a career where you can work in the regions but also the cities as well.
"One of our students did her first year's placement in a regional council, working with one other engineer. By the end she was across everything that the council was doing. She was running projects and getting a really broad range of experience. My argument would be that going regional sets you up for wherever you want to take your career further down the line."
How long does it take to become a civil engineer?
The Bachelor of Engineering (Civil) (Honours) takes four years in total, including the year you work in industry. You could also choose to study part-time – and work part-time to gain experience – in which case you're looking at eight years to complete the course.
What skills does a civil engineer need?
As you'd probably expect, a civil engineer needs to have a lot of technical skills and knowledge. That takes in everything from physics to public consultation, project management to planning – and that's just the p's. You'll learn these in your degree.
A professional civil engineer also brings a range of soft skills to the job – personal attributes that complement the technical know-how. Things like:
Problem-solving
Attention to detail
Organisation
A logical mindset
Determination
Good communication skills
How much can I earn?
The latest government figures put the average weekly wage for civil engineering professionals at $1,962. Which works out at an annual salary of just over $100,000.
It's worth noting that that's an average across all civil engineering professionals: those just starting out in their career and those with lots of experience. And it is generally the case that you'll earn more as you progress through your career. However, straight out of uni, you're still likely to secure a salary in the region of $60,000-70,000 or more.
The other good news is that the government expects to see very strong future demand for civil engineers in Australia. So, as a qualified professional you'll be in demand and will have options when it comes to where you work and the projects you want to get involved in.
Next steps
Work hard in high school. You're going to be looking for an ATAR of at least 75 (although this can change from year to year) for an engineering bachelor's degree. Remember, though, this figure includes any adjustments to your selection rank. For example, if you're completing high school in a rural area, your rank will automatically get an uplift of five points.
And, if you want some more guidance on how to become a civil engineer, just reach out to our university advisers. They are happy to answer any questions and chat through all your options.