A career as a dentist is all about helping people. To be healthy. Recover from injury and disease. Overcome pain and discomfort. To smile again. Helping people is at the heart of why Charles Sturt alumna Grace Munns chose a career in dentistry.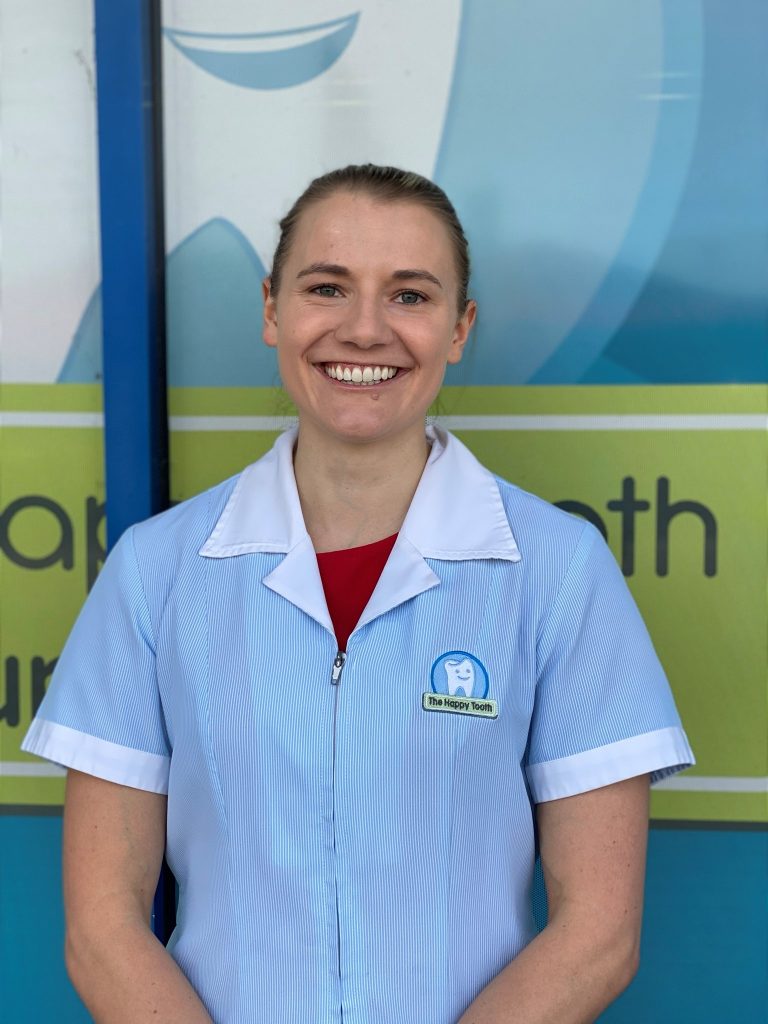 "As dentists we have a unique ability to relieve pain, improve someone's smile or help restore their ability to eat comfortably. This can impact greatly on their quality of life. Those things are very rewarding and reaffirm to me that I made the right decision to become a dentist."
But how do you become a dentist in Australia? Let's break it down. We'll cover:
What does a dentist do?
How do you become a dentist?
How long does it take to become a dentist?
What skills does a dentist need?
How much can I earn?
Next steps
What does a dentist do?
Not going to lie, as a dentist you'll be working a lot on people's teeth. No surprise there. However, that involves lots of different things. You will perform assessments and diagnose any disease that needs treatment or issues that require attention to ensure a health mouth and teeth. Cleaning, descaling and filling are common procedures. You'll also perform oral surgery, rebuild teeth and fit replacements for damaged or lost teeth, such as crowns and dentures.
A dentist also prescribes any medication a client needs to maintain oral hygiene and provides lots of advice and information on the best ways to care for your teeth.
How do you become a dentist?
There are three steps to becoming – and staying – a dentist in Australia.
Gain a bachelor's degree
Register to practise
Do professional development each year to retain registration
A degree like Charles Sturt's Bachelor of Dental Science is the first step in your dental career. It's when you learn all the theory and then put it into practice, honing your skills with simulated and actual patients. From working with dummies in mock clinics to – as you progress through your course – dealing with actual patients on work placements with dental clinics, you learn a lot through the hands-on doing of dentistry.
Once you've graduated from your degree you need to register with the Dental Board of Australia. That's a legal requirement before you can actually work as a dentist.
You also need to re-register each year. To do so, you undertake continuing professional development. You need to do 60 hours every three years. This could involve things like attending seminars and conferences or studying a short course in a particular area of dental practice.
How long does it take to become a dentist?
Studying a Bachelor of Dental Science takes five years of full-time study. You can choose to study part-time, which would double it to 10 years.
What skills does a dentist need?
Dentists are highly skilled professionals. They know a lot of stuff. And they learn it in their degree. You'll gain technical skills and knowledge across things like:
The anatomy of the mouth
Disease and pathology
Prosthetic dentistry
Oral surgery
Microbiology
Dentistry for the elderly
Dentistry for children
You'll complement these clinical skills with the human-centric skills that your patients will respond to. Things like good communication skills to explain procedures and offer advice on dental health is very important. Likewise a caring disposition and the desire to make a difference for people. You'll also need to be good at concentrating for long periods of time and having great attention to detail.
It's this combination of the technical and the personal that Charles Sturt alumna Jessica Zachar really likes about working as a dentist.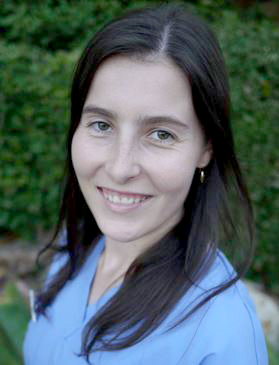 "If someone comes in with a broken tooth, you have to build it up from scratch. You think about it from a biological point of view – what you have to fill it with. Also, how you're going to make it look. Then there's the physics and engineering of it – how are you going to make it stay there. The best parts of the job are always bringing back someone's smile, helping people eat and function again and giving them a better quality of life."
How much can I earn?
The latest government figures put the average weekly wage for a dentist working in Australia at $1,742. That works out at roughly $90,000 a year. Which is pretty good. Now, that is the average salary for all dentists – from those just starting out to those with oodles of experience, so you might not be hitting those heights (or more) until you have a bit of experience under your belt. However, you could still expect north of $65,000-70,000 in your first job out of uni.
One of the reasons for this high salary – besides being rewarded for your high level of skills – is that there is a big demand for dentists in Australia. The government predicts very strong future job growth. Which means you will have a lot of choice in where you want to take your dentistry career.
Next steps
Work hard in high school. You're going to be looking for an ATAR of around 95 to 97 (although this can change from year to year). You also have to sit a test called the University Clinical Aptitude Test – or UCAT for short – which looks at the abilities and behaviours that a successful dentist needs.
There are special admission pathways for people living in rural areas and for First Nations students, so there are quite a lot of options when it comes to starting your dentistry career with Charles Sturt.
If you'd like to chat through them and get some more info on how to become a dentist, just reach out to our friendly university advisers, who are more than happy to answer any questions you have.

Bachelor of Dental Science CRICOS code: 074610F