There aren't many more important factors to balancing work, study, and life than your mental and emotional wellbeing. Your mental and emotional health allows you to flourish. It can help you keep calm and move through the more difficult moments, like exam stress and assessment deadlines. Improving your mental health helps you perform better academically and socially. So you can smash your goals.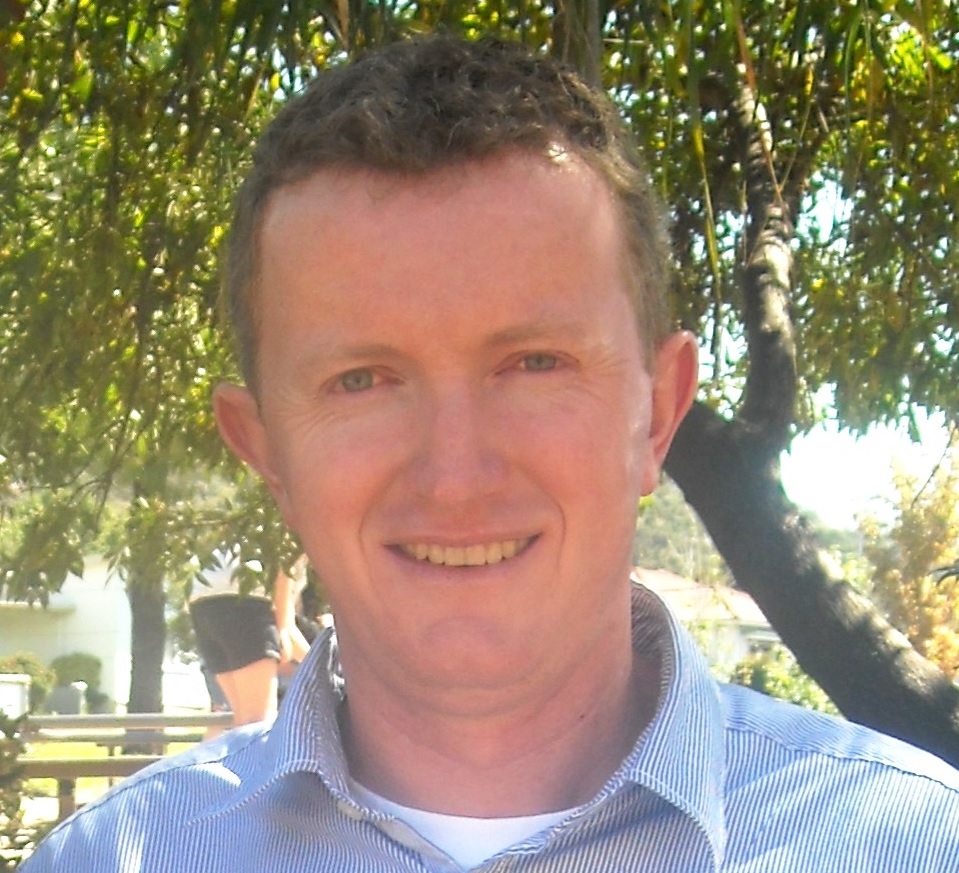 So, how do you work to improve your mental and emotional wellbeing? And what does good mental and emotional wellbeing actually look like? We sat down with Charles Sturt's Associate Professor for the School of Psychology Gene Hodgins to find out more.
What is mental and emotional wellbeing?
Mental and emotional wellbeing is all about how you handle your emotions, respond to stress and your general outlook on life. Gene explains that mental health is a state of wellbeing. Mental and emotional wellbeing is the sum of several factors. And here they are:
Emotions – feeling and managing your emotions
Function – being able to function well in your day-to-day life

Stress – coping with everyday stresses

Productivity – being productive at work and uni
Contribution – actively contributing to your relationships and community
These factors can be split into two groups: mental wellbeing and emotional wellbeing. Whilst they are similar, they are different concepts. Like doubles tennis players, the two are on the same team but have different roles.
"Mental wellbeing is all about your ability to function. Having mental wellbeing allows you to complete tasks even if you might be experiencing difficult emotions. Emotional wellbeing is how people react to everyday events, and how they bounce back from them."
Why is wellbeing important?
"It impacts our mental and emotional processes. This is really important for university students. We have realised that – particularly at university – it is a really important turning point for people. We know that university students are at risk of poor mental health.
"If you're struggling with emotional wellbeing, this can lead to lower mood, being uninterested in tasks you usually enjoy, and not wanting to do things. That really isn't good for your study."
What do good mental and emotional wellbeing look like?
Well, good mental and emotional wellbeing isn't about not feeling anxious, down, or stressed. It's about being able to function and move through it.
"Feel the emotions and recognise why it's occurring. Then you're able to work on the things that may be creating those emotions or experiences. Functioning whilst experiencing emotions and being able to study and have relationships and enjoy yourself. That is what we are aiming for."
Now that we know what mental and emotional health are and why they're important, you might be wondering how you can work on improving your wellbeing.
Set yourself up for success
There are many things you can do to work on your mental and emotional health. Whether that's looking for ways to become more resilient, enjoy life more, and flourish to become your best self.
Firstly, Gene firstly suggests using a framework taught in psychological studies called PERMA™ . This framework focuses on core elements of positivity, mindfulness, relationships, meaning, and accomplishment, allowing you to work towards improving your overall wellbeing.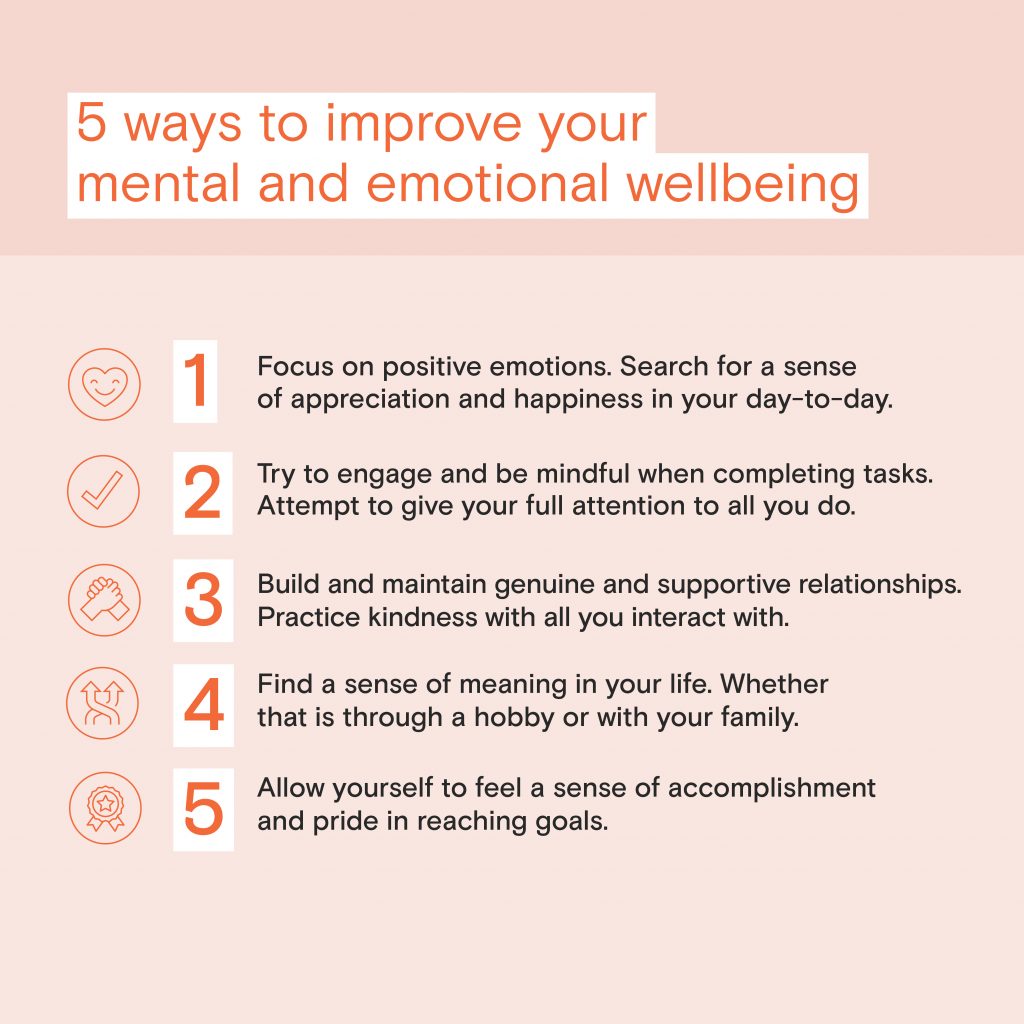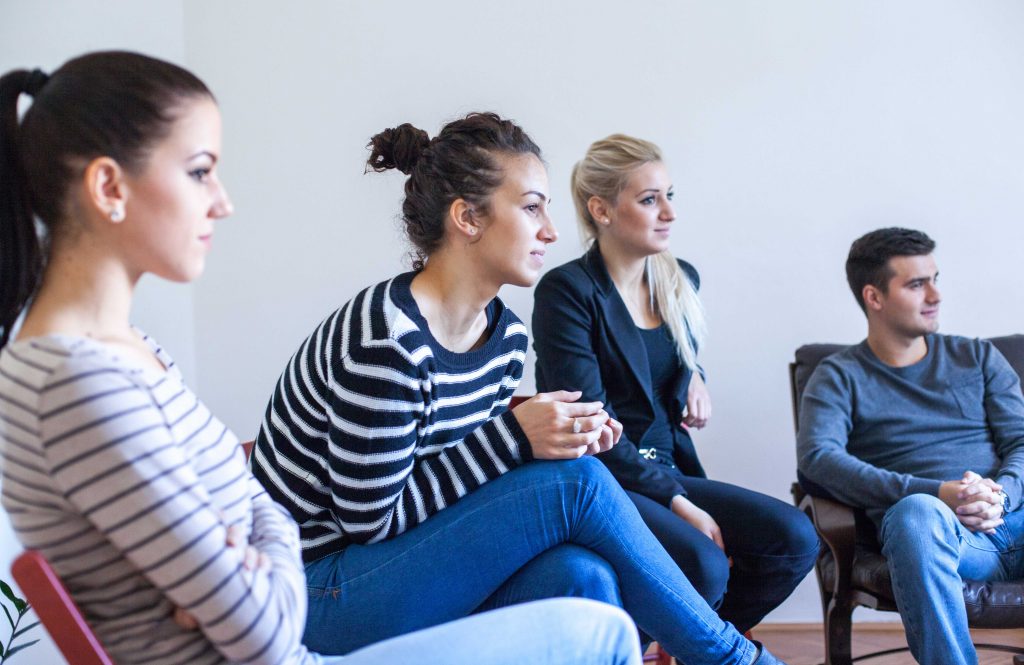 "We find that social support is a huge buffering support for emotional wellbeing. It doesn't have to be many people, but having one or two people that you can sit down with and talk to makes a difference.
"People who find they can do things that give them a sense of purpose have better mental and emotional wellbeing. Having that 'I'm here for a reason' feeling. Whether that be through your career or family or hobbies. Having that sense of purpose in what they do on a daily basis helps."
The usual suspects
Gene also encourages you to not forget about the basics.
"Something you can never underestimate is sleep, eating and exercise. The research is there. Good sleep, getting exercise and eating reasonably well have great impacts on your mental and emotional wellbeing.
"The other things that I'm sure everyone has come across are mindfulness and relaxation strategies. They can be useful for anyone looking at improving their mental health. Apps like Headspace or Calm teach you these skills and can be used in any situation. They are very useful to help you flourish as best you can."
Support at Charles Sturt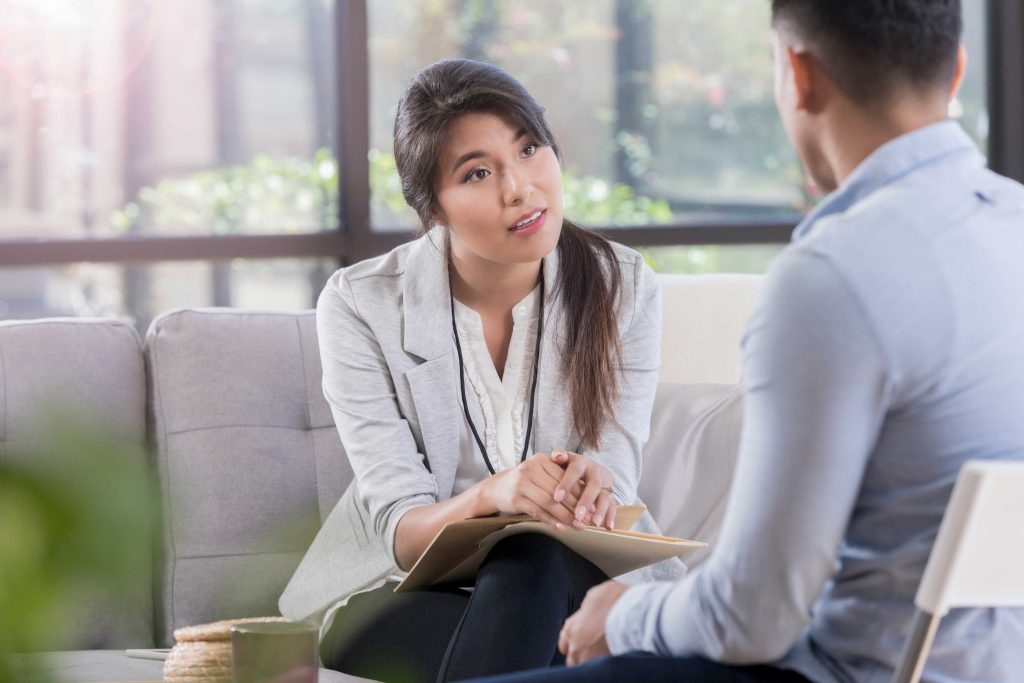 "Give yourself permission to feel the way you feel. Seek assistance. A lot of people – particularly students – say they shouldn't be feeling a particular way. It's okay not to be okay and to be struggling. It's okay to speak with someone."
At Charles Sturt, we offer plenty of ways for you to get support. And there are many online resources available to assist if you feel you might need some extra help with your mental health. The Charles Sturt mental health and wellbeing support line is also available for support if this article raises any concerns.