The traumatic experience of witnessing her father's cardiac arrest at the local footy club when she was 17 ignited in Madeleine (Maddy) Bowers' a burning desire to pursue a nursing career. She wanted to save lives the way her father was saved that day.
Since then her nursing career has seen her 'make it big' at a major metropolitan hospital, be chosen as 'the face' of a popular television series and give back to Charles Sturt University as a lecturer.
The rural beginnings of a nursing career
Growing up on a small property in the rural NSW town of Buraja, roughly 45 minutes from Albury, and mucking in as one of eight children ingrained in Maddy the importance of working as a team. Which is particularly important in highly-charged environments such as critical care units.
From an early age, Maddy enjoyed competitive endurance horse riding. Alongside her sister, Maddy would compete in endurance horse riding events all over NSW and Victoria. This culminated in 2010, when she became the Junior NSW State Champion, completing a 160-kilometre ride over 24 hours.
It was these years that embedded the stamina she demonstrated in later life in 'keeping it together' and nursing critically ill patients during their final days.
Upon completing her Higher School Certificate at Corowa High School, Maddy pursued a Bachelor of Nursing at Charles Sturt in Albury-Wodonga.
The first nursing career step into the workplace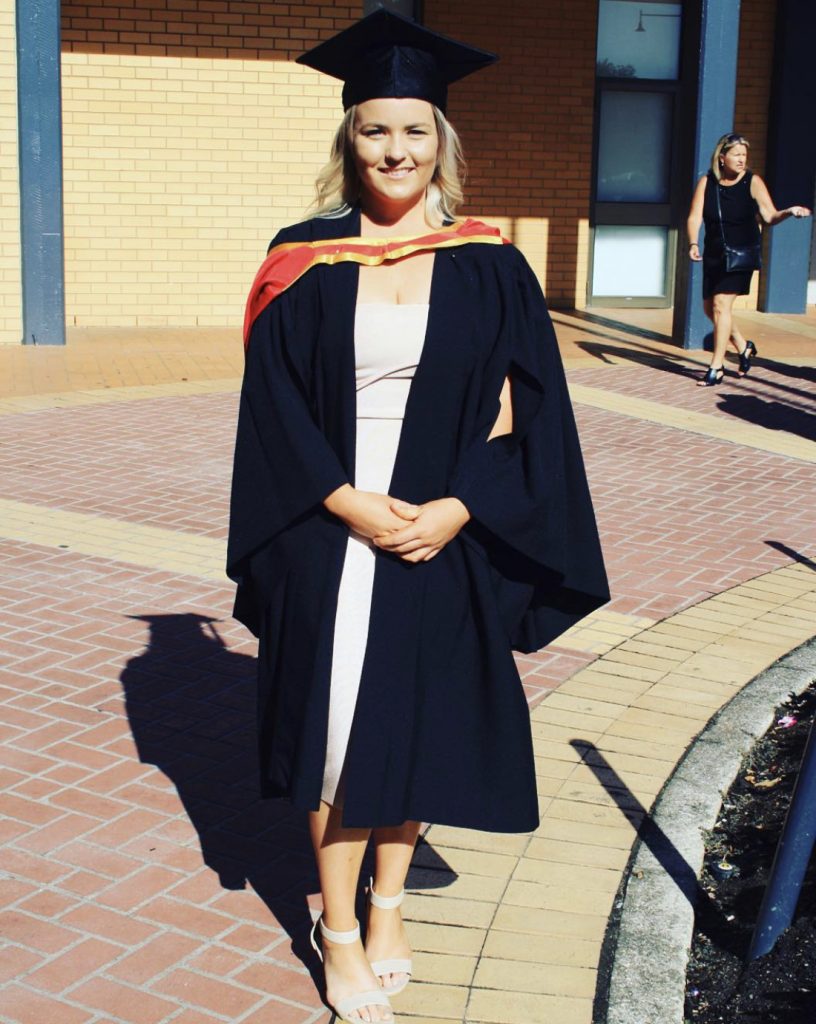 It was Maddy's motivation and drive to 'go the extra mile' that later propelled her into a position at the prestigious Royal Melbourne Hospital as a Critical Care Registered Nurse (RN). It was something she thought was almost impossible for a country nursing student to ever achieve.
"After completing my undergraduate degree in nursing, I undertook my Graduate Nurse Program at Northeast Health.
"I continued to apply myself. I achieved my Postgraduate Certificate of Nursing Practice (Rural Critical Care ED/ICU) in Melbourne during my second year of nursing. It was quite unusual for a second-year RN to be accepted into this course given how competitive it was.
"I really wanted to work as a critical care nurse in one of the bigger hospitals, such as Royal Melbourne. As a result, I refused to let common doubts often felt by country nursing students hold me back, including that it's hard to get a position at one of these prestigious hospitals if you didn't go to uni or do workplace learning in a metropolitan hospital.
"I thought that if I continued to demonstrate how committed I was to my career goals by completing in-depth, extracurricular courses since my graduate year, and then producing evidence of this professional development it would assist me when I applied for the Critical Care RN position at Royal Melbourne."
A city break
"When I applied for the job at Royal Melbourne Hospital, I was only seven months through completing my graduate certificate. So I was a little underqualified for the role.
"I applied nonetheless so Royal Melbourne could see how determined and passionate I was. And I hoped they would also see my potential to be a critical care RN through my experience in undertaking extra-curricular study such as applied pathophysiology in my graduate year.
"But even after all my study, I was still quite junior once I started at Royal Melbourne. So, I continued further study to learn as quickly as I could. I completed many courses in trauma nursing, spinal care management, Code Brown (external emergency) management, senior nurse training, just to name a few. I wanted to advance my prospects of being able to work in a more senior leadership position within the Emergency Department (ED).
"You've got to put yourself out there and look for these opportunities. Go the extra mile to help land your dream job."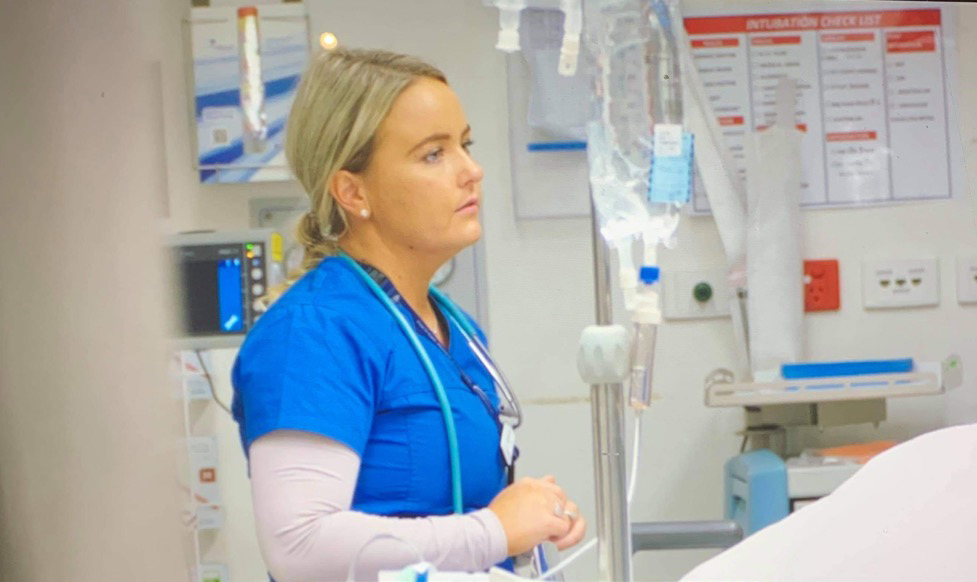 A turn on TV
Maddy continued to have career success at Royal Melbourne. After just 18 months she continued to earn the respect of patients and colleagues. And she gained promotion to a Clinical Nurse Specialist and Resuscitation/Trauma Team Leader. This resulted in her coordinating pathways for critically unwell patients. Plus, managing the Resuscitation/Trauma Team and mentoring new staff members and student nurses to help facilitate orientation and competency assessments.
Maddy's journey was then acknowledged nationally when she was chosen as just one of four nurses to appear on the Nine Network's popular television series Emergency.
"I think they chose me as I was the stereotype of the country girl who came to the city and broke through the barriers.
"There's a stigma of coming from a country background and country hospitals where you're one of roughly 20 nurses. You then have to prove yourself at a big city hospital that has more like 280 nurses!"
The television crew followed Maddy and the other three nurses every day for six weeks.
"It didn't bother me. When you are caring for someone during the worst day of their life, nothing else matters."
Maddy continued to have an impact during her four years at Royal Melbourne Hospital. This included assisting with the testing of 280 passengers when the first flight from Wuhan landed at the beginning of the COVID-19 pandemic.
A change of pace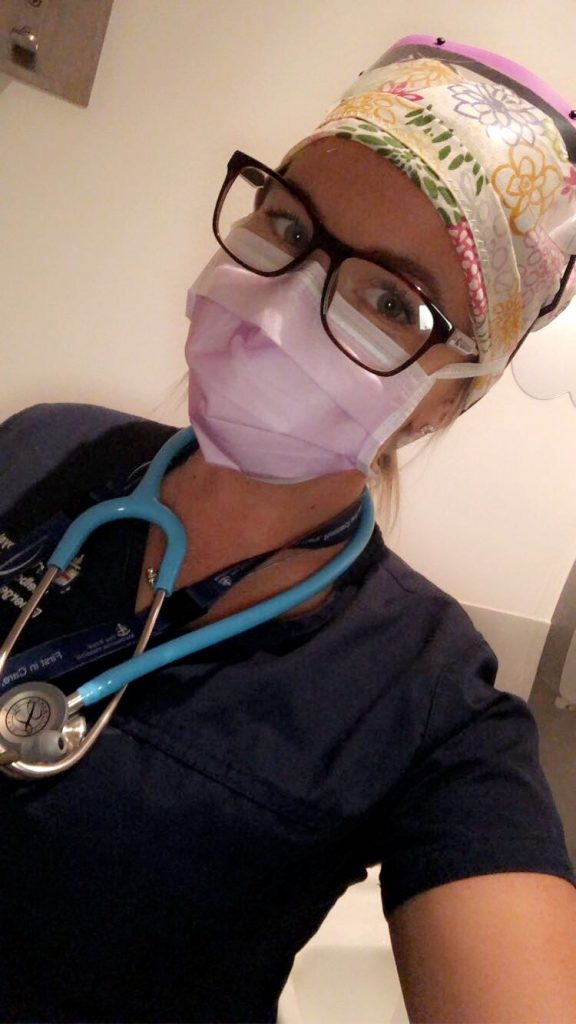 After life in the fast lane for many years, Maddy changed pace. Not least after welcoming her daughter into the world. This saw her moving back to Albury with her husband and baby.
She knew she wanted to immerse herself back in education. After bumping into her former lecturer, an opportunity arose for her to apply to teach at the university.
Maddy is now an Associate Lecturer in Nursing at Charles Sturt University, where she teaches second and third-year undergraduate nurses.
"When I found out a few roles were open at Charles Sturt I knew my next dream job was possible. I just went for it.
"You have to believe in yourself and ignore thoughts of not being good enough. Set your goals early in your career and do whatever you need to, to achieve them.
"I kept taking one leap of faith after another, and every step paid off."
Continuing her passion for self-education and professional development, Maddy is completing a Graduate Certificate in Learning and Teaching in Higher Education at Charles Sturt University. And she intends to go on and complete a Master of Nursing Practice.
We can't wait to see where Maddy's nursing career takes her next.
Create your nursing career
Whether you're starting on your career path, or looking to upskilling and advance, you've come to the right place. Charles Sturt University has been training nurses for more than 40 years. And we offer a wide range of courses for nurses – for whichever stage of your career you're at.