Interested in a pathology career? Like the idea of working in a laboratory but not sure exactly what you'd be doing? You've come to the right place. A job as a medical scientist working in the field of pathology is not for the squeamish. But if you're considering any job in medical healthcare, you're probably not the squeamish type, are you? So read on!
The, er… guts of the matter
Medical scientists perform laboratory tests on tissues, blood and other bodily fluids. Yep, we're talking about testing mucous, urine, faeces, semen – you get the drift. No? Well, in laymen's terms: snot, pee, poo and more!
Your work might also include supporting pathologists who complete autopsies. But you'll be working in a lab doing testing, not hanging around in the morgue poking bodies. And you're more likely to be helping living people.
But your work can still mean a matter of life or death.
That's because pathologists study the cause, nature and effects of diseases. As a medical scientist, you'll support pathologists by carrying out tests that detect whether someone has – or is likely to develop – a disease.
You'll also provide medical healthcare providers with crucial information to inform diagnosis and appropriate patient care. In many ways, pathology is the basis of all clinical medicine – and you'll be playing an important part.
A pathology career in a global pandemic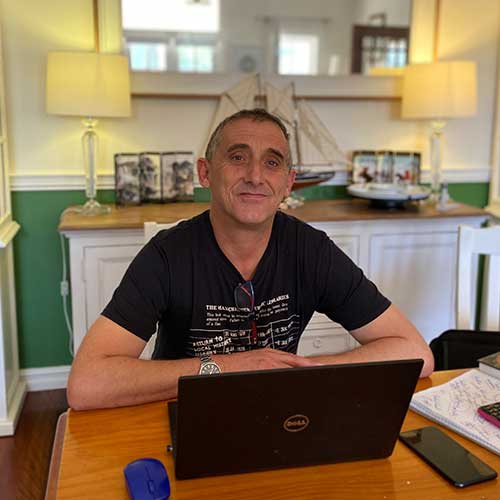 Medical scientists all over the world are saving lives in the fight against COVID-19.
Dr Nigel Urwin is a senior lecturer in genetics at Charles Sturt University. He explains why medical scientists are playing an especially vital role during the pandemic.
"They are the ones who test millions of samples around the world to determine whether individuals have been infected with COVID-19 or not.
Their work informs the daily statistics announced by politicians and health officials. It is their results that are noted in hourly and daily news summaries that track the national and global infection rate.
"Testing would not be possible without medical laboratory professionals, and we'll need more medical scientists in the years ahead."
Meet Meissa
Meissa is a Charles Sturt student who has been working in a laboratory as a technical officer during her medical science studies.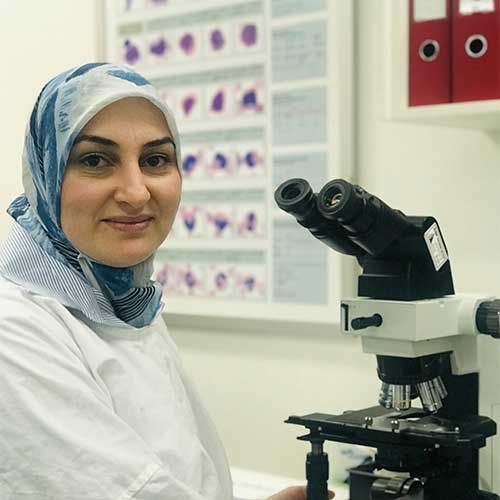 "During the COVID-19 pandemic, I've been able to complete my placement hours in different departments within the lab, providing support to the scientists undertaking the vital testing.
"Our main lab alone has tested almost 81,000 COVID-19 samples since March 2020. It has made me realise how important it is to study medical science. I feel that I can achieve something that can save lives.
"I'm very excited to graduate and continue working in an industry where I can give back to society. I want to help the world to be a safer place for our generation and the next."
Different types of pathology laboratory jobs
There are different types of diseases, so there are different types of jobs in pathology labs. Here's a sample of five areas you could work in as a medical scientist.
1. Cancer diagnosis and treatment. You could study tissue samples to determine if they are benign or cancerous. And study specimens from patients undergoing therapy to assess how they are responding to treatment.
2. Blood banking and transfusion. You could collect, monitor, process and assess the compatibility of blood products. In this field you would be helping patients in emergency situations as well as those with diseases such as leukemia, lymphoma, clotting or bleeding disorders, or conditions related to HIV.
3. Genetic pathology. Interested in analysing and predicting the likelihood of family members inheriting or developing a genetic disease? Then genetic pathology could be for you.
4. Microbiology. Here's where you would be testing for infectious organisms such as viruses like COVID-19.
5. Clinical biochemistry. This is the one where you'll be testing a range of body fluids, such as urine and blood. You'll be diagnosing life-threatening conditions, such as diabetes and kidney failure.
A pathology career for life
If you want to help saves lives from behind the scenes, a degree in medical laboratory science (pathology) can give you plenty of options. As long as you pass the 'squeamish test'!