Sally Dare is a primary school teacher of 14 years. She loves teaching. But she also loves learning. She began to wonder if classroom teaching would continue to fulfil her as she grew older and more established in her career. So she started to consider what the next step could be. Hear from Sally about how she chose pursuing postgraduate education online with Charles Sturt University to take her career down another path.
The path to postgrad study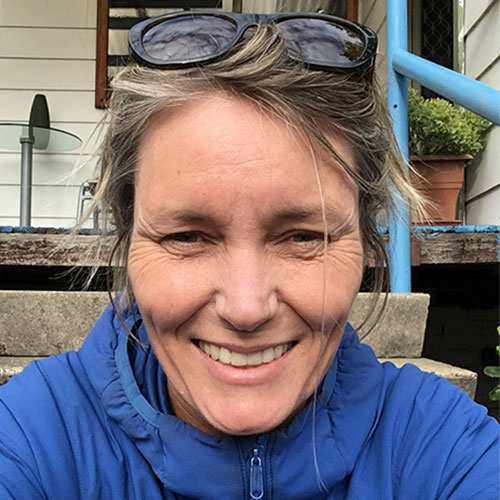 Throughout my teaching career, I had often seen students supported by specialist teachers and school counsellors. I also really appreciated the assistance and guidance that I had been given along the way by different people. So when I first started to think of a different work life, I thought How can I be like them? How can I apply the skill set I already have to a different career path in education?
I really believe in public education. I believe in what it can do for society. The role of a teacher is to make life better for people. To give every child the best support and every learning opportunity that they can. Even though I was considering changing my career, I wanted to continue to be a part of the great public education system we have in Australia. That was really important to me.
I began to reach out to people in my network, particularly school counsellors, to see what my future career might look like – and psychology seemed like a good fit.
Weighing up my options
Originally, I thought I would learn better in a face-to-face, on-campus environment. But then I discovered the Graduate Diploma in Psychology (a 100 per cent online course) – and I changed my mind. It became very clear that this course was made for me and my situation. It felt like the product had be tailored specifically for me, and I couldn't go past that!
So I began to explore how online learning actually worked with Charles Sturt. I'd studied my first teaching degree by distance with Charles Sturt back in the day – so I was thinking back to how clunky that experience was. You'd be sent your assessments and books in the mail; you'd have to access the library using dial-up internet. It was tough doing distance back then!
So when I jumped online to explore the study offering these days, I was really surprised at how personalised the learning was and how quickly I became comfortable with the online platforms. It felt really sophisticated but easy to navigate. And so my postgrad journey began!

Study support at the start of her online course
After not studying for very time long time, I thought I was going to be very out of touch. I was told about Charles Sturt's Study Link subjects – short, online courses aimed at brushing up your study skills before your classes begin. There's lots of different subjects on offer – from how to use the library, to essay writing and referencing. I did all of them! And I felt better prepared for study generally by doing so.
The first subject I picked up in my actual course was statistics for behavioural sciences. The lecturers really looked after us in this subject, with assessments were broken up into really manageable bits and rapid-fire feedback when you submitted your work.
Both the care and support from my lecturers throughout my postgrad study (as well as the Study Link subjects) played a really big part in my study success.
The freedom that comes with studying a postgraduate online course
When you undertake postgraduate education online, you can play to your strengths – and build a schedule that suits your situation. I can study when I want. I can do as little or as much as I like. It's all my choice.
All the things I was scared about… have actually been fine. I was stressed about the actual study part of my degree, as well as money and balancing work and life. But everything has worked out well. I know in the back of my mind that I'm working towards something that will benefit me in the long run. The other part is: now that I'm older, I know that I really want this. I want to be a psychologist, and I want to be as prepared as I can be for that career path. So I'm taking this very seriously.
Ready to make your next career move?
Explore Charles Sturt University's range of qualifications and find your postgraduate online course. With more than 200 degrees on offer and fee help available, there's no better time to plan your future, undertake postgraduate education online – and your next career move.