So, you're thinking about studying at Charles Sturt University in Wagga Wagga? Smart move. Whether you want to make the future of agriculture more sustainable as a farmer, care for creatures great and small as a vet, or change lives as a teacher, you'll be right in the heart of regional Australia's biggest inland city (better known as simply 'Wagga' to the locals) – taught by experts and connected to industry.
Studying hard to reach your career goals is important – but what about your downtime? University is supposed to be fun as well, after all! So, when you aren't in the lecture hall or the library – what else is there to do in Wagga?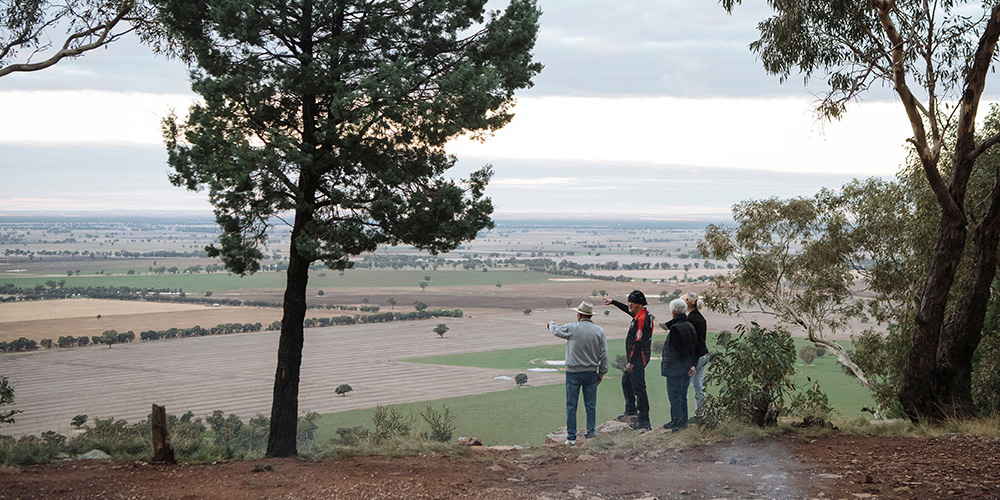 Things to do in Wagga Wagga in the day
Head into town from campus and get active, relaxed or ready to hit the beach (yes, really!)
Get in the festival spirit – There's loads of events throughout the year, from the near legendary Mardi Gras and the Festival of W in winter, with skating, light installations and tons of live music. And let's not forget the Wagga Gold Cup!
Walk in the ancient footsteps of the Wiradjuri people – Book a Bundyi Cultural Tour to learn about the culture and language of the traditional owners of the lands around Wagga.

Be part of the "City of Good Sports" – Sport runs deeply through Wagga, just like the Murrumbidgee River. From golf, dressage, AFL and rugby, to netball, hockey and cricket, there's most definitely a club for your sport. If you're a bit more of an adrenaline junkie, there's also paintball, laser tag, a roller dome and a skate park.

Get your art fix – The Wagga Wagga Art Gallery features a range of exhibitions throughout the year, showcasing works from local, national and international artists.

Relax in the Wagga Wagga Botanic Gardens – These beautiful gardens are a must-visit for nature lovers, with over 20 hectares of stunning gardens, walking tracks and picnic areas.

Hit the beach – The coast may be a couple of hundred kilometres away, but you can still feel the sand between your toes at the beach on a bend in the Murrumbidgee River. Just five minutes from the CBD, this is a summer must!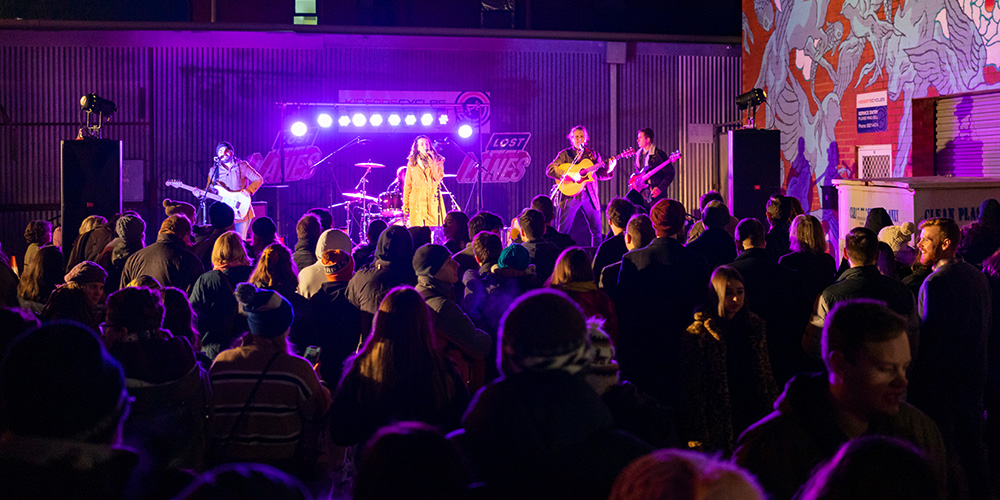 Things to do in Wagga Wagga at night
When it's time to unwind after a day of study, take your pick of post-sunset activities.
Check out the live music scene – Wagga has a thriving music scene, and there are several venues where you can catch live performances. Try the RSL Club, The Jungle Duke Hotel and the Birdhouse Bar.

Enjoy a drink at a local bar – We like Thirsty Crow Brewery, The Duke of Kent Hotel, and Romano's Hotel. There are also plenty wineries to explore – including one right here on campus! (Remember to always drink responsibly and stay safe while exploring Wagga at night.)

Go for a night walk along the Murrumbidgee River – The Murrumbidgee is a beautiful spot to take a stroll at night. The river is illuminated, creating a magical ambiance that's perfect for a peaceful evening walk.

Hit the bowling alley – Wagga Bowling and Entertainment Centre offers bowling, arcade games, pool tables and virtual reality rides. Everything you need for a fun night out with friends!

Attend a live performance at the Civic Theatre – Wagga's Civic Theatre is practically a town icon, playing host to thousands of performances over the past 60 years. This historic and beautiful venue has always got a jam-packed line-up of shows on offer, including comedy, dance, live music and drama.
Things to do near Wagga Wagga
Wilderness, mountains and quaint villages are all within easy reach of Wagga. And Melbourne is just over four hours' drive away if you really need a big city fix!
Explore beautiful Lake Albert – Head just a few kilometres outside the town to enjoy a picnic or barbecue on the shore. It's also a popular for a spot for watersports in the warmer months.

Visit Kosciuszko National Park – Just two and a half hours' drive from Wagga, you can enjoy snow sports in the winter and epic hiking in the summer. Don't forget to visit the beautifully atmospheric Yarrangobilly Caves and take a dip in the thermal pool.

Head to the picturesque town of Tumbarumba – Located around an hour and a half from Wagga Wagga in the Snowy Mountains, Tumbarumba offers scenic walks, mountain biking, and skiing in the winter.

Take a drive to the pretty town of Gundagai – Around 45 minutes' drive from Wagga Wagga, explore the town's many attractions, including Old Gundagai Gaol ghost hunts, the Gabriel Collection of historical photographs and the famous Dog on the Tuckerbox monument.

Discover Livingstone National Park – Located 30 kilometres south of Wagga, the park is great for camping, mountain biking, horse riding, picnicking and birdwatching.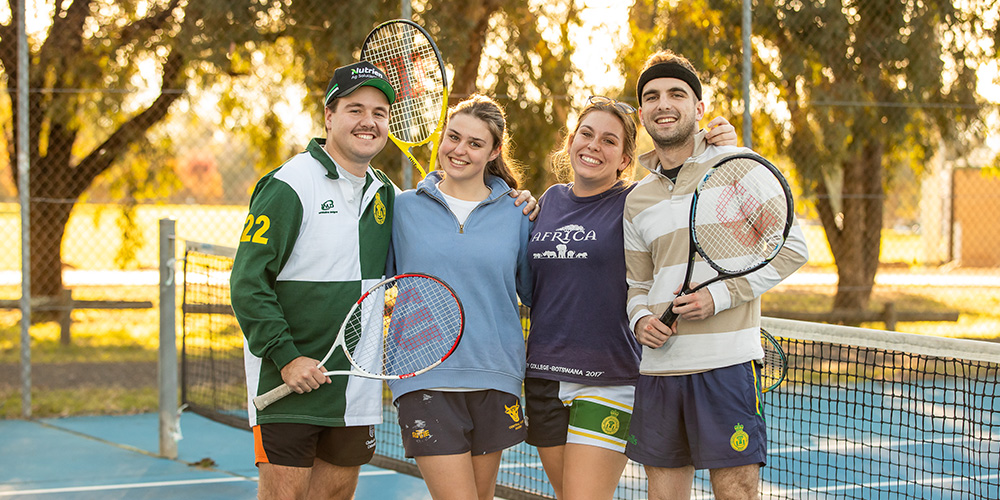 Things to do on the Wagga Wagga campus
You don't have to head off into town or beyond to enjoy your downtime in Wagga. It's our biggest campus, so there's always something going on for when you've done your study for the day.
Charles Sturt University Trivia Club – Get a team together, challenge the grey matter and see how many questions you can get right (it's not an exam, so no pressure).

Be part of the huge weekly sports gathering – Choose from netball, street hockey, dodgeball, oztag, frisbee and soccer every Monday.

Rodeo Club – Australia's first university rodeo club is, in our humble opinion, still the best. They host events and social gatherings throughout the year.

Wagga Agricultural Hub – Our Wagga campus is slap bang in the centre of Australia's food bowl. It's why we have so many agriculture students studying with us. And that makes for a pretty lively social scene (though not always down on the farm).
Wagga Wagga NSW – welcome to your new home
Top-class education. A beautiful, extensive, friendly campus. And plenty of things to do in and around the town.
Contact our team if you have any questions about studying (and living your best life) in Wagga Wagga, NSW.

Banner image: Aerials overlooking the city of Wagga Wagga and the Murrumbidgee River. © Destination NSW