Your physical health and wellbeing isn't just about how many kilometres you can run or how much iron you can pump in the gym. Being physically well allows you to keep up with the demands of your study and work commitments. It helps you to perform better socially and academically. And it improves your mental wellbeing. So you can achieve your goals. How can you improve your physical wellbeing to get the most out of your university experience?
Charles Sturt alumna Stephanie Crilly is a concussion and trauma physiotherapist at Epworth Rehabilitation in Melbourne. She's been working at Epworth for six years, where she discovered her passion for treating concussion and trauma patients. Her love of physical and mental wellbeing didn't begin there though.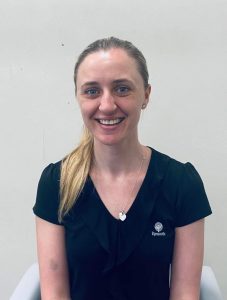 While completing a bachelor of physiotherapy at Charles Sturt, Stephanie realised how important it was to maintain her physical wellness. Not just because she liked exercising – the netball court is her favourite place! But because it helped her perform academically. We spoke with Stephanie to find out more.
What is physical wellbeing?
Physical wellbeing is all about your body's general condition. This is built on everyday habits – think healthy eating, regular exercise, and good sleep. But Stephanie explained why there is more to physical wellbeing than you think. She believes it is a range of factors.
Be active – maintain your strength and fitness
Eat and sleep – have a healthy balanced diet and get quality sleep
Enjoy life – complete day-to-day tasks with joy
Respect your body – treat it with respect and kindness
Be mindful – keep your body and mind active outside of your workouts
"I see it as the ability to care for one's mental health through the action of physical activity. Which, in turn, can improve your overall sense of wellbeing."
The flow-on effects of physical wellbeing
"We know that a number of health conditions are affected by your physical health – such as heart, musculoskeletal and respiratory issues, persistent pain, diabetes – the list goes on. Some of the key factors to overcoming these conditions require physical activity, a healthy balanced diet, rest, and recovery.
"Psychical wellbeing improves your quality and length of life. Makes life more enjoyable. Lets you participate in hobbies and sports, gives you the opportunity to make social connections through mutual interests, and stimulates and improves your overall wellbeing."
What good physical health and wellbeing looks like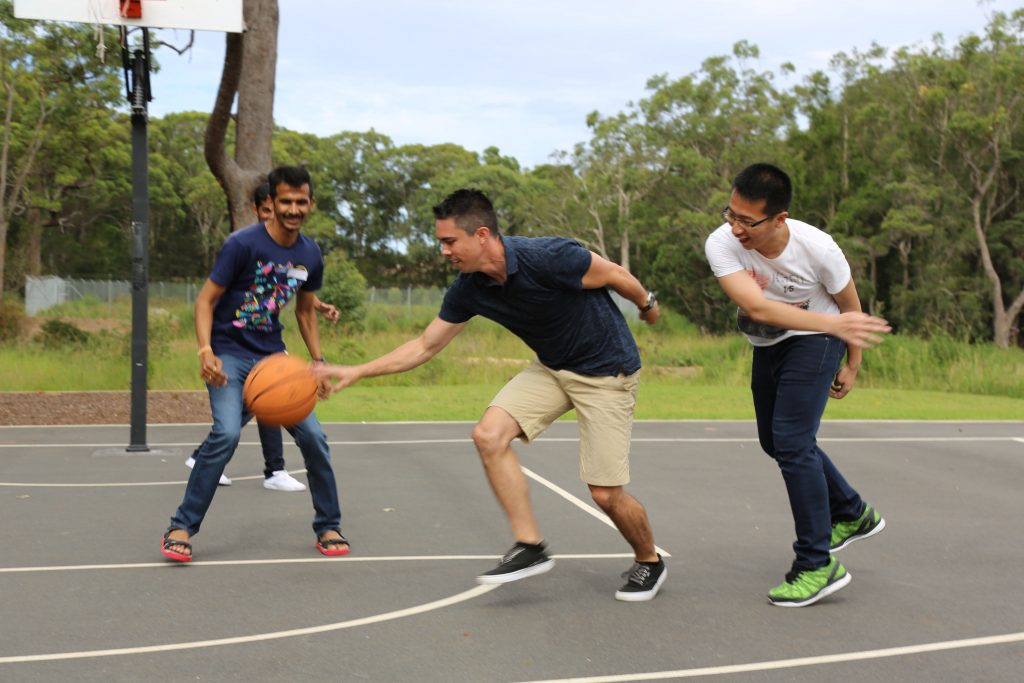 So, if physical wellness is so important, how do we know if we are doing it right? Stephanie believes good physical health and wellbeing can be found in little moments every day.
"It's all about maintaining an active lifestyle. Focus on activities you enjoy. Whether that is going for a walk, doing some strength training at home or the gym, playing a sport, or doing yoga. It could even be dancing or simply moving your body to do your everyday activities!
"Physical wellbeing looks like treating your body with respect. That could be shown through being confident in the clothes you are wearing. The fuel you feed your body. And the rest you allow yourself to have. It's in the way you speak about yourself and others. And the way you implement self-care, mindfulness, and mental wellbeing support.
"It looks like a genuine smile on a person's face, the energy they throw off, and the energy they give to others."
Set yourself up for success
If you're looking to improve your physical health, Stephanie suggests focusing on the following areas.
Have a consistent exercise routine
Participate in social sports or hobbies
Move your body a little each day
Eat a balanced and healthy diet
Rest in the evening
Set goals for yourself
Celebrate your progress
Prioritise self-care
Set boundaries for yourself and with others
Use positive self-talk
Spend time with loved ones
Next steps (excuse the pun)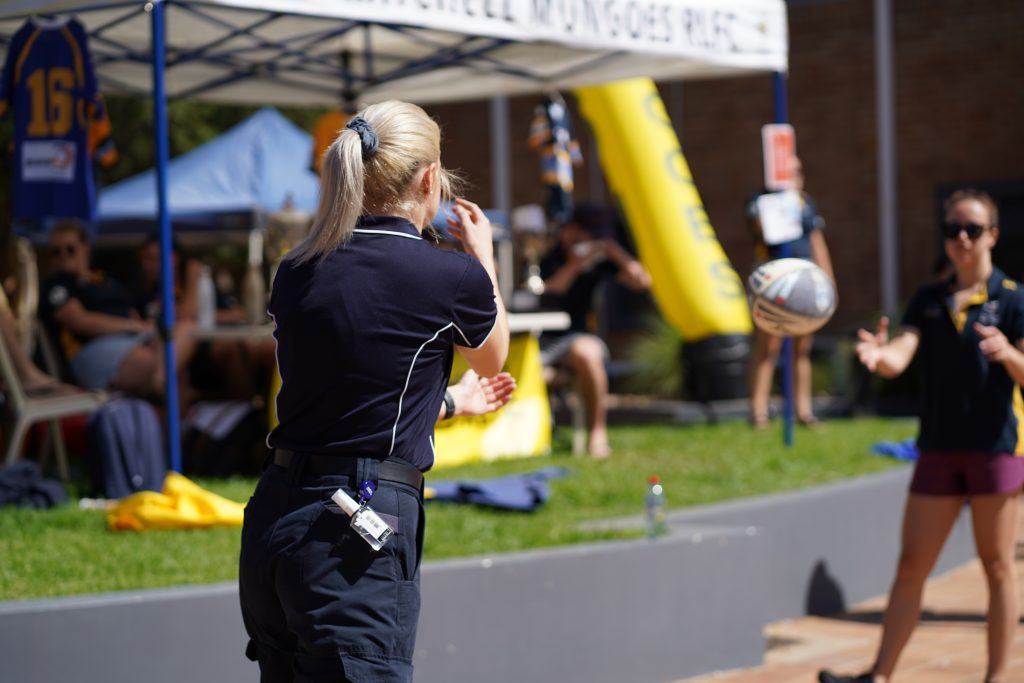 Being a regional university, Charles Sturt's campuses have plenty of space to kick a footy or go for a run. Check out our clubs and sports. There are also great sports facilities available at most of our campuses. Whether you like going for a swim or playing tennis with mates, there are plenty of options for you to get out there and get active.
If you're wanting to find like-minded people while at uni, there are also plenty of extracurricular activities available. Regardless if you live on or off-campus. Join a club or society or join a social sports team – there are many options available. Be your best self.
There are many online resources available to give you some extra help – from healthy recipe ideas to tips on having healthy relationships.
Discover more about physical health and wellbeing
Want to turn your passion for physical wellbeing into a career? You can at Charles Sturt. Choose from our many allied health and pharmacy courses – from health and rehabilitation to health management or food science and nutrition.