Today's public libraries provide much more than books and information. From offering the homeless a safe haven from the elements and the elderly a social hub that promotes connection, to children's story time and other educational programs – Australia's public libraries are unique community hubs.
But what happened when public libraries were faced with a pandemic that threatens the free flow of information to the Australian population? And how did Australia's public libraries respond to the crisis?
Our expert academics, Dr Jane Garner and Dr Simon Wakeling, information studies lecturers at Charles Sturt, share their insight into Australia's public libraries' response to the pandemic. And they look at what the future may hold for public libraries.
Australia's public libraries – much more than just 'book depositories'
Jane and Simon highlight the importance of public libraries as community hubs that promote engagement and build connection. And also the important role Australia's public libraries play in early education and supporting community groups with special needs.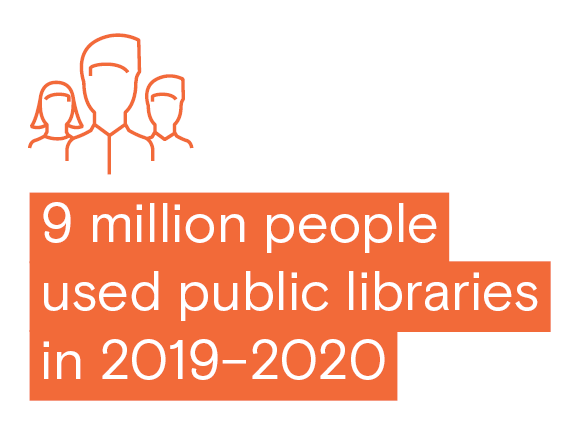 Firstly, to put things into perspective, public library services were accessed by more than 9 million registered library members from 2019–20 – that's 36.3 per cent of Australia's population. During this time, there were 1407 library branches, 80 mobile library outlets and 177 other library outlets servicing communities throughout Australia (2019–20 Australia Public Libraries Statistical Report).
"Public libraries have always connected people to information and reading resources for recreation, hobbies, informal learning and personal growth. They also act as community hubs where people come to take part in programs and activities together. They are important contributors to early childhood education and early literacy training for babies through to preschool-aged children. Plus, they play an important role in the integration and language training of immigrant communities, along with providing reading opportunities in their own first languages.
"Public libraries are known to provide fiction and non-fiction print books and ebooks to their users. However, they also provide access to audiobooks, e-audiobooks, and streaming services that provide access to film and music. Digital and print magazines, English language training resources, newspapers, local history collections, DVDs, videos, tabletop games, tools, toys, and maker kits as well."
How public libraries support communities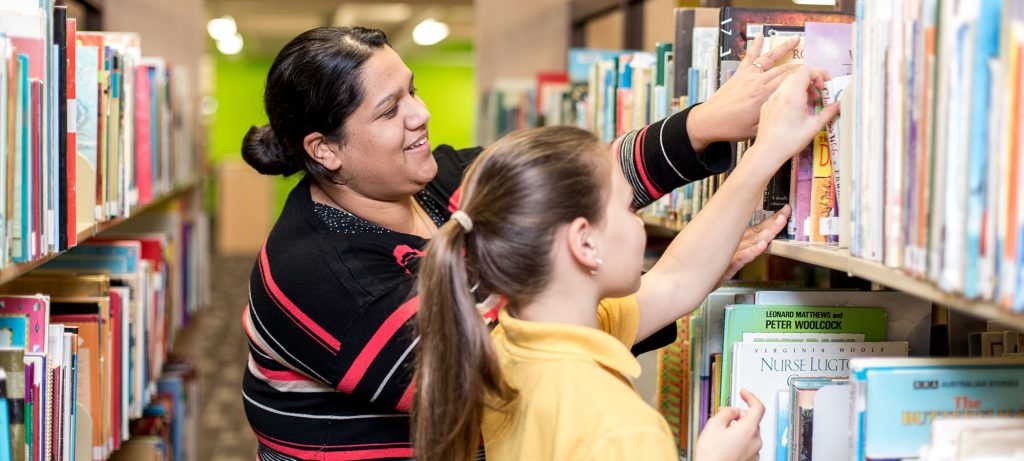 Public libraries offer an interactive hub where community members can come to learn, read, study, access computers, printers and the internet. Jane and Simon share some of the many ways public libraries support communities.
"Reading groups. Conversation clubs to support English language learning. Story times for preschool students, Early literacy training sessions with songs and craft activities. Hobby group meetings. Local history group sessions. Author talks. Writers workshops. MakerSpace workshops. CV and job hunting advice sessions. Reference and information-seeking assistance. IT help services. Printing and scanning. Assistance in navigating and submitting government forms. Justice of the Peace services. Meeting rooms for community groups to use. Reading selection advice. Visits to aged care facilities to deliver and exchange books. Homework clubs for school-aged children. Holiday programs during school holidays.
"The community groups who make the greatest physical use of public libraries are parents of pre-school children and their kids, and older, retired people. Also, school-aged children who use the study spaces and the wi-fi. Online access to e-resources is more evenly accessed across all community groups."
An inclusive space for all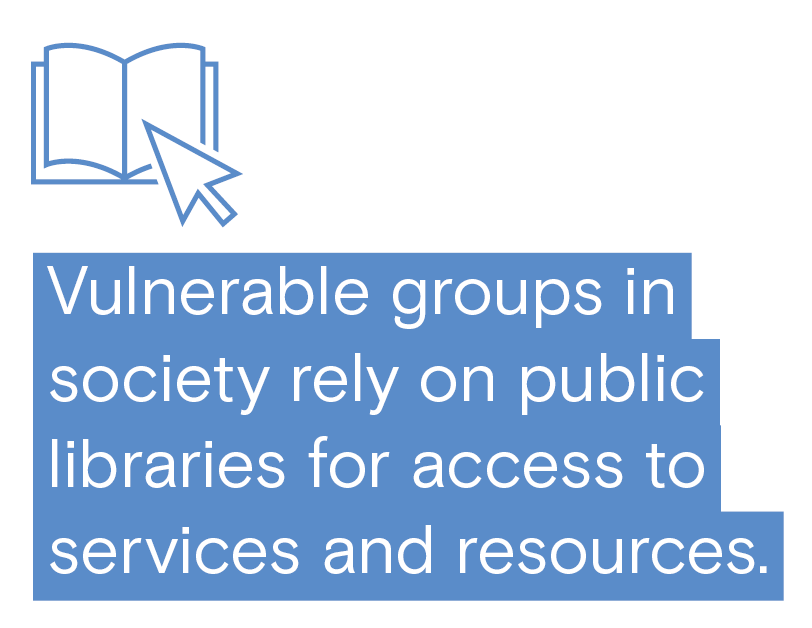 Public libraries are unique, offering essential services and community access to information and resources at little or no cost. They play a crucial role in public access to information, creating social equity and helping to build communities. Some of the most vulnerable groups in society rely on public libraries for access to a vast range of services and resources.
"Services and resources are available to every person every day, for free. Public libraries are the only places anyone can visit and spend time but not money. Everyone is welcome and no one is asked to leave (unless they are being anti-social!). Public libraries endeavour to include resources in community languages and to provide physically accessible collections to encourage usage by the whole community. Most public libraries have now abolished overdue fines to remove the financial barrier to library use.
"Public libraries have many physical visitors to their buildings every day. It is common to have a group of people waiting at the door as the library opens for the day."
The pandemic's impact on public libraries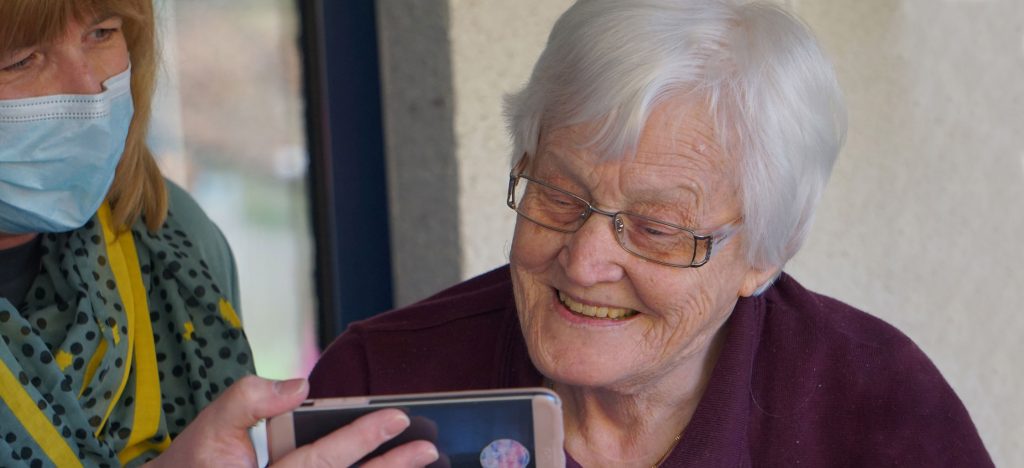 Like many service-based organisations around the world, the pandemic's impact on public libraries was widely felt. The closure of public libraries was particularly noticed by regular library visitors including the elderly, young families, people from non-English speaking backgrounds, students and people who rely on the library's internet, computer and printing facilities.
Jane and Simon conducted research about the impact the closure of libraries during the pandemic had on community members. Plus, they looked at how public libraries responded to the challenges imposed by COVID-19.
"While many libraries developed alternative means of facilitating user access to books, such as click and collect services or home delivery, these were obviously limited in scope than usual. Many programs (such as storytime) had to be cancelled or moved online. Significantly, users were unable to access PCs, or use library wi-fi. This had real consequences for people without computers or broadband at home.
"Our research has found that public libraries adapted quickly to closures. The situation was complex and fast-moving, and of course as well as service users, libraries had to manage the safety of their own staff, and frequently shift to working from home arrangements. Many public library staff also had to learn new skills in order to deliver new online services."
Innovation and creativity in a crisis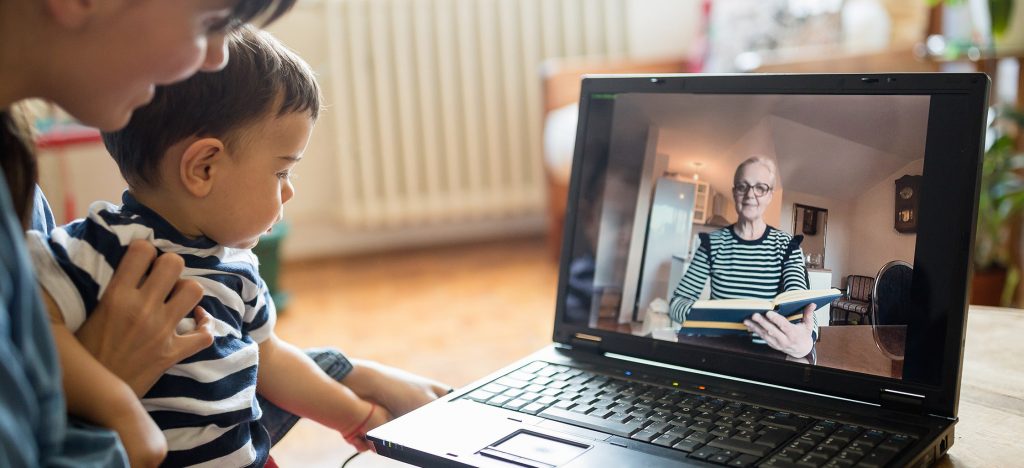 Throughout the pandemic, public library staff went the extra mile. Some went so far as to phone library users over the age of 70 to offer information and alert them to special services. Home services expanded and deliveries of books were made to the housebound and elderly. Special provisions were made for homeless people so they could continue to use a library PC during the lockdown.
Educational programs were delivered online through live streaming and published recordings. Children's storytime became a virtual experience and families at home were able to tune in. Online events extended to author talks, workshops, tech sessions and other programs to help people develop their knowledge and stay connected.
"Public libraries immediately recognised the need to transition to online models of delivery. Budgets were tweaked to allow greater spending on e-resources, and staff developed the new skills needed to deliver programs online.
"Many libraries implemented click-and-collect or home delivery services to ensure their users were still able to borrow books. Programs (such as story time) were moved online. Many libraries conducted welfare phone calls to support vulnerable members of their communities. Some also partnered with other community groups to communicate health information. Examples of really innovative approaches include the creation and delivery of craft kits and kid's activity packs, librarian-selected book bundles, and new video content created by community members and shared online."
The 'new normal' for Australia's public libraries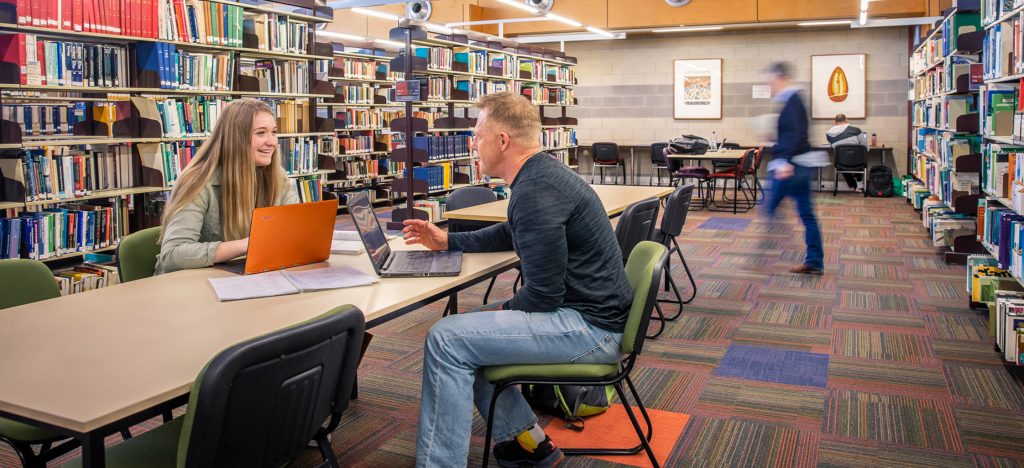 With the pandemic not over yet, public libraries and community members have adapted to the 'new normal'. Strategies and processes are in place so the public can continue to access library services and resources.
"Visitors to library buildings will now be asked to check-in via QR codes or printed lists. There are limits on the number of people who are allowed in the buildings at one time in some libraries. Workstations and desks have been moved further away from each other than prior to COVID-19. There is regular disinfecting of hard surfaces and computers during the day in public areas. Some libraries have staff patrolling the public spaces to ensure users are physically distancing from other users. Books are quarantined for two or three days after being returned from loan and before being returned to the shelves. Some activities that had moved online, such as story times, have been recommenced in person.
"From the users' perspective, probably not much apart from being asked to check in and there being more space between tables and extra cleaning. Library staff are likely to continue to develop skills in online content production."
Growth in online library services
Could communities expect online resources and services to continue to expand?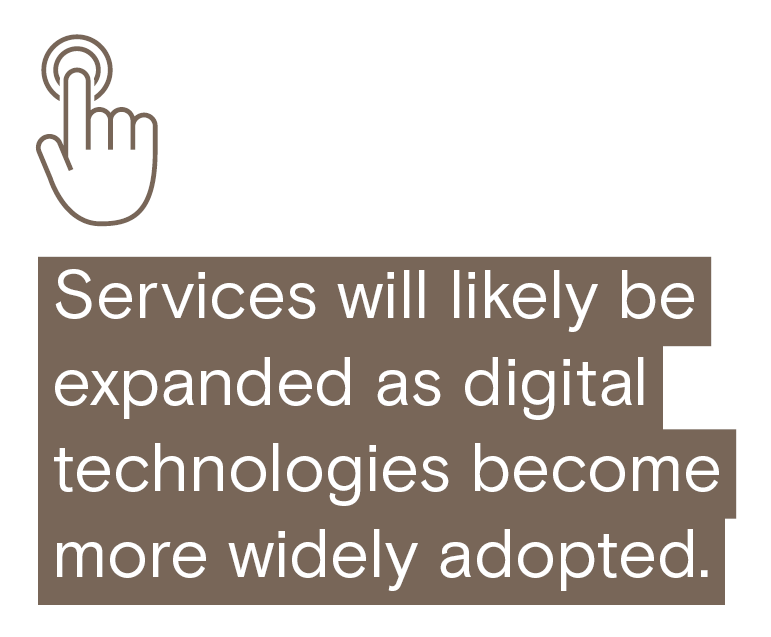 "The core services and resources provided by libraries are likely to remain much the same, but we will certainly see developments in some areas. Online services will likely be expanded as digital technologies become more widely adopted. Libraries are increasingly involved in welfare and social care, too, with some libraries having social workers based on site.
"Much of what public libraries do is to provide spaces for communities to come together. They connect people to information and reading resources, but they also connect people to each other. The connection to information and resources relies on online services and resources and libraries will do this for free. However, other sources of these will cost money. This online provision of services and resources will continue to grow into the future. But public libraries are very mindful of the fact that to interact with these resources, their users must have a viable device and reliable access to the internet and that these things cost money. Therefore, they will always provide online resources and services, but these will always be extensions of what is offered, not replacements."
The future of bricks and mortar public libraries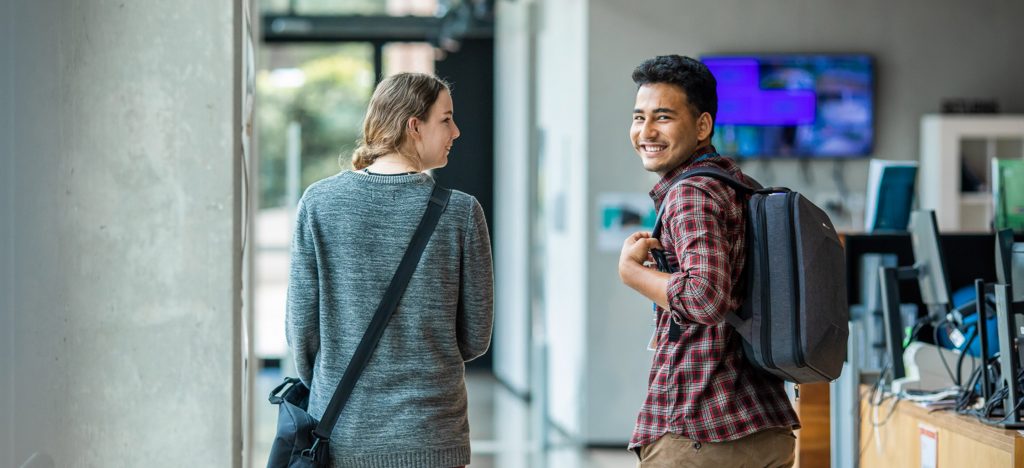 The pandemic suggested that libraries can largely function and deliver programs, services and resources to the public without the need for members to physically attend the library. But could this mean that physical libraries may become a thing of the past? Could we see a complete shift online, making physical libraries redundant?
"The closure of libraries during the pandemic acted as a sort of test. How would a lack of library buildings impact communities? The answer was a great deal. Libraries are rightly considered social hubs, and they play a vital role in maintaining healthy communities.
Play your part in the future of Australia's public libraries
It's an exciting time for the information and library studies sector. And Charles Sturt will lead you into the digital era so you can share your passion for information networks and digital innovation with the world. Help connect communities to local, national and international knowledge. You can choose from information and knowledge management, librarianship or records and archives management. Play a pivotal role in your community's library services and help people access the information they seek.

Dr Jane Garner is a lecturer with Charles Sturt's School of Information Studies. Jane's research focuses on the delivery of library and information services to underserved and underprivileged communities. She is particularly interested in the role and experience of using libraries in adult and juvenile prisons. Jane is also interested in the delivery of educational resources to remote and isolated communities.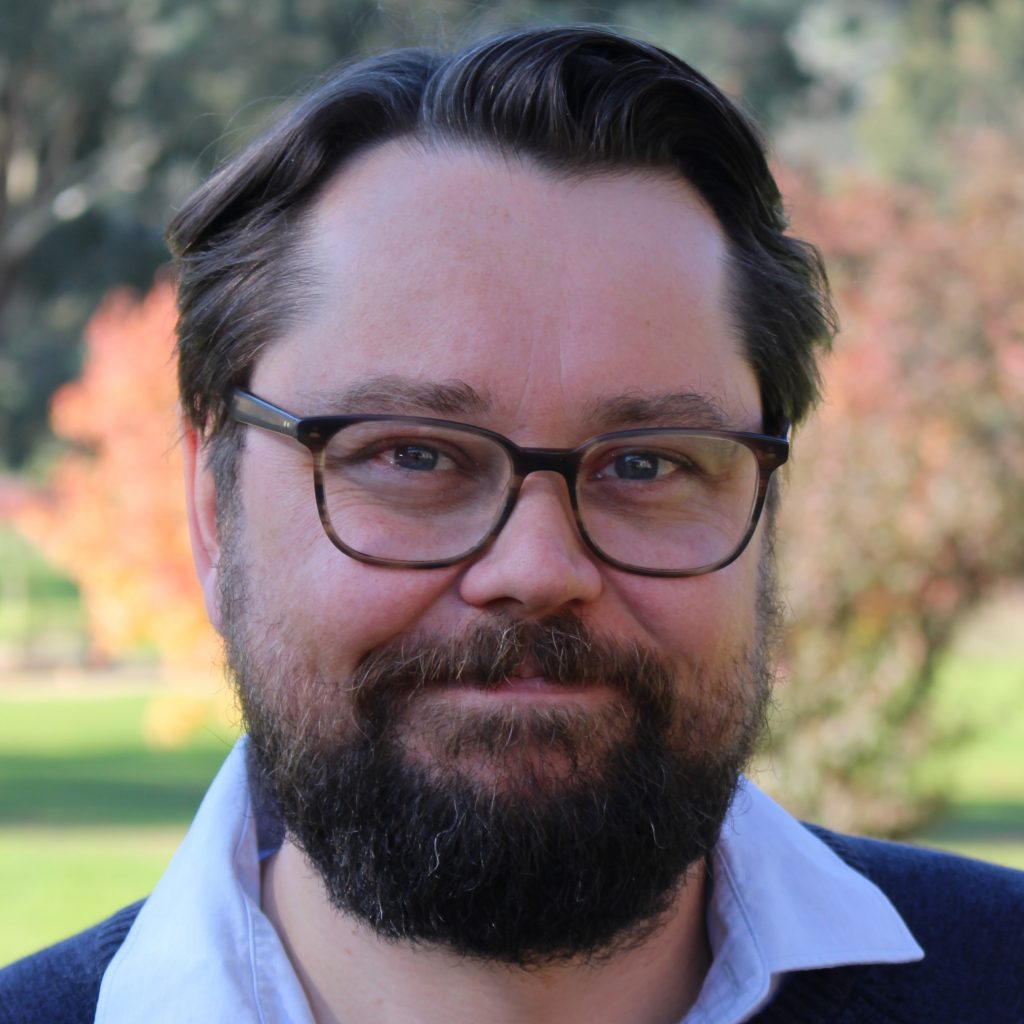 Dr Simon Wakeling is a lecturer with Charles Sturt's School of Information Studies. Simon's main research interests are scholarly communications, interactive information retrieval and graph literacy. In particular, Simon is interested in better understanding the information seeking and information search behaviour of users of library systems, and how information retrieval systems can better support these users.