Can't see yourself working behind a counter or desk? Love to spend your time outdoors? Say no more! Make the great outdoors your office with an exciting and adventurous career. Charles Sturt University's degrees in agriculture, environmental sciences and geospatial science will open outdoor career opportunities that you've dreamt about.
Take your career outdoors
Firstly, here are some reasons why a career outdoors is a great idea:
Research shows that time out in nature is essential to physical and psychological wellbeing.
You can work in all kinds of environments, anywhere in Australia and around the world.
Explore the many natural wonders that Australia has to offer – and call it your day job!
1. Environmental scientist
Help create thriving environments, communities and economies. As an environmental scientist, you'll provide technical, scientific and analytical support for environmental programs and projects. Work outdoors in diverse land tenures and jurisdictions across Australia. Collect data for research projects. Compile environmental samples for analysis. Assess threats to the environment. You'll use your knowledge of the natural sciences to protect the environment. From cleaning up polluted areas to advising policymakers and working with industry to reduce waste, there are many ways you can make a difference with environmental science.
You could follow in the footsteps of Charles Sturt student Teresa Cochrane. She's a proud First Nations woman who is learning to be an environmental advocate.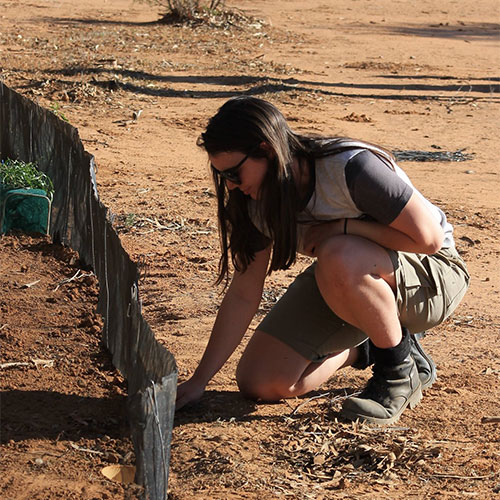 "Being Indigenous played a big part in me wanting to study environmental science. The more I study the more in tune I feel with my culture. That's because a lot of Indigenous culture is about Country and living with, among and conserving our biodiversity. It's so cool that in my degree I'm able to learn more about Indigenous ecological knowledge. The knowledge that has been used for thousands and thousands of years to live with our environment. To nurture it, not harm it."
Study Charles Sturt's Bachelor of Environmental Science and Management (with specialisations).
2. Geoscientist
Are you fascinated by the Earth's history and how it functions? As a geoscientist you could study the many different facets of the Earth, including geological composition, processes and history. You'll travel to different locations, collect and analyse samples and collaborate with other scientists. This career outdoors will see you working out in the field, as well as the lab. You could work in all kinds of industries. From natural resource exploration and production to environmental assessment and remediation.
Study Charles Sturt's Bachelor of Environmental Science and Management (with specialisations).
3. Farming and farm management
How does a career working outside in peaceful rural, remote and regional areas sound? Careers in farming and farm management can take you anywhere in the country. You could get your hands dirty and grow produce or crops. You could run your own mixed crop or livestock farm and keep the supply chain in motion. And you could be part of the future of precision and digital farming with exciting new technologies, like drones, robots, sensors, aerial images and GPS technology. Be part of the future of agriculture.
You could lead the drive towards sustainability, like Charles Sturt sustainable agriculture graduate Anika Molesworth. Anika's interest in climate change saw her take action by establishing Climate Wise Agriculture and helping to establish Farmers for Climate Change. Alongside the growing number of women in agriculture, Anika is helping to push agriculture forward.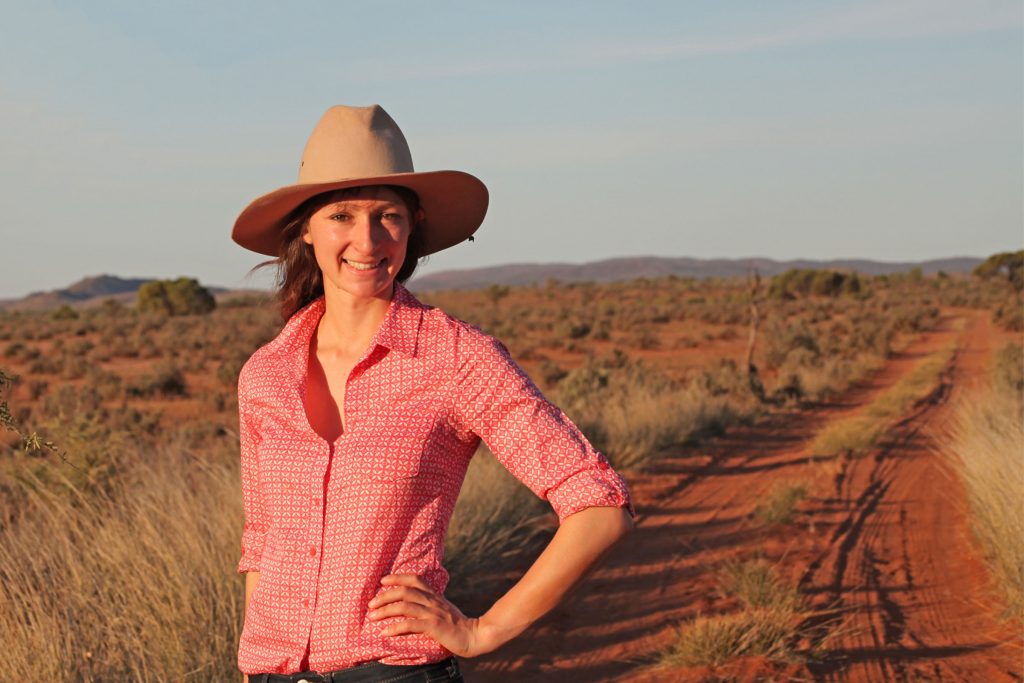 "I have an unwavering love for what I do. Rural Australia is so beautiful, yet so fragile. The people in these places are so resilient, yet so vulnerable. I have great conviction for my cause – to create truly sustainable and resilient food and farming systems. I want to see healthy landscapes supporting prosperous farm businesses and vibrant rural communities. My future depends on it, and so does the future of the next generation of farmers."
Study Charles Sturt's Bachelor of Agricultural Science or Bachelor of Agriculture.
4. Geospatial scientist
Want a career that really gets you out and about? Look no further. As a geospatial scientist, you'll analyse how people use the physical space around them. You could help shape communities, a city, state, country or anywhere people live. It's a highly technical job where you'll use computer programs and tools like geographic systems, global positioning systems (GPS), and remote aerial technology sensors to gather important data. From defence and agriculture to mining and urban planning, you'll produce maps, tables and technical reports using GIS technology.
Study Charles Sturt's Bachelor of Geospatial Science.
5. Horticulturist
Do you have a love for plants and the environment? Then a career outdoors in horticulture could be right up your street. As a horticulturist, you'll enhance the sustainability of rural industries and regional economic development. You'll care for, maintain, cultivate and propagate plants. And you'll assess soil conditions, and identify pests and diseases. You could work in nurseries, parks and gardens. And when you study horticulture with Charles Sturt, you'll gain management and leadership skills and a strong foundation in science, plant science, and communication.
Study Charles Sturt's Bachelor of Horticulture.
6. Park ranger or field officer
Want to live and work in some of the most scenic and tranquil places in Australia? From the mountains and forests to the coast and desert, your career outdoors as a park ranger or field officer will take you to some truly unique environments. You'll help educate visitors and coordinate, implement and supervise projects to manage natural and cultural heritage. Not only will you live your passion for the outdoors, but you'll also develop strong problem-solving and communication skills. From visitor and tourism services and natural resource management to compliance monitoring and enforcement, you can explore diverse roles. Contribute to conservation and preservation of natural environments and cultural heritage.
Study Charles Sturt's Bachelor of Environmental Science and Management (with specialisations).
7. Viticulturist or vineyard manager
Do you want to run your own boutique vineyard? As a viticulturist or vineyard manager, you could become your own boss. Or join a national or international wine brand. You could work outdoors from some of the country's most picturesque wine regions. Think the Barossa Valley, Hunter Valley and Margaret River. You'll manage vineyard operations, including soil management, irrigation, and disease control. Oversee harvesting and pruning. Liaise with grape buyers and winemakers. And recruit and train winery production workers. On the other hand, you could delve into wine business. get involved in wine operations, external growers, commercial supply, and supply chain operations. You could join the wine industry leaders of Australia.
Study Charles Sturt's Bachelor of Viticulture or Bachelor of Wine Business.
Explore your career outdoors with Charles Sturt
As the saying goes, if you do what you love you'll never work a day in your life! Find your ideal career outdoors with our wide range of degrees. Find the perfect course for you today.
---
Bachelor of Agriculture CRICOS code: 0101014
Bachelor of Agricultural Science CRICOS code: 068869G
Bachlor of Environmental Science and Management CRICOS code: 103015C