For Charles Sturt University's Director of Research, Jason White, being part of the Charles Sturt University community and the agricultural regions of Australia has special meaning. Not only is Jason a proud alumnus and recently appointed director of the Research Office, he has a significant connection to the university's rich agricultural history, regional Australian life in general.
A history of agricultural regions of Australia
With a background in veterinary and agricultural sciences, Jason has continued to support the family legacy with agricultural research and education that his great-grandfather started in Charles Sturt University's early days. The Graham Centre is named after Jason's great-grandfather, Edgar 'Eddie' Hugh Graham, who held the regional seat of Wagga Wagga as its Labor Party member for many years.
From 1941 until 1957, Eddie set a record as the longest serving New South Wales Minister for Agriculture. His accomplishments include opening the Department of Agriculture Wheat Research Institute in 1950 and the Agricultural Research Institute in 1954. Respected for his pioneering role in developing rural policies and education, Eddie was a popular local member and remains one of Wagga Wagga's 'favourite sons'.
To this day, Charles Sturt University continues to play an important role in enabling the White family to make their mark on regional communities through the opportunities education creates. Three generations of Jason's family have chosen to call the university 'home' as he and his wife, both his parents and now his daughter have chosen to study with us.
Get to know Jason White, Director of Research
Jason shared his passion for education, community, research and regional Australian life with Insight.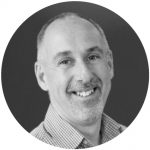 What's your role and what does this involve?
I am director of the Research Office. The Research Office at Charles Sturt University has a broad range of functions; we look after grants and contracts, manage Higher Degree by Research candidates, provide professional development activities for researchers and research students, provide support in statistics and spatial analysis, report to government on research activity and look after the university's archives and art collection.
There is a lot to keep abreast of and I have probably missed a few things in that list!
What attracted you to join the Charles Sturt community?
It's home (well, Wagga in particular). As a family we have always looked for the opportunity for a tree change from city life (Melbourne is getting very big and busy). I also saw it as an opportunity to give back to the university which first sparked my interest in research.
What is your professional background?
Very much an academic background. Most recently I was at the University of Melbourne in the Faculty of Veterinary and Agricultural Sciences. This was a teaching and research position. My research focus/area was centred on the biology of skeletal muscle but that encompassed talking to parents with kids diagnosed with muscular dystrophy and explaining research to them through to working with sheep models of increased muscle growth to try and understand the molecular and cellular biology that drove this.
Could you tell us about your family connection with the uni?
We are a Charles Sturt family. I met my wife while we were both doing undergrad; me, applied science and her, medical imaging. Dad graduated from Wagga Ag College and completed a Graduate Diploma in Computer Science at Charles Sturt University; mum did theology. My brother and sister-in-law both did teaching and my eldest daughter is currently doing nursing.
My great-grandfather was Eddie Graham.
What role did your great-grandfather play in the uni's rich agricultural history?
There's a whole book on that! The Accidental Politician Edgar Hugh Graham by Nancy Blacklow.
I think one of the most prominent things he did (among others) was the establishment of experimental farms and a wheat research institute. He always had a vision for a university that would grow from those beginnings. I think the quote below typifies his focus on regional Australian life, agricultural regions of Australia and the key role he saw research playing in that; much of the sentiment rings true for the university today. He saw the need for research that engages the community and impacts at the coal face.
"Research should be developed in the country where the farmer can have the opportunity to follow the results of that research at first hand. This is part of the scheme to improve Wagga Experimental Farm's role in future agricultural education…The department is determined to list the farm from the glorified commercial status into which it has fallen in the past to a position which it is supposed to hold…." Daily Advertiser, 20 February 1948
What does it mean to you to have this connection with Charles Sturt University's history?
It's at the core of why I am here. What better legacy to be involved in, moving forward?
What does being part of the university community mean to you?
I see community as key to most of what we do. The community (and I must admit Wagga Wagga in particular) has always been 'home'.
Have you had any previous experiences with the uni?
Bachelor of Applied Science and Honours year was done at Wagga Wagga.
Describe Charles Sturt University in three words.
Innovative, community focused, home.
Do you have a special connection with Charles Sturt University? Let us know!
Is studying with us in your blood? Are you the first in your family to study with us? Do you have an exciting connection with the Charles Sturt community? Or with regional Australia?n life We'd love to hear all about it!
Get in touch to tell us about your personal connection with the university or just let us know what being part of our community means to you.