Dealing with a crisis is a challenge most communication professionals will tackle during their career. That's why Charles Sturt University lecturer Roslyn Cox presents Issues and Crisis Communication – a fast-paced, creative and strategic subject that prepares students for future real-world scenarios.
So, what do people expect from organisations and governments during times of crisis? How can organisations best manage situations not yet foreseen? Roslyn identifies the five key steps communication students explore in Issues and Crisis Communication.
1. Get reliable, factual information – and get your team together
It's the single most important thing an organisation can do when dealing with a crisis.
"Get your hands on reliable, factual information. You need to know what's actually happening. Then that information needs to be in the hands of the crisis management team (CMT) as quickly as possible.
"Depending on what type of crisis the organisation faces, the CMT could include the CEO, communication professionals, safety representatives, health professionals and technical advisers. That team needs to come together to share information, brainstorm what's happening and determine what the organisation's priorities should be."
2. Protect people
Roslyn explains it should be people first – always.
"Organisations must ask themselves how to best deal with the situation while protecting customers, consumers or citizens. How can people be properly protected? We empower students to consider who is affected, how they're being impacted upon, how to best support those affected, and how to prevent more people from being affected.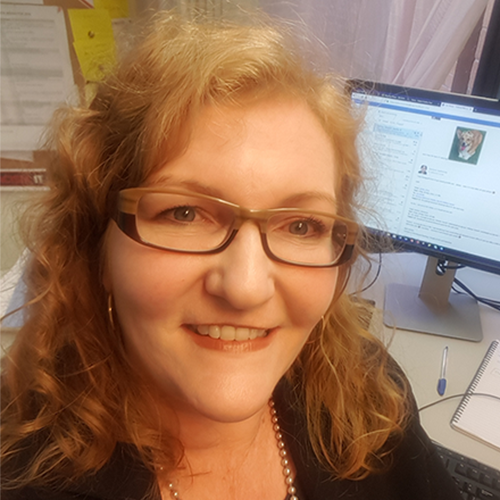 "When dealing with a crisis the company cannot come first. The protection of people must be the top priority – the customers and consumers. It's the absolute right thing to do when you're a good corporate citizen."
Roslyn Cox

"It also helps preserve your company's name and reputation post-crisis."
3. Be open and honest
The information waters when dealing with a crisis are usually muddy; the challenge is to be frank about the situation.
"Organisations need to be transparent about what's going on. During a crisis an organisation can be nervous, unsure of the facts and the developing situation. That can make them appear guarded. But they have to work to share the truth with their stakeholders and the media.
"And it's absolutely okay to say 'we don't yet know'. As long as you acknowledge that you'll look into it and come back with a proper answer. People understand that things will be evolving minute by minute. Sometimes information you release is wrong. Then you just have to stride back into the media conference and say 'I need to update you'.
"Coombs and Holladay are international scholars on crisis and they make the point that people will forgive a mistake, but they won't forgive a cover-up.
"Those companies that don't respond well to crisis events – that aren't open, honest and forthcoming – risk great damage to their reputation. When dealing with a crisis, organisations must think above and beyond their own business and consider larger imperatives like the environment and the people affected."
4. Keep people updated – and your momentum going
It's essential to keep people up-to-date. Audiences, customers, consumers, citizens or stakeholders; whomever is impacted will want the latest developments, statistics and strategies. The communication team needs to be match fit.
"Riding a crisis event is exhausting. It can go on for days, weeks or months and it is a 24/7 process. But you have to keep the momentum going. Issues and crisis is the adrenaline area for professional communicators. They have to be nimble and fast-thinking, maintain energy and be fastidious to the task. Communicators have to produce and produce again, not succumb to exhaustion. They need to go the distance.
"Listen more than you talk. That is critically important. You can't expect to have a proper information exchange if you or your organisation dominates the discussion. You need to listen and grow to understand the people you're trying to reach."

Roslyn Cox
5. Protecting your reputation
Dealing with a crisis is a testing time for any organisation. Some will weather the storm, while others won't be able to bounce back. That's why it's also necessary for an organisation to safeguard its reputation – as best it can.
"There will likely be reputational damage to an organisation during crisis. The test is to try and protect your reputation as best possible. We know that even when the most terrible events occur, such as people dying, an organisation can still come through the crisis with their reputation intact – if they do the right thing and care for those affected.
"If your organisation is seen to be doing everything possible to protect your customers, they'll still take a hit, but probably survive. People will remember that your organisation was reasonable to deal with under the circumstances."
Get hands-on with the crisis simulation exercise
Hands-on learning is at the core of what you'll do at Charles Sturt University. When studying subjects like Issues and Crisis Communication you'll put the theory Roslyn explained into practice – from day one! That means you'll be ready to start your communication career when you graduate.
In Issues and Crisis Communication the hands-on experience sees students tackle a crisis simulation exercise. It's creative communication at its best – fast, fun and factual. These exercises are often based on real-world events like public health crises, terror attacks, airbag recalls or the downing of an aircraft. Students form teams and prepare communication materials and strategy on behalf of the industry or organisation they are representing during the exercise.
The simulation is kept as real as possible, with a 'spokesperson' coming in to provide a crisis information update. Students are again challenged to pivot and provide new materials and strategies.
"That's vital because all organisations are vulnerable to crisis at some point in their lifecycle. Without question, in their careers, our students will have a serious crisis event to deal with – wherever they are employed.
"In communication, all of our subjects have a strong theoretical foundation but we make that live and breathe by applying that learning to real world environments."
Create a world worth living in
Are you ready to be the change the world needs? To dig in, lead the way and speak up? We are. Because it's not what we say that makes a difference. It's what we do. If you've ever wanted to make a difference in a career you're passionate about, you can with us.