The time has never been better to explore, progress or change your career. But have you wondered just what are the different types of graduate degrees and which one is right for you?
Whether you're looking to upskill, reboot, futureproof your career or study something you're passionate about – postgraduate study is the answer.
Investing in yourself with a postgraduate qualification will be one of the smartest moves you'll make. It'll ultimately benefit you, your family, your career and your community. And it's as easy as one, two, three!
Choose from more than 200 postgraduate courses available to study online.
Get control. Flexible study puts you in charge. Start when you're ready, study full-time or part-time, take on an extra subject or scale back your study load – it's your call!
Build your qualification. Get qualified in as little as six months or continue on to further study.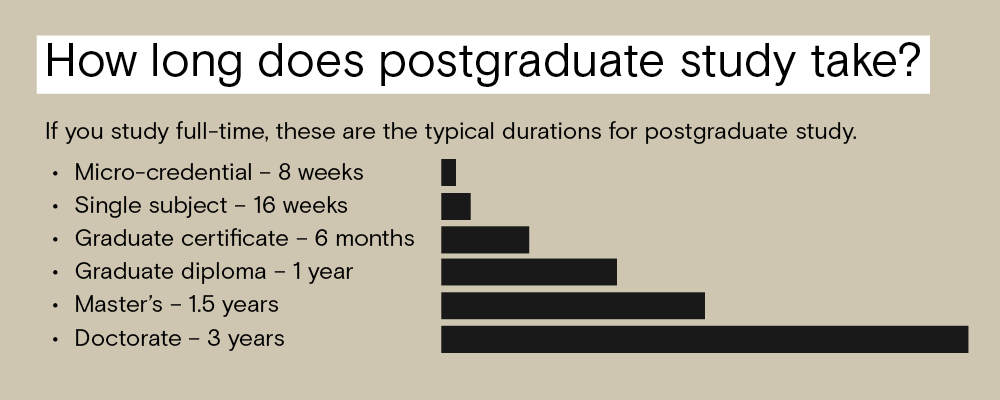 So, what are your postgraduate options (and what are the benefits)?
Well, there are four levels of postgraduate study you can choose from, depending on your career goals, previous study and experience.
A graduate certificate
Let's start at the very beginning – a very good place to start! A graduate certificate, or a grad cert for short, expands the skills and knowledge you've gained from a bachelor's degree. They're ideal if you're already working in a field, or have qualifications in that particular area, but want to take your career up a notch.
Want to change careers? A grad cert is also perfect if you want to reskill by learning something completely different and move into a new occupation. We've all heard the word 'pivot' in terms of career flexibility. You can shift and adapt to the world around you very quickly by having a grad cert under your belt.
The benefits
You can finish in just six months! Most Charles Sturt graduate certificates can be completed in half a year.
You can dip your toes into postgrad study and get a valuable qualification without committing to more lengthy study. But there's nothing stopping you from building on your qualification because a grad cert is…
A great stepping stone to a graduate diploma or master's degree.
Start and complete selected job-ready grad certs in 2021 and you could get qualified now and pay later.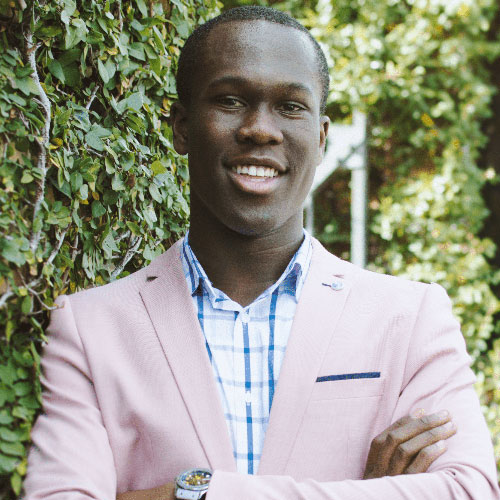 Charles Sturt student Yaw Kyei worked in higher education but wanted to reskill and pursue a career change, so he enrolled into a Graduate Certificate in Cyber Security. But before he started, Yaw did some free short courses to help him get prepped.
"I knew it would be a bit of a learning curve. So to prepare myself, I did three of the free short courses before starting the graduate certificate.
"The short courses closely align with the subjects offered in the graduate certificate or master's level courses. So you can get a taste of what a subject is like before doing it officially."
---
A graduate diploma
We like to call it a grad dip. It's another step up from your undergraduate degree or grad cert. A more specialised qualification, it is shorter to study than a master's. You can complete it in a year.
Sometimes this qualification is available to you if you don't have a bachelor's degree but have relevant work experience.
The benefits
A grad dip is often the ideal qualification to transition into another career or get your foot on the next rung of the corporate ladder. It boosts your career credentials.
More specialised than a grad cert, but shorter to complete than a master's, the grad dip is just right!
Often a grad dip is what you'll need to gain professional accreditation.
Want to go all the way? With a grad dip you're usually halfway to your master's.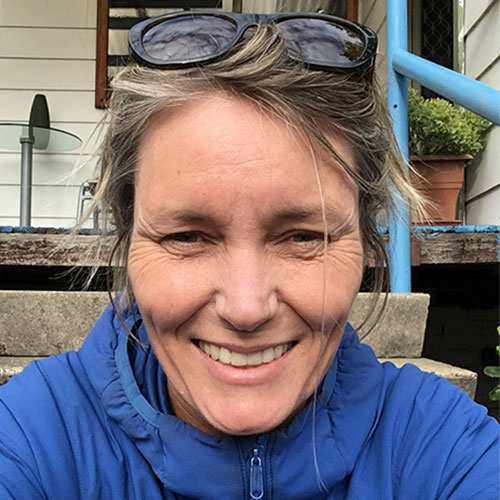 Sally Dare has been teaching for more than a decade. Though she loves what see does, Sally began to wonder if classroom teaching would continue to fulfil her as she grew older and more established in her career. So, Sally enrolled in a Graduate Diploma in Psychology, a 100 per cent online course that helped her pivot.
"When I first started to think of a different work life,
I thought, how can I apply the skill set I already have to a different career path in education? I began to reach out to people in my network, particularly school counsellors, to see what my future career might look like – and psychology seemed like a good fit."
---
What is a master's degree?
A master's degree is a specialised qualification and can lead to career advancement, and opportunities for further study (such as a doctorate/PhD).
When people consider doing a master's they have two choices; a master's by coursework or a master's by research. Most areas of study offer a master's by coursework, whereas a master's by research is a more specialised qualification. (We look into the master's by research a little further along, just keep reading!)
You can study your master's by coursework to delve into advanced critical analysis of your chosen subject and become the specialist you want to be.
The benefits
Give yourself a competitive career edge with a master's degree in around 1.5 years.
For many of our master's degrees you can choose to exit early with a graduate certificate or diploma.
Depending on your previous study and industry experience, you may be able to enrol directly into a master's degree.
It's a stepping stone to a Higher Degree by Research – often also called a PhD.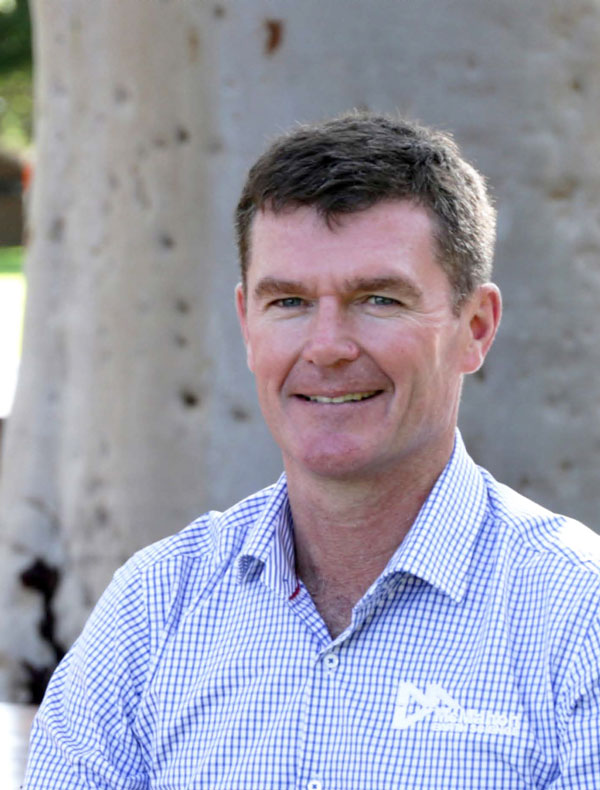 David McMahon completed a Master of Environmental Management (Water Management) to futureproof his career.
"The biggest motivating factor for me returning to postgraduate study was investing in my career. In my
line of work the more qualified you are, you certainly have more sway."
---
Higher Degree by Research
A Higher Degree by Research (HDR) includes a research master's and a Doctor of Philosophy (PhD). With these qualifications you'll change the world for the better! Add new knowledge to your area of interest through original research – make new discoveries and undertake groundbreaking work.
A Doctor of Philosophy (PhD) is your chance to establish yourself as an expert in your field given it's the highest university qualification. Completing a PhD could pave the way for a rewarding career in research or academia anywhere in the world!
Over three or four years of study you'll make an original and significant contribution to knowledge in your chosen discipline by conducting your own research and documenting your findings as a thesis or dissertation.
A master's by research includes undertaking a major research project, usually over a two-year period. You'll develop clinical research knowledge and skills to identify, investigate, manage and resolve problems in your chosen discipline. Joining our vibrant research community and having the support of renowned discipline experts will help you shape your research and make your own distinct contribution! Plus, a master's by research may also be a pathway to a PhD.
The benefits
You can apply at any time for the PhD and master's by research program. We're ready when you are!
Your research will be unique and make a unique contribution to our world.
You can explore research, academic or policy roles nationally or internationally.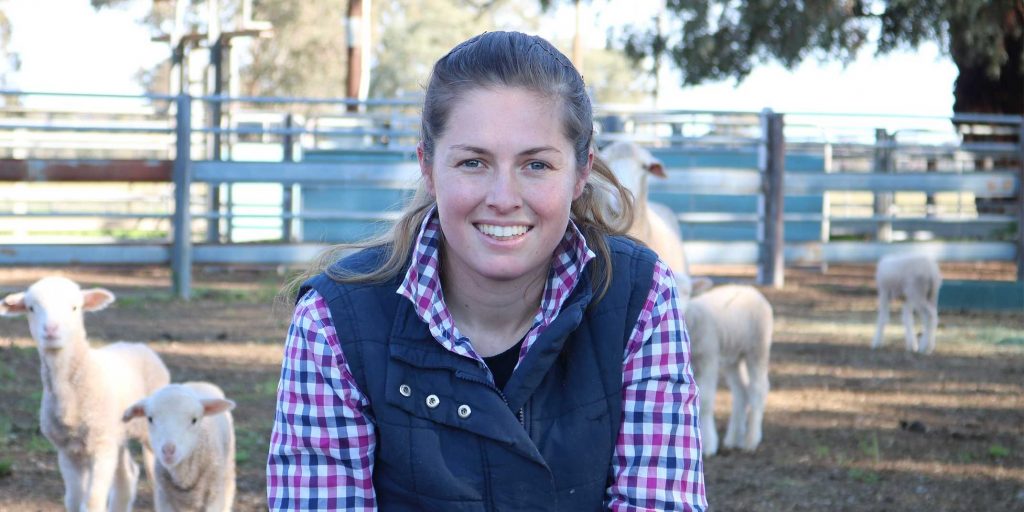 Kayla Kopp loved life on the land and wanted to make a real contribution to farming by improving the productivity and profitability of sheep production.
"Undertaking a PhD will be the best time of your life. You'll develop greater strength and more resilience. You'll need to be committed to your goals to complete a PhD. And make sure you genuinely have a passion for your topic – because you'll be knee deep in it for three to four years!"
---
Ready for your return to study?
Ready to upskill, reboot, futureproof your career or study something you're passionate about? Match your career move with a choice of more than 200 industry-accredited postgraduate online courses across 19 diverse career areas.