When's the best time to begin your career in dentistry? Guessing not at the beginning of a pandemic! But that's just what faced Charles Sturt University graduate Dr Grace Munns when she kicked off her regional dentistry career just before the COVID-19 pandemic hit.
After graduating from our Bachelor of Dental Science with Distinction and a number of awards, Grace excitedly began her regional dentistry career – at The Happy Tooth!
The first couple of weeks were 'a blur', navigating on-the-job challenges new dentists face and getting used to full-time work.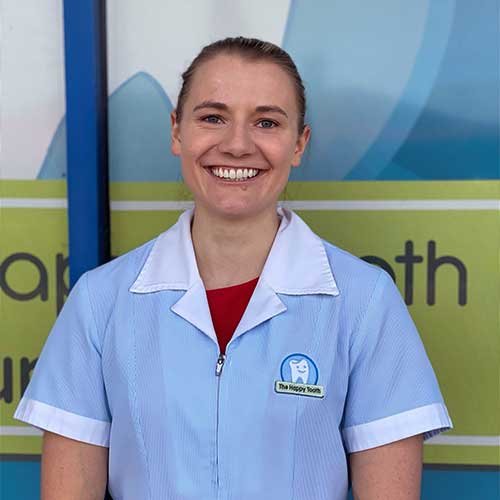 "I'm fortunate to have secured my first job at a very busy practice. When I first started, one of the most challenging things I found was the exhaustion at the end of the day. I went from seeing approximately four patients a day at university to working and seeing double or triple that at times.
"It can be overwhelming for new graduates. Treating patients with pain is very daunting. They often require more complex management and diagnosis, treatment planning and provision of treatment in a short period of time."
Diving into the deep end of a pandemic
Just as Grace got a handle on her new job, COVID-19 hit!
"Being new to the industry and being thrown into a pandemic as a frontline health professional, with certain restrictions, was stressful at times.
"Dentistry already has very strict infection control standards. However, we did have additional protective equipment and very strict screening to ensure the safety of our staff and patients.
"During the peak of the pandemic we were restricted to providing only emergency treatment with minimal generation of aerosols.
"Though I felt like I was in the deep end at the start of the pandemic, it's actually been a good thing – my confidence and autonomy as a clinician improved."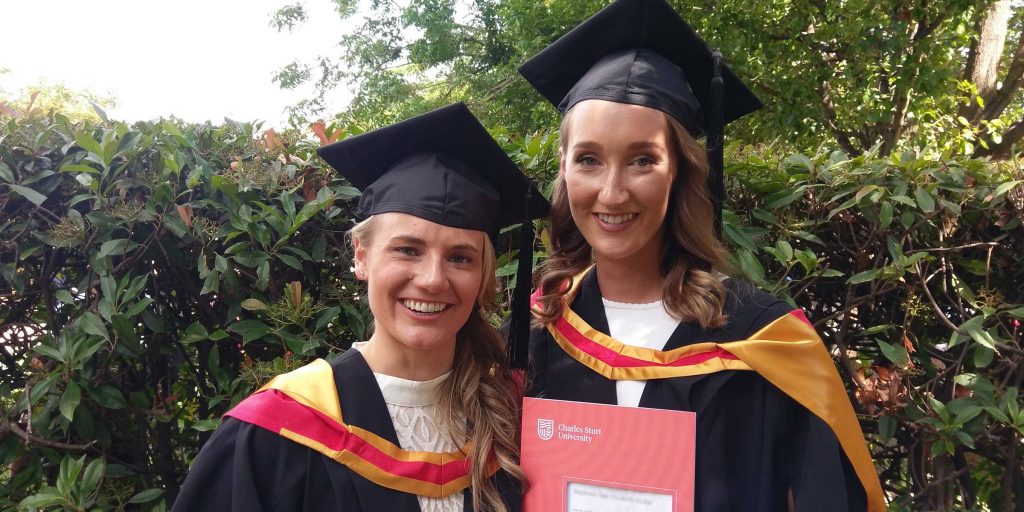 Support comes from staying connected
After studying at our Orange campus, Grace's close connections with fellow Charles Sturt grads is invaluable to her as a new dentist.
As dentists, Grace and her former classmates are helping their patients during the pandemic. As alumni, they have also helped each other by keeping in touch with tips, advice and support.
"We discuss how we all manage our new roles and patients, as well as how we manage during the pandemic. We're frontline health workers who can't really social distance in our occupation (due to the nature of our treatments). That's challenging and causes stress and anxiety.
Improving lives one smile at a time
Despite the challenges her first working year has thrown her way, Grace's patients reaffirm that she's made the right career move.
"Even doing a simple check-up on a young child helps them to have a fun experience. And that develops a positive attitude towards dentistry.
"As dentists we have a unique ability to relieve pain, improve someone's smile or help restore their ability to eat comfortably. This can impact greatly on their quality of life.
"Those things are very rewarding and reaffirm to me that I made the right decision to become a dentist."
Here's Grace's top tip for starting a career in dentistry
When you've wrapped up undergrad degree and are preparing for day one in the workforce, Grace offers an important tip.
"My advice to future dentists would be don't settle for the first job offer you get. Make sure you look into the practice. Try and spend some time observing to make sure the practice suits you and your values. Finding yourself in the wrong workplace will just add excess stress and prevent you from reaching your true potential."
Want a career in dentistry?
Make your mark on the world and change lives one smile at a time. Follow your passion for dentistry, like Grace, and see where it'll take you! Let's get to work.