So, you want to become a doctor. Great! It's a career that truly makes a difference. Now, you're likely to have a ton of questions about what it takes to have a career in medicine and how to become a doctor. Good news: we've got the answers. Here's your complete guide to your future career as a medical doctor.
Here's what we'll be exploring.
How do I get into medicine?
How long will it take to become a doctor?
Why should I study medicine in the regions?
What facilities will I learn in?
Where can a career as a doctor take me?
What makes being a doctor in regional Australia special?
How do I get into medicine?
Medicine is an exciting and rewarding career path. Getting into medicine can be challenging and you need to be prepared to put in the work. It's no surprise that studying medicine at university and the training that follows will take dedication, time and effort. With this in mind, there's plenty that you can do before you even set foot at university.
Here's a few things for you to consider.
Subject choice. One of the first ways you can give yourself the best shot at gaining entry to a medicine degree is through your Year 11 and 12 subjects. Studying subjects like mathematics and science (think biology, chemistry and physics) will work to your advantage.
Here's what Dr Lesley Foster, who leads Charles Sturt's medicine school says.
"One of the things about studying medicine (or any health profession) is there's usually lots of science in the course. While you don't have to study science in high school, if you've done a bit of biology, chemistry or physics you'll probably find it easier to step into what's required in a medicine degree."
Get involved. Another way you can prepare to become a doctor is to get involved in your community. Volunteering and taking on leadership roles at school and in the community will help you stand out when you're applying to study medicine. It will also give you something great to talk about at your course interview. Volunteering can also help you decide on an area of specialisation later on. You might find that you really enjoy working with children or you're drawn to helping older people – take this passion and turn it into your career.
Take the UCAT. The University Clinical Aptitude Test (UCAT) will be the first formal step you take when starting the journey to becoming a doctor. Passing the UCAT and your interview in the year you intend to apply for your course will give you the opportunity to apply for a place in a medical degree.
You may also be asking. What ATAR do I need to get into medicine? Well, getting into a medicine degree is competitive. You'll usually need an ATAR score in the 90s to gain entry, in combination with a number of other admission requirements. For instance, an ATAR of 91.5 for rural entry or 95.5 for non-rural entry is required for entry for Charles Sturt's medicine degree. It may seem like a challenge to get the ATAR you need to study medicine, but if you apply yourself to your studies and give it your best shot, you just might surprise yourself. You've got this! What's more, there are also likely to be admission pathway options – for those living in rural areas or for First Nations students, for example – that can help you get there.
How long will it take to become a doctor?
Now, if you want to explore a career as a medical doctor the first thing you need to be sure of is that you're in it for the long haul. It can take between nine to over fourteen years to become a doctor, depending on the specific career path you take.
Here's the most direct way you can become a doctor straight from high school.
Firstly, you'll complete a five or six-year undergraduate medical degree. Alternatively, you can complete an undergraduate degree followed by a four-year postgraduate medical degree.
You'll graduate as a doctor with provisional registration. Then, you'll undertake a one-year paid internship in a hospital and undertake rotations through different specialties.
Then, you'll continue working as a Resident Medical Officer in hospital as you apply to join a specialist training program.
Finally, you'll be Fellowed as a specialist doctor. You'll then continue to work in your chosen specialty and maintain your Continuing Professional Development to maintain your skills.
Why should I study medicine in rural regions?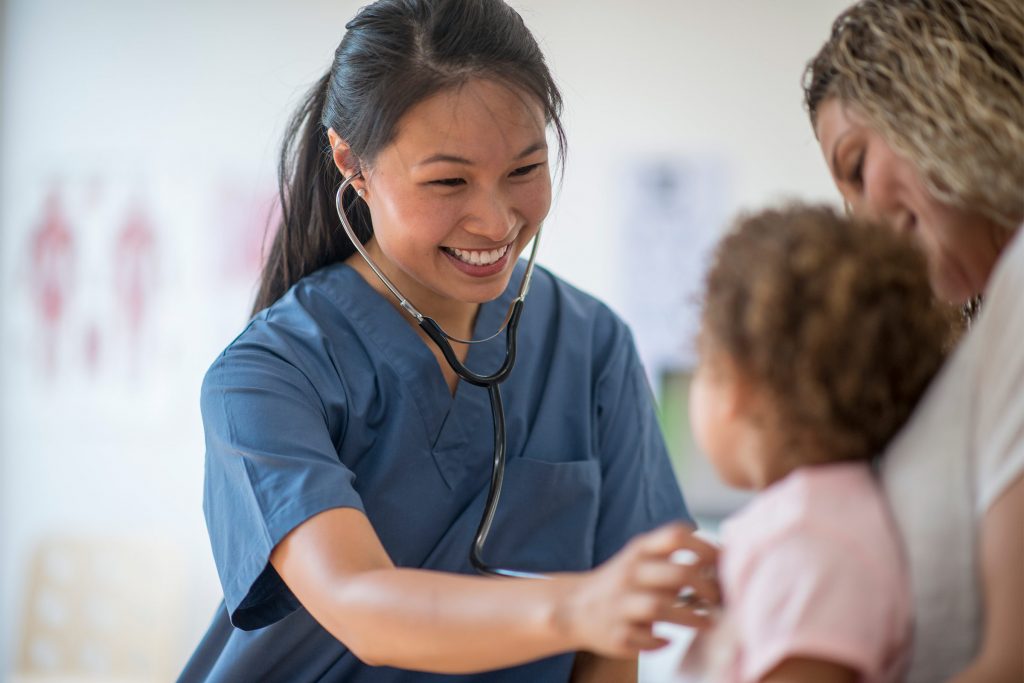 Being a doctor is all about helping people and communities. And that contribution to communities is especially important in rural and regional areas of Australia. Why? Well, these are the locations where health and medical services are in the shortest supply. So studying medicine in the regions means you are helping address this shortage, and ensuring every Australian gets the health services they deserve.
What's more, studying and working in the regions presents opportunities that are not available elsewhere. For instance, in big cities, where there are a lot of medical practitioners, there is pressure to find a niche. In regional areas you may well be the only doctor that your patients have access to. That means you need to assist whoever walks through your door. You'll get to diagnose and treat a wide range of symptoms, diseases and illnesses. In the regions, you'll gain a diverse range of clinical skills and experiences.
Explore more about what makes studying medicine in the regions special.
Did you know? Charles Sturt has dedicated scholarships for people studying medicine in the regions – to help make reaching your goals even more achievable.
What facilities will I learn in?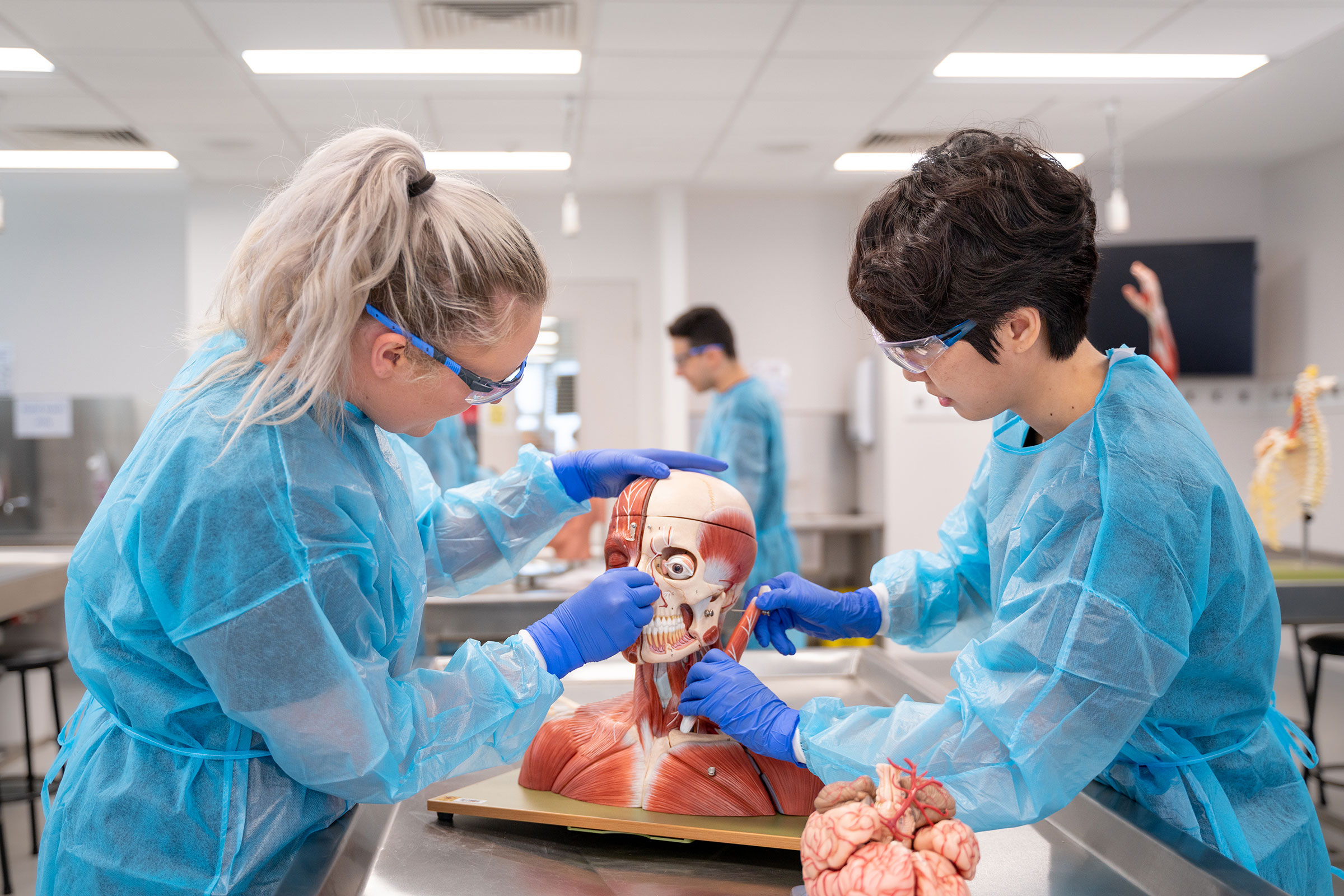 So, you want to learn hands-on from the start? When you study with us, you'll do just that in our state-of-the-art facilities.
Get plenty of hands-on experience in our brand new academic hub, clinical skills learning centre and research centre located on campus and opposite Orange Hospital. You'll be well prepared for your future in medicine when you get hands-on in our purpose-built facilities.
For example, you'll get to put theory into practice in a simulation hospital ward under the guidance of our expert academics including Damien Limberger, Associate Head of School, School of Rural Medicine.
"The clinical learning centre includes a hospital simulation area that consists of two four-bedded patient rooms, scrub room, nurses station and is fitted out with equipment to replicate a real hospital ward. The university has an extensive range of the latest simulation equipment that can provide high fidelity simulated learning and realistic part task trainers for procedural skills training."
Learn more about our medicine facilities and hands-on learning in medicine from Damien.
Where can a career as a doctor take me?
Get set to go wherever your heart desires. When you become a doctor, your career can take you to all corners of Australia and right throughout the world. You'll have options to work in a range of regional, remote and metropolitan settings.
You can also take your career in any number of directions when it comes to specialisation. When you think about your future career as a doctor, what do you see? Will you become a surgeon, paediatrician, general practitioner, radiologist, emergency physician, or a future Chief Medical Officer? The sky's the limit and there are opportunities that cater to your passion in the medical field.
If you want to pursue a specialist career in medicine, you'll need to undertake further study at a specialist medical college following completion of your medicine degree.
Here's just a few of the many areas of specialisation for you to consider.
Allergy and immunology
Anaesthetics
Dermatology
Emergency medicine
General practice
Obstetrics and gynaecology
Medical genetics
Neurology
Paediatrics
Pathology
Psychiatry
Radiology oncology
Rehabilitation medicine
Surgery
Urology
Plus, besides the rewards of helping individuals and communities, doctors have a good earning potential too. The annual hospital staff specialist salary for a fully-qualified specialist doctor starts at approximately $170,000.
What makes being a doctor in regional Australia special?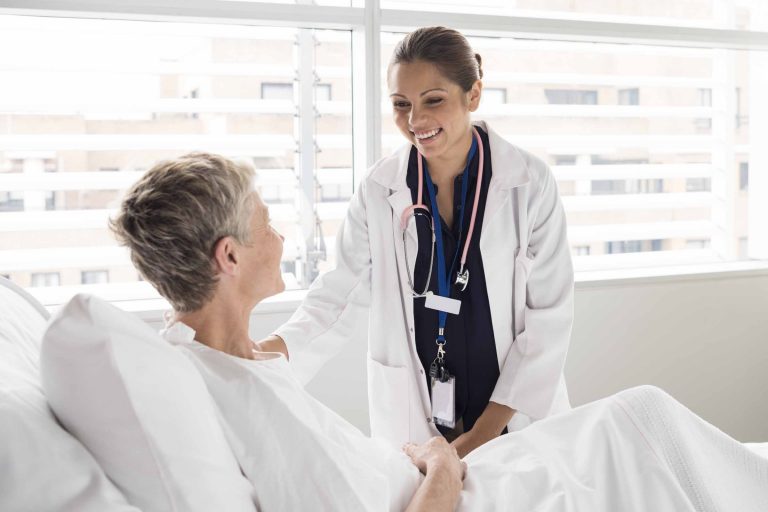 One of the most rewarding areas you could work is in rural medicine. As a rural doctor, you'll have a broad scope of knowledge to treat, diagnose and care for patients from a wide variety of backgrounds. Just ask Dr Sandra Mendel, who is one of those rural doctors that's making a difference in her community.
"The best part of my job is that I can make a difference in someone's life. It might only be a small snapshot of five minutes a day, but I can make a difference. I can help them to, for instance, navigate the health system to get the best outcome for them.
"I've developed some lovely friendships with my patients over the last 20 years. I've been part of delivering some of their children, and then looked after their mums or dads when they have passed away. That's a really special thing."
Read more about the joys of working as a rural doctor.
What skills will make me a good doctor?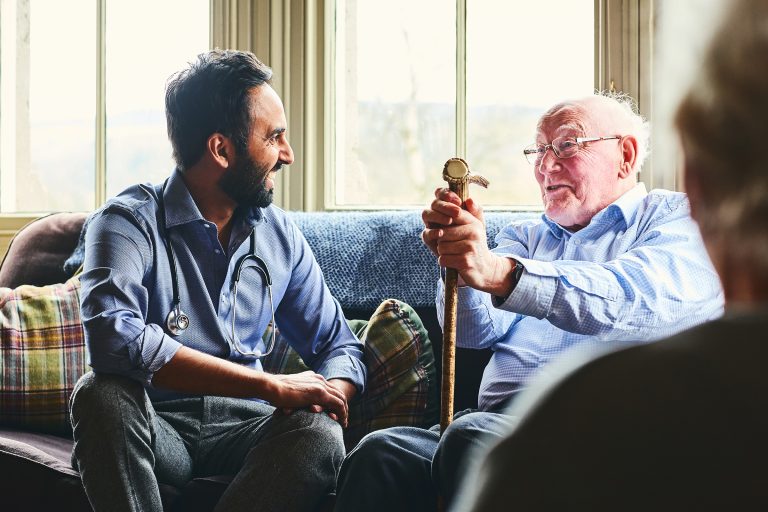 Now, when it comes to being a good doctor, we all know that a deep repository of knowledge and technical skills are a must. But, they are not the only things that make someone a good doctor.
You could call them soft skills. You could call them employability skills. But whatever they are named, they are the extra skills that augment your medical knowledge and make you a great doctor.
For instance, you might have heard the term 'a good bedside manner' in reference to doctors. It refers to a way of interacting and communicating with patients that gives patients comfort and trust. It also means they get the information they need to understand their condition and treatment options. Doctors routinely work as part of healthcare teams with other allied health professionals. Having teamwork and leadership skills, together with good communication skills are essential.
In a lot of ways, the soft skills that make someone a good doctor are about building connections. Connections with patients. With other medical professionals. And with communities.
Read more about what makes a good doctor.