How would you like a career where you play a crucial role in helping people recover from illness and live healthier lives? Radiographers are at the heart of Australian healthcare. They assist doctors to diagnose patients and so determine the best way to treat their condition. It's a role that is collaborative, people-focused, technical and very rewarding. But how exactly do you become a radiographer in Australia? Glad you asked; let's go through it. We'll take a look at:
What does a radiographer do?
How do you become a radiographer?
How long does it take to become a radiographer?
What skills does a radiographer need?
How much can I earn?
Next steps
What does a radiographer do?
Working as a radiographer you'll produce medical images to enable medical staff to diagnose conditions inside the body. You'll use a large range of imaging technologies, including general X-rays, computed tomography (CT) scans, Magnetic Resonance Imaging (MRI), angiography and mammography.
These techniques have different uses, depending on the patient needs. For example, MRI scans are used to look at body tissues, while CT scans take cross-section images of a part of the body.
You will determine the appropriate procedure based on requests from doctors and explain the steps to patients. You'll make sure the procedures are safe, correctly performed and the results are recorded.
How do you become a radiographer?
There are two steps to becoming a qualified radiographer in Australia.
Gain a degree
Register to practise
The first step in a career as a radiographer is to complete a degree like Charles Sturt's Bachelor of Medical Radiation Science. This course has a dedicated diagnostic radiation specialisation, so you can tailor your degree to becoming a radiographer.
You can choose to study in Port Macquarie or Wagga Wagga. Either way, central to your learning is practical experience. On campus, you'll do simulated activities with the same imaging equipment they use in real healthcare settings. What's more, as you progress through your course, you have opportunities to put your learning into action with real patients on work placements.
It's this aspect that recent graduate Prabhjot Kamboj really found useful.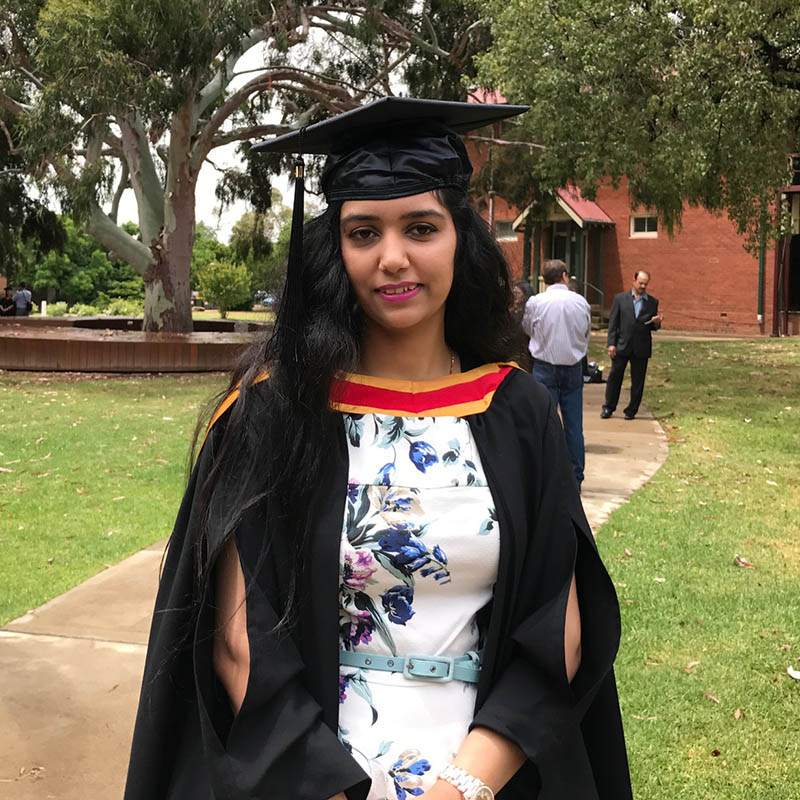 "The best part about studying at Charles Sturt was the workplace learning. You get to see what the workplace is like while you're still learning. As a result, you know what you will be capable of once you graduate and also what you want to do."
You'll also be learning at a uni where people are pushing the boundaries of knowledge in radiography. People like Dr Xiaoming Zheng, who is a senior lecturer in medical radiation science at Charles Sturt University. He is also the man who patented a formula to guide the dose of radiation used in X-ray computed tomography (otherwise known as a CT scan). This effectively means patients will receive a drastically reduced radiation dose – and so risk of cancer – than current imaging delivers.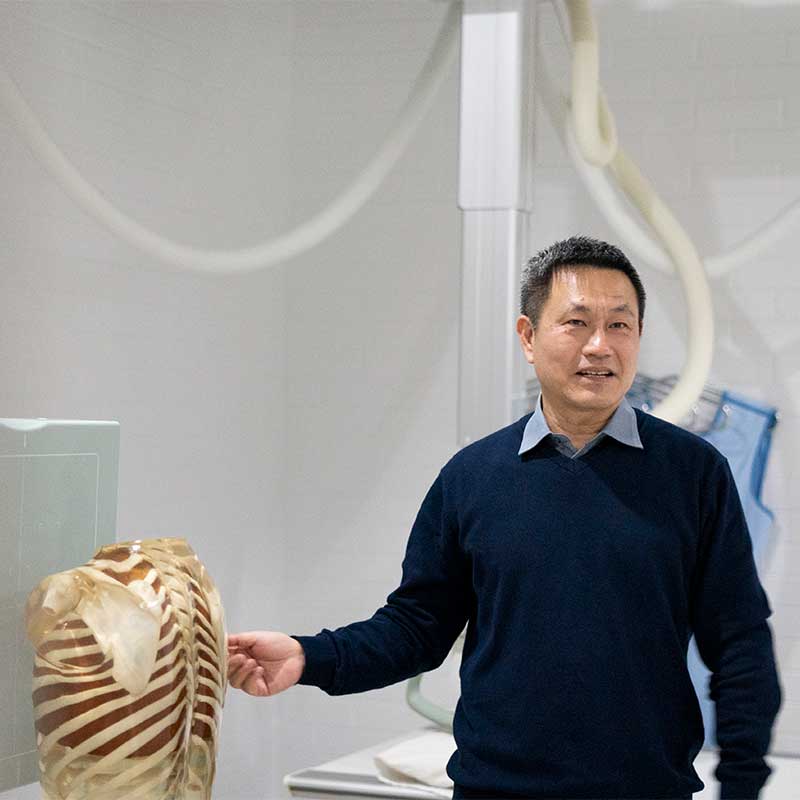 "The mathematical equation was completely different from any other. We developed each patient's personalised exposure prescription. As a result, we found no difference in image quality between diagnostic images obtained using our method and those obtained using standard protocols [with higher radiation doses]. And the equation turns out to be very accurate. It shows that radiation doses can drastically be reduced from current levels. In turn, it will drastically the reduce cancer risk for patients who undergo X-ray imaging."
Once you graduate, you just need to register as a medical imaging professional before you take on your first job. You register with the Medical Radiation Practice Board of Australia.
How long does it take to become a radiographer?
A bachelor's degree in medical radiation science takes four years to complete. That's if you study full-time. Choose the part-time option and you get it done in eight years. However, you may be able to study part-time and work part-time to gain experience.
What skills does a radiographer need?
As you'd expect, a radiographer needs a lot of technical skills to provide medical images accurately and safely. You'll learn these skills in your degree. Things like:
The physics of medical imaging
Pharmacology
Human anatomy
Imaging techniques
Radiation protection
The more personal attributes that help make you a top radiography professional are things like collaboration, as you'll work closely with other healthcare providers, communication to help patients understand procedures and address their concerns, and attention to detail to ensure safe procedures and consistent results.
What can I earn?
The latest government figures put the average weekly wage for a medical imaging professional (which includes radiographers) working in Australia at $2,354. So that works out at around $122,000 per year. However, it is worth bearing in mind that that figure considers all medical imaging workers, from those who have just started their career to those who have lots of experience and specialised skills. So, you probably won't be on that much straight out of uni. But you could reasonably expect to earn north of $60,000 in your first job after you graduate.
What's more, the government predicts very strong future demand for radiographers, so you'll have lots of opportunities to grow and develop your career, in whichever location or direction you choose.
Next steps
Now, you don't have to do particular subjects in high school to apply for a Bachelor of Medical Radiation Science. However, you're going to put yourself in the best position to succeed if you select at least some science subjects for your HSC or VCE subjects. They'll give you a great foundation of knowledge to build on in your medical radiation. Besides, if you're considering a career as a radiographer, you're probably pretty into science anyway, right?
Work hard in high school. You're going to be looking for an ATAR of at least 65 (although this can change from year to year). That does, however, include any adjustments to your selection rank. So, for instance, if you're completing high school in a rural area, your selection rank gets bumped up by five points.
To chat through your path to a career as a radiographer, just reach out to our university advisers. They are here to answer any questions. And they can give you advice to make the best decision for your career goals.

Bachelor of Medical Radiation Science CRICOS code: 071461E