Some of the highest-paid graduates in Australia are those who work in the tech industry. When you consider the success and growth of companies like Amazon, Atlassian and Canva, this hardly comes as a surprise. With software engineers typically earning an eye-watering average of $115k per year, it has never been a better time to be a job hunter in the industry.
Not only do these tech companies have attractive salary packages, but they also can include additional benefits. Think stock options, end-of-year bonuses, gym memberships, in-house baristas, catered lunches and more.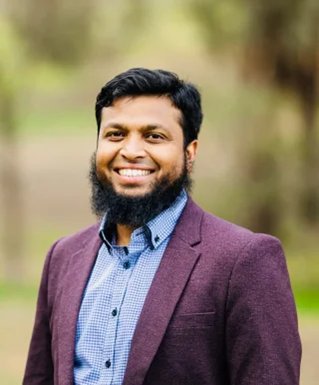 Technology is all around us – from Uber Eats to Spotify to Tap and Go payment software. The tech industry is all about creating new things, improving things that exist, or addressing issues or problems. In essence, the technology industry is all about invention and innovation.
So, with the technology industry having so much to offer, you might be wondering how you can further your career to become a software engineer.
We spoke with Charles Sturt's Senior Lecturer in Computer Science Dr Ashad Kabir. He shed some light on what it takes to become a software engineer and what steps it would take to get there. Let's go through it.
What does a software engineer do?
"Software engineers are the people who design, develop, and deploy software. Most engineers specialise in a certain area and could be responsible for anything from building apps and platforms to ensuring the end experience is as good as possible for the user.
"Software engineers focus on the software and its lifecycle. They work on design implementation, programming, testing, and providing service on the software they create."
There are many different types of software engineering. You could be a video game designer, a mobile developer, a graphics editor, or a person who focuses on user interface design (known as a front-end engineer) to name a few.
"It's all about innovative ideas. Having a sense of innovation, understanding of design and user experience, coding, and managing software systems is crucial. It is all about how to reflect knowledge, creativity and innovation into that to design, and how to implement solutions."
How do you become a software engineer?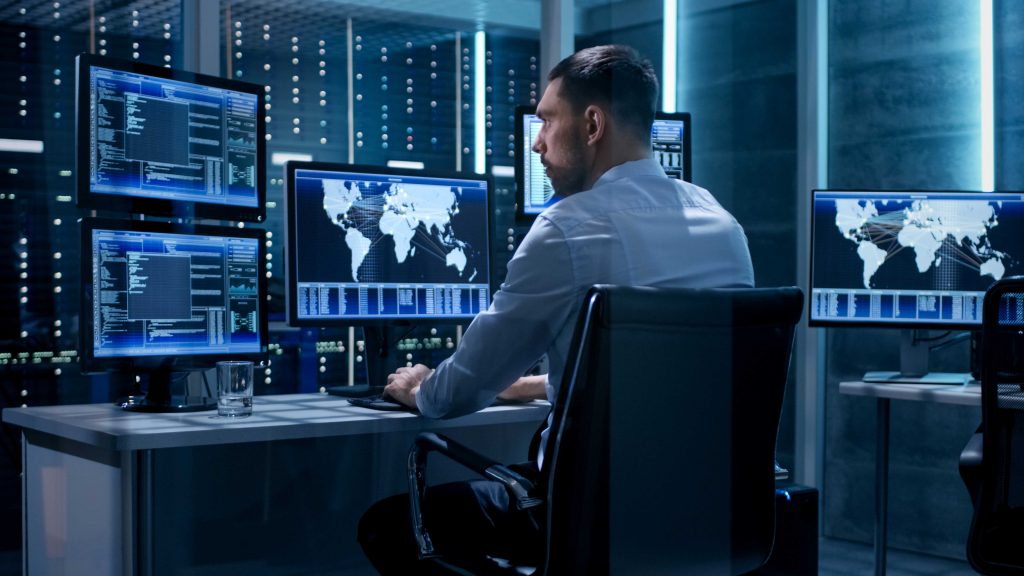 A degree like the Bachelor of Computer Science from Charles Sturt University is the first step in your career as a software engineer. It is accredited by the Australian Computer Society, so you'll graduate with the knowledge and skill you will need. The degree promotes technical mastery and practical skills that will put you at the top of the employment list. It has an excellent national reputation, with a research profile that is ranked at world level according to the Excellence in Research for Australia evaluation. You can learn on-campus or online, meaning you can study the way that suits you best.
Alternatively, you might be already working in the industry and be wanting to move into software engineering. You might even want a career change entirely. To build further on your knowledge, you can undertake postgraduate study.
Charles Sturt's Master of Information Technology (with specialisations) allows you to choose from a range of specialisations (such as programming, which is imperative for software engineers) to advance your career. Alternatively, a Graduate Diploma of Information Technology might be right for you. It is a great option if you are seeking a shorter postgraduate program. Or are looking to enter the Master of Information Technology based on work experience in the industry. With both options delivered online, you can further your career around your current work and lifestyle commitments.
How long does it take to qualify as a software engineer?
Studying a Bachelor of Computer Science takes three years of full-time study. You can also choose to study part-time, which typically takes twice the length of time.

A Master of Information Technology takes one and a half to two years full-time (or double the amount if undertaken part-time) to complete. A Graduate Diploma of Information Technology takes one year full-time or two years part-time to complete.
The option of part-time study allows you to work around your current job and lifestyle commitments.
How much can I earn?
The latest government figures put the average weekly wage for a software engineer working in Australia at around $2,000. This puts the average yearly salary at around $104,000. This figure is an average, so it considers those who are just starting their careers alongside the experts in the industry. For an average graduate salary, you would be looking at earning around $74,000 per year.
What's more, the government predicts very strong future growth in the industry. Dr Ashad Kabir agrees with this prediction.
Step into the future with information technology
Now that you're aware of some of your study options, take the next step! Find the information technology and computing course that's right for you and begin the journey towards innovation today.

Master of Information Technology (with specialisations) CRICOS code: 074616M