Some people struggle to get the most out of their day-to-day life. That could be due to age, injury, or a disability. Occupational therapists work to ensure people can live their best life. From helping people with daily activities such as bathing and preparing food, to promoting involvement in the workplace, school, leisure and community groups, occupational therapy helps promote independence, wellbeing and health for individuals. So it's the ideal career if you want to work with people, help people, and make a difference. But how exactly do you become an occupational therapist in Australia? Let's go through it. In this post we'll cover:
What does an occupational therapist do?
How do you become an occupational therapist?
How long does it take to become an occupational therapist?
What skills does an occupational therapist need?
How much can I earn as an occupational therapist?
Next steps
What does an occupational therapist do?
The day-to-day professional life of an occupational therapist is varied, dynamic and involves meeting lots of people. It's this diversity that Karen Hayes, who is a lecturer in occupational therapy at Charles Sturt University, loves so much.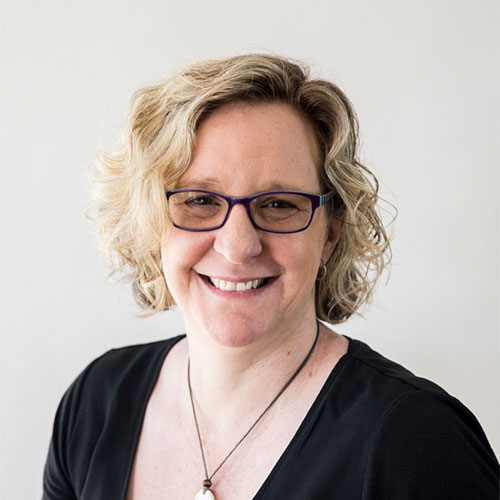 "Occupational therapy is all about 'doing'. Doing the everyday things that bring meaning to your life, keep you healthy, and allow you to achieve your goals. So occupational therapists work everywhere that people are doing things.
"My career has been diverse. I have worked with children to improve handwriting, with people who have had a stroke to learn to shower, with people who use a wheelchair for mobility. I've also worked with builders to design ramps and kitchens so people can safely get into their house and cook a meal. I have worked with local council to improve access for people with disabilities around the city.
"I have been privileged to work with so many interesting people – from children right through to older people, one-to-one and in groups. I've been welcomed into people's homes, workplaces, and lives to offer practical, hands-on problem solving that really makes a difference."
You'll conduct tests and assessments with people to determine their challenges and identify solutions. You will create personalised therapeutic programs to help people – which could include everything from improving movement to increasing social involvement. Collaboration is key, not only with your clients, but also with a range of other health services to ensure the best, integrated care. You'll monitor how people are progressing and adjust their programs accordingly. And you'll liaise with people's employers, family and carers.
Additional tasks may include assessing people for insurance or legal matters, reviewing workplace wellbeing, and running health and wellbeing workshops for businesses and community organisations.
How do you become an occupational therapist?
To become an occupational therapist there are two key steps:
Attain a degree.
Get registered.
A degree like the Bachelor of Occupational Therapy from Charles Sturt University is the first step in your career helping people as an occupational therapist. It's accredited by the Occupational Therapy Council and is approved by the Occupational Therapy Board of Australia, so you know you're getting the knowledge and skills you need.
Central to your occupational therapy training during your course, is practical, hands-on learning. You'll get to put theory into practice, become familiar with the equipment used in real workplaces, and treat patients. That's why in your bachelor's you'll undertake work placements with occupational therapy organisations. And you'll spend a lot of your time in facilities on campus that are designed to simulate clinical environments found in real workplaces, including clinics, hospital wards, rehabilitation gym, movement laboratory, and skills laboratories.
You can choose to study your course on campus at either Albury-Wodonga or Port Macquarie. Both locations are slap bang in the middle of extensive regional health hubs, so you'll build a professional network as you study. And, you also get some flexibility, with some subjects in the course available to study online, so you can get the best of both worlds.
To practice as an occupational therapist in Australia you will then need to register with the Occupational Therapy Board of Australia once you graduate.
How long does it take to qualify as an occupational therapist?
Studying a Bachelor of Occupational Therapy takes four years. That's if you study full-time. Which means attending uni for two out of the three study sessions each year. You can, of course, always choose to study part-time (and, for instance, work a job, volunteer or do an internship the rest of the time to gain experience). In that case, you're looking at eight years.
What skills does an occupational therapist need?
You can categorise occupational therapy skills into two kinds: technical skills and soft skills. The former are the healthcare and clinical skills you'll learn during your degree. These include things like:
Anatomy – how the human body functions
Neuroscience – how the nervous system works
Social factors – how environment and culture can affect health
Rehabilitation – how to deliver appropriate recovery programs
Indigenous health – the specific factors impacting upon First Nations people's health and wellbeing
Immunity – how cells and the immune system function
Soft skills are the ones that complement your technical skills and make you a top all-round occupational therapy professional. These include:
Communication
Empathy
Patience
Problem-solving
Working with individuals and groups
How much can I earn?
The latest government figures put the average weekly wage for an occupational therapist working in Australia at $1,569. That works out at around $81,000 per year. Now, that's the average across all occupational therapy professionals, from those who have just started their career to those who have lots of experience. And it is generally the case that your salary rises as you gain more experience in your career. However, you could reasonably expect to earn north of $60,000 in your first job after you graduate.
What's more, the government predicts that occupational therapy is going to be one of the jobs that will be in demand in the future. Which means lots of opportunities to grow and develop your career across much of the country.
Next steps
While you don't have to do particular subjects in high school to apply for a Bachelor of Occupational Therapy, you're going to put yourself in the best position to succeed if you select at least some science subjects for your HSC or VCE. They'll give you a great foundation of knowledge to build on in your physiotherapy degree.
Work hard in high school. You're going to be looking for an ATAR of at least 70 (although this can change from year to year). Doing some volunteering with an organisation could also give you some hands-on experience before you start your degree. Look into working at a summer camp for people with a disability or a nursery for children with learning challenges.
And, if you want some more guidance on how to become an occupational therapist, just reach out.

Bachelor of Occupational Therapy CRICOS number: 016828B