Wondering how to get a promotion? Karan Kapoor always had big plans for his future, though not even he thought they'd lead him to one of the Big Four global accounting and consulting firms. But that's exactly what happened after he got promoted through study with a Bachelor of Accounting with Charles Sturt University.
At home in India, Karan was researching international study options – the first and most valuable step is his career plan. There were three unis on Karan's radar, but it was Charles Sturt that captured his interest.
"I was doing quite a lot of research online, looking for the uni that was the right fit for me. I had a picture of what my university should look like and when I stumbled across Wagga Wagga campus, it felt like a fit.
"The vibe was positive, and the campus was huge and I read many experiences of Charles Sturt students. All that made me feel a strong sense of belonging and I knew, I had to get in here."
Soon after arriving in Australia, Karan began studying his Bachelor of Accounting, though it wasn't at Wagga Wagga. When he visited Charles Sturt's Melbourne Study Centre, Karan realised the 'vibe' of the campus actually applied to the entire university. Located in the heart of Melbourne, the study centre offered a great learning environment – with a long list of benefits. The beach, the culture, the sport, the food and the locals.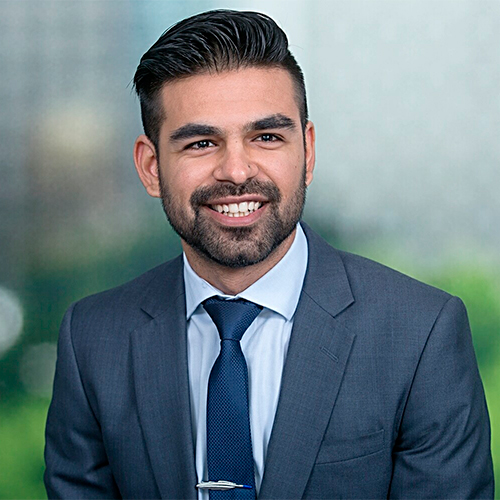 "From day one at Charles Sturt I said to myself 'I know this place' and since then I made it my home. It was never hard to go to uni, I enjoyed the journey."
Karan Kapoor
"I was good with numbers and loved the black and white nature of them. The answers were either right or wrong. There's nothing subjective when it comes to numbers."
Karan's big break at one of the Big Four
Diving into uni life, Karan joined the Student Representative Council and became a PASS (Peer Assisted Study Sessions) Leader. He was keen to get the most out of his classes and found the Charles Sturt lecturers to be his greatest supporters.
"I attended each of my classes with a genuine interest to learn and got positive responses from my lecturers. Throughout my time at Charles Sturt, I created a special bond with them and would never feel shy reaching out to them if required. Without a doubt, they played a very important role in shaping up my career what it is today and that's another reason, I am still in touch with some of them."
He worked his way through uni with the usual casual jobs – McDonald's and Woolies. Soon after he graduated he got his big break – scoring a coveted role with Deloitte Australia – thanks to his talent and one of his Charles Sturt lecturers.
Deloitte is part of the Big Four – the four largest professional services networks in the world. The Australian arm of this multinational has revenue in the billions, staff in the thousands and opportunities aplenty for those who strive to create a world worth living in (or in Deloitte's words "the intent to make a meaningful difference").
"I call myself extremely lucky. I received an email from Deloitte asking me if I'd be interested in a position with them, but I didn't respond because I thought it was a scam."
Luckily for Karan, he had a rethink a few days later and replied.
"It turned out that it was from my audit lecturer at Charles Sturt, who had taught me two or three years back and now worked at Deloitte. So the conversation started and, following the interview process, I was hired as an analyst."
Get the job and get promoted
With the foundation of his Charles Sturt learning and his on-the-job experience at Deloitte it was only two years later that Karan moved up the corporate ladder to become a specialist in Australian Financial Service Licence audits. Three months in and another opportunity came his way, this time with IOOF – a provider of financial advice, products and services and an Australian Stock Exchange Top 200 company.
"I was asked to work for IOOF on secondment from Deloitte. I branched out and the work I do there is related to risk and compliance. In the wake of the Royal Commission into Misconduct in the Banking, Superannuation and Financial Services Industry, my new role presents huge opportunities. The focus is certainly on financial compliance in Australia and across the world at the moment. Most financial services companies are trying to get that right, and fix the processes that have been broken in this space.
"IOOF is a big brand and this experience will open a lot of doors for me in the future."
How are you going to change the game?
When you graduate from Charles Sturt University, you're job-ready. You'll feel it, and employers know it. You'll be brilliantly positioned to make your mark in your career – just like Karan. After all, we're the number one uni in Australia for grads getting jobs.
Ready to skill up and get promoted? Let's get to work!