Is an MBA worth it in Australia? If you're considering investing your time and money in pursuing a Master of Business Administration, chances are you've already asked yourself this question.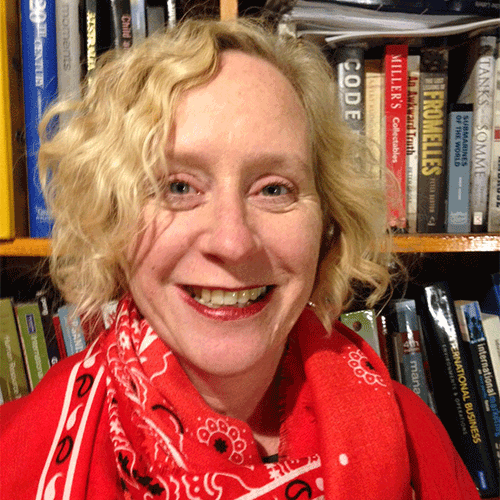 Katherine Attree, course director for Charles Sturt University's Master of Business Administration (with specialisations) believes an MBA is definitely worth it. However, don't just take Kath's word for it – alumnus Nicole Mahara and current student Leanne Hamilton share the benefits of studying an MBA from their perspectives. But first, let's hear from Kath.
Why you should get an MBA
"An MBA is a well-regarded qualification in industry. Industry respects the MBA brand and sees this qualification as being valuable for senior leadership.
"If you have specialist knowledge in your discipline and you're looking to improve your knowledge and skills across general business leadership and management – you'll find an MBA very valuable. Both in terms of what you will learn and the benefit to your career and future earnings.
"That's because doing an MBA will help you to think strategically about your workplace and its practices. It will encourage you to ask the questions 'Why?' and 'How?': Why are we doing this? Is there a better way of doing it? How am I leading? How am I managing people – is there a better way for me to do that?
"An MBA gives you the ability to examine yourself, your organisation and the people within it through a new lens. To look at the theory, to look at what's best practice and to think: Is there something I can bring into my organisation to improve my effectiveness as a leader?"
What you'll learn in an MBA
"Because an MBA is a general business degree, you'll graduate with knowledge across a range of business disciplines – like management, marketing, finance and strategy.
"At Charles Sturt, we don't make students repeat knowledge they already have. We'd rather give them the opportunity to plug the gaps in their knowledge. That's why we have only four core subjects, whereas a lot of MBAs will have six or eight.
"So, if you're from a finance and banking background, you can choose subjects like HR and leadership. If you're from an HR background, but you need to improve your financial understanding, you can take finance and economic subjects.
"All our MBA subjects aim to situate learning in the real world. For assessment tasks we generally ask students to choose a current organisational issue. They then use the theory and practice they're learning in the subject to examine the issue and put together recommendations on how they might tackle it."
So, an MBA isn't just for people in business?
"Not at all!
"Because an MBA is a generalist management degree, it attracts a lot of people from non-business disciplines. Scientists, teachers, lawyers, senior police, clinicians, directors of aged-care facilities – people who have moved up in their organisations to leadership roles.
"Recently at Charles Sturt we have noticed an increase in health sector employees enrolling in our MBA program. Other graduates from our program include a principal of a multi-campus high school and an inspector of police. Both these individuals chose to pursue an MBA rather than study in their professional discipline areas.
"The police inspector said studying the MBA had made him realise how closely aligned the public sector now is with the private sector model. And how critically important skills in staff management and motivation, leadership, change management and project management are across many organisations."
Benefits of a flexible, online MBA
"Students often think they need to complete their MBA in one or two years. I always emphasise that studying a degree is a journey – you learn, develop and grow as you travel along that journey.
You don't suddenly become more employable or more competent on the day you finish your degree. The acquisition of skills, knowledge, competencies and capability is a process that happens over the duration of your study.
"Sometimes illness is a factor in the journey. At other times you might need to rebalance the work-life-family equation. At Charles Sturt, you can take either one or two subjects per session. And because we generally record our online classes, people can fit the study in with their schedule.
"Also, some people exit after four subjects with a graduate certificate. They have a break for a year or two and then come back. Generally, the first qualification will provide you with credits into the next qualification, so you're not disadvantaged if you have a break. This allows you to tailor your study more flexibly around your workplace needs and career goals. You can change directions with your study if you need to or want to."
Why an MBA is worth it: case studies
Nicole Mahara – aged care management
Nicole Mahara is Director Care Services at Whiddon, a 112-bed aged-care facility in Bathurst. With a Bachelor of Nursing and Master in Gerontology from Charles Sturt under her belt, Nicole enrolled in – and has now completed – our MBA program.
"Every single subject I did was pertinent for middle management, from finance to marketing to HR. My study has been beneficial for both me personally and my employer.
I'm definitely producing better quality work and am more effective in my role as a manager in aged care as a result of my studies.
"For anyone who wants to move from being a registered nurse to management, I would recommend it. Studying the MBA helps with your current work but also develops skills for a variety of speciality areas.
"You put in a lot of effort and it is time consuming, but you grow and learn and gain confidence. It's not just a bit of paper. I balanced kids, full-time work, regular martial arts training and Toastmasters. You make time for what you want to achieve."
Leanne Hamilton – paramedicine
Leanne Hamilton is a current MBA student. She's a paramedic with St John Ambulance in Western Australia and is also a qualified teacher.
"Right from the start I was encouraged to examine my own organisation in relation to my studies. I have gained greater understanding of processes and rationale surrounding decisions that are made by upper management. Often it is hard for individuals to look beyond their own space and recognise why some decisions are made. I have identified my own strengths and weakness and my communication with others has improved greatly.
"Authenticity is important to me. I understand that sometimes people find it difficult to believe that management can be authentic and have others' best interest at heart while maintaining the strategic goals of the organisation. This is something I aspire to change.
I am certainly more confident and assertive than I was before I began, both personally and professionally. The MBA has broadened my perspective and I believe it has made me a better person."
So, is an MBA worth it? Definitely!
An MBA is worth it! So, ready to start your journey? Build your skills as a professional with Charles Sturt's Master of Business Administration (with specialisations). It's an investment in yourself that will pay dividends!