You're interested in studying an online course? Great. It's the perfect way to fit study around your other commitments. And it's going to put you in a great position – whether you're looking to get into the workforce for the first time, gain a promotion or change careers.
But how does studying online work?
Well, we've got the lowdown for you – from both sides of the screen. We spoke to a Charles Sturt academic who teaches online courses every day. And to a couple of current students learning online with us.
Let's dive in.
Online courses are unique learning experiences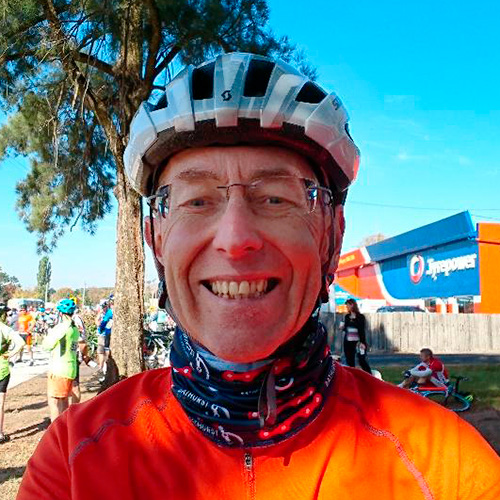 Associate Professor David Smith is Head of the School of Education. And he's been teaching online courses for a long time now (just like Charles Sturt University – we are Australia's most experienced online uni, you know).

He explains that studying online courses provides a learning experience that is engaging in a different way to on-campus studies. It's because we utilise all the flexibility online affords to create the best possible learning experience – digitally.

"We ask ourselves what online students will need to facilitate their learning and then we provide a range of resources.
"So you won't just have a textbook to follow – you also have videos, PowerPoint presentations, audio recordings. There will be webinars to discuss, blogs to collaborate on, wikis to contribute to."
What's a wiki? It's where you develop knowledge about a particular topic then both your lecturer and peers can contribute further information. And our e-portfolios are a way of submitting assessments online that allow you to archive your work as you go.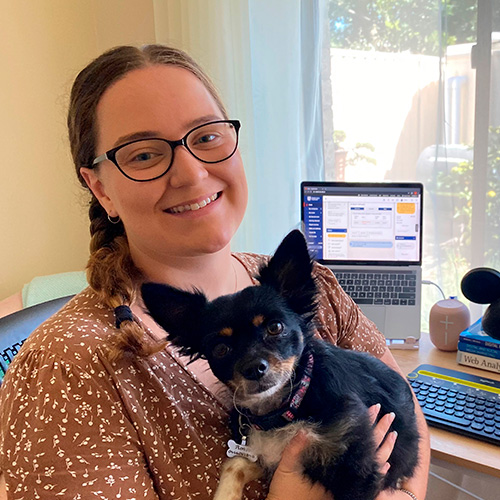 The range of learning resources is something Caitlin Donald, who's studying a Master of Applied Digital Marketing, has found very beneficial.

"I love the resources provided to you as an online student. It's not just lectures and readings, there are so many more tools provided to aid your learning.

"And if I need help with any of it, I know there's all kinds of support available to me if I reach out."
Support is part of your online course
When you're studying online courses with Charles Sturt, you connect to your lecturer and to your classmates. But you also connect to our online learning advisers. They assist you to navigate the online learning environment and get the most out of our digital resources.
For instance, while you might be fine browsing the web for info, you might not know how to access particular journal databases. Or how to add to a wiki. Our advisers can guide you, and point you to online workshops that can help too.
Oh, and we have comprehensive IT support, so you don't have to worry about tech issues. And when you access IT support, your lecturer gets a message – so they'll know you were trying to get that assessment in on time!
Caitlin's advice?
"Don't be scared or overwhelmed by the idea of online study – and don't do it the hard way! Ask if you need help.
"Email your subject coordinator, post on the discussion forum, ask one of your peers. They are all there for you."
Online learning is connected learning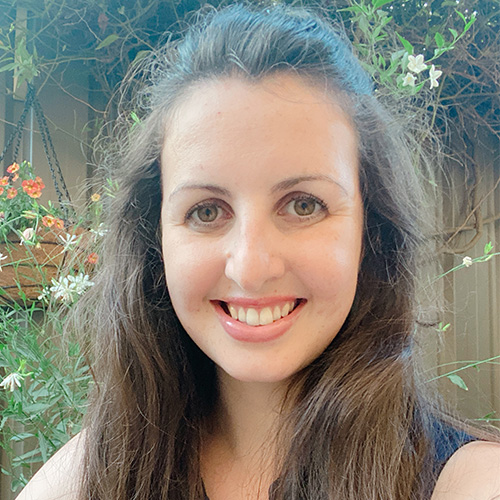 Ellen Robinson is studying her Master of Education online. It's her second online course with Charles Sturt University. Ellen loved being an online student in her undergrad teaching degree with Charles Sturt so much that returning was an easy decision.

"I knew if I could choose to study online again, I would – and I did! I wouldn't study any other way."
For Ellen, studying online courses means connection. Not just to her modem, but to her classmates.
"A memorable online moment for me would be during my very first module, joining a Facebook group with a few other students and being able to share the journey with them. I often think of the support we gave to each other and how we celebrated each other's achievements – I don't think I'd be where I am today without them."
From social media groups and dedicated online course hangouts, to Skype and video calls, Associate Professor Smith also feels communication builds community.
"The social aspect forms the community of practice. It's not just about learning, it's about supporting one another and celebrating achievements."
Ready to start?
Find your ideal online course – and let's do this.