When it comes to studying a master's degree in business, at Charles Sturt University, you have options. We have two courses to give you the advanced knowledge to take your career to the next level. All backed up by the security of studying at a five-star uni for business postgraduates. Our graduates earn a median salary of $96,000. And ninety-three per cent are in full-time work within four months of graduating.*
Our business master's degree options
Before we break down the differences between them, let's take a look at what they have in common.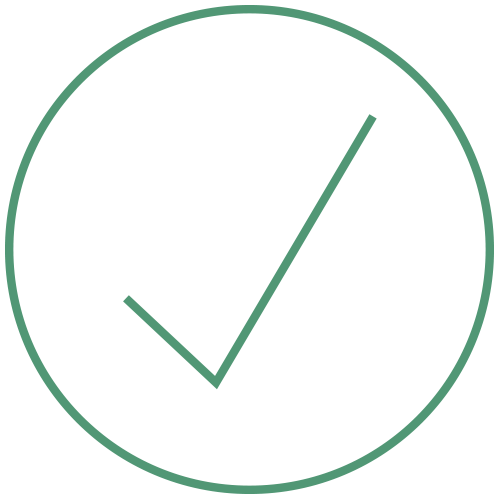 You can complete in as little as two years of full-time study (or four years part-time).
Study 100% online.
You can choose from multiple start dates throughout the year.
Learn alongside researchers investigating everything from managing supply chain logistics and creating brand authenticity, to fostering diversity and wellbeing in the workplace.
Choose your direction
The way the two courses differ is in the specialisations they offer. These are dedicated study pathways that align with where you want to take your career next.
Accounting and Finance
Gain a thorough understanding of accounting essentials and build skills and knowledge in assessing the financial health of organisations to guide decision-making around costs, controls and financial risk.

Data and Strategic Planning
In this specialisation, you'll cover everything from obtaining, investigating and interpreting data, to using it to drive decision-making that aligns with business strategy.

Human Resource Management
Accredited by the Australian HR Institute, this specialisation develops your knowledge and skills in talent acquisition and development, legal frameworks in employment and alignment of HR functions with an organisation's goals and sustainability.

Leading People
Become an effective and inspiring leader. This specialisation addresses the behavioural aspects of leading people, including the psychological contract, navigating organisational politics, influencing culture, conflict resolution and facilitating change.

Marketing
Learn how to plan and deliver marketing campaigns. From an understanding of the fundamental aspects of a value proposition, to addressing concepts such as segmentation, positioning and marketing mix, you'll learn through in-depth studies into consumer behaviour, branding, communication, digital marketing and data analysis.

Organisational Transformation
Learn how to lead change and innovation within an organisation to set it up for success in an ever-changing global economy. You can choose subjects from project management and change implementation, to transforming operations and managing for sustainability.
Business Data Analytics
Learn to manage, analyse and interpret data to inform impactful business decisions, whichever industry you work in.

Digital Marketing and Analytics
Gain a holistic understanding of the ever-evolving marketing environment – with options to investigate areas such as social media, marketing data and nalytics, and visualisation of results.

Fraud and Financial Crime
Delve into areas such as risk, technology, asset tracking or the dark web and be one step ahead of the game. Help protect your organisation from cyber attacks.

Industrial Relations and Legal Studies
Deconstruct and absorb the complex network of employer obligations. Upskill and be a vital player in this future-focused area of specialisation.

Leading for Impact
Become an influential and impactful leading who uses different leadership styles and techniques to manage challenges along the way.

Managing the Organisation
From general to strategic management expertise, this specialisation will equip you to be a dynamic and valued manager. You'll deal with contemporary workplace issues across diverse areas including finance, marketing and HRM.

Negotiation and Conflict Resolution
Ideal for those who manage teams of people, this specialisation has been designed to help you understand the causes of conflict and effectively manage disputes for positive resolutions.

Project Management
This specialisation focuses on the project management process and how you can improve its efficiency and effectiveness in any business environment.
Take your next step
So, are you ready to polish your skills? And take the next step to advance your career? Begin your journey to upskilling today.
*Good Universities Guide 2022/23