Being a paramedic in Australia was Alannah Stoneley's dream from the time she was 16. In high school, health sciences interested her and she set her sights on a career in healthcare. So when she finished school she dived straight into Charles Sturt University's Bachelor of Paramedicine.
"I did work experience in nursing and other allied health areas and was drawn to paramedicine. That was because of its unpredictable nature and uncontrolled environment.
"I'm so excited to join a diverse profession filled with knowledgeable peers. Being a paramedic in Australia, I can make a difference and still advocate for emergency healthcare in rural and remote areas through my research."
Improving lives of people in rural and regional areas
For Alannah, paramedicine offers so many unique opportunities that make it more than just a job. That's why she chose to do an Honours year.
What's an Honours year? Glad you asked. If you do well enough in your first two years of the Bachelor of Paramedicine, you may be able to continue into a fourth year of study. Doing Honours trains you in research techniques as you do an in-depth project in an area that interests you. Your research is done under the guidance of an experienced supervisor.
How did Alannah decide on her area of research?
"I'd always had an interest in rural health and access to healthcare. It stemmed from my upbringing in a rural town. I saw people around me struggle to access healthcare and face the difficulties of travelling into the city."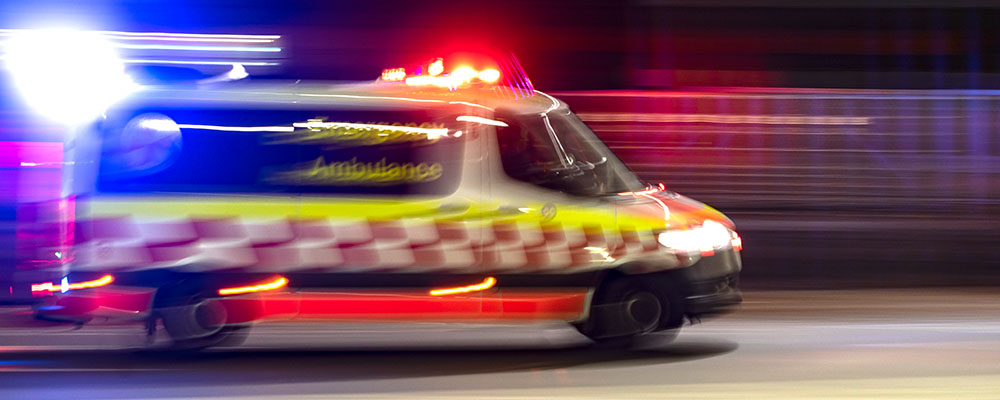 What happens when you dare to know?
Great things happen. Like personal growth and the sharing of knowledge and experience. There's also some collaboration, research and the possibility you may just contribute to a better world. In Alannah's case being a paramedic in Australia and daring to know will improve the lives of people in regional and rural areas.
She received the Dare to Know Paramedic Research Scholarship. (At Charles Sturt we have more than $3 million in scholarships up for grabs.) And sometimes a scholarship is worth more than money. Like this one.
The Dare to Know scholarship has no initial cash value. Instead, it pairs students like Alannah with an academic mentor. Together they work on either an existing research project or the mentor works with the student to develop the student's project.
"After receiving this scholarship I was introduced to two lecturers who've become my supervisors and mentors.
"While I was brainstorming research ideas for my scholarship application, the one I couldn't get out of my head was the question about whether rural and remote Australians had enough access to emergency healthcare in the event of a life-threatening emergency. My lecturers then helped me develop my research topic into what it is today."
As a paramedic in Australia, Alannah is giving patients a voice
Alannah hopes her research will help highlight what impacts patients' decision-making when accessing emergency healthcare.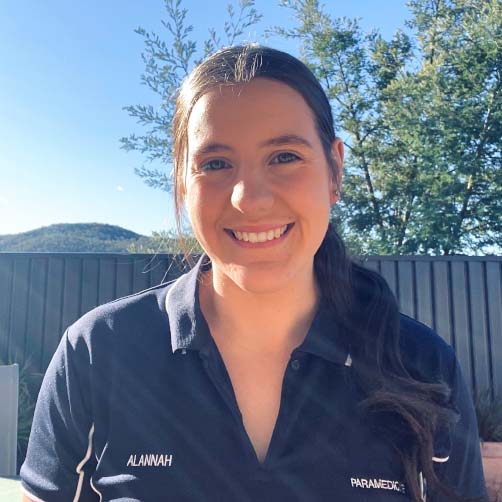 "My research gives the patients a voice and gets to the heart of the challenges and barriers faced in rural and remote NSW.
"Data helps us determine where to improve paramedic access. We can also see which areas need more health education and health promotion on the topic of accessing emergency healthcare."
Want to know a little about the research?
The project involved interviewing people who'd accessed emergency healthcare due to a moderate to severe asthma attack in rural or remote NSW within the last five years.
Alannah then held Zoom interviews asking people to discuss how they use emergency healthcare in NSW.
"I asked them what influenced them to call for an ambulance, and discussed any self-management strategies they adopted for managing asthma attacks.
"The data is still being analysed. But the main theme so far is how the individual's education and experience with asthma influences their decision to access emergency healthcare.
"Other themes include ambulance travel times compared to the distance from the hospital; access to, and availability of, ambulance resources; and participants not wanting to be a burden on ambulance staff.
"Cost was also a factor for those participants who did not have ambulance cover. However, this wasn't considered in situations perceived to be life-threatening."
Spreading the word
Alannah has hit the conference circuit to spread the word about her research and help raise awareness of the topic.
First up was STUCON. It's an undergraduate paramedic student conference that focuses on clinical best practice, education and research. Next she'll present her research findings at the Australasian College of Paramedicine International Conference.
Presenting her data at conferences will help to start conversations. Conversations around how to achieve equity in accessing emergency healthcare in rural and remote NSW.
"It helps to raise awareness – from the patient's point of view – about the confidence they have in accessing emergency healthcare. And conference presentations are a great platform for audiences to ask questions about the research topic. That can spark further ideas to investigate."
You can make a difference as a paramedic in Australia
Ready to make a meaningful difference in your community? Want to challenge yourself, make an impact and put something unique into the world? Then a Bachelor of Paramedicine could open doors to a very rewarding career.