Podiatry students have gotta have sole! Get it? Actually what they really need is a drive to help people. To find the best health solutions for those in need. And that all starts with getting to grips with everything feet at university. So, let's hand over to Charles Sturt podiatric medicine (that's the official term) student Georgia Coates to find out what it's really like to study podiatry in Australia at uni.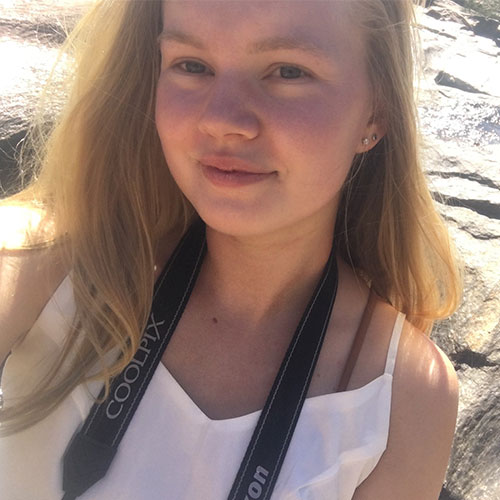 by Georgia Coates
Bachelor of Podiatric Medicine
Charles Sturt University
Morning
9am Monday morning, time to wake up. I have some time to kill before my first lecture, so I start my morning with a 20-minute walk. That's just enough time to take my dog down to the Hume weir just outside Albury for a swim and a run around.
10am Back from my walk, it's a quick shower and brekky before I make the journey into Thurgoona, 20 minutes from home. I blast my favourite playlist on the drive to pump myself up for the day of lectures ahead.
11am Time for lecture number one– sports med. Today we're discussing a few of the different technologies currently being used in podiatry to treat musculoskeletal injuries. These include therapeutic ultrasound and transcutaneous electrical nerve stimulation. In Friday's tutorial we'll get the opportunity to put our new knowledge into practice and test these out on each other!
Afternoon
12pm A quick mid-lecture break before we settle back in for the second hour. Half of the class heads to The G to grab a bite or a quick coffee before we have to sit back down and re-engage our brains.
1pm Lecture one done and dusted! I am well and truly ready for lunch! Now I just have to decide whether to buy a chicken burger from The G (they're just too good) or go for a quick walk across campus to Thurgoona Plaza where I can stop in at Woolies for some snacks for lecture number two, pick up a Thai lunch special or grab something naughty from the bakery.
2pm Time for our local anaesthesia and surgery lecture. Today we're learning how to safely inject local anaesthetic to block the different pedal nerves. Before we can start performing nail and electrical surgeries we have to know the ins-and-outs of making safe local anaesthetic injections, so this is definitely not the lecture to zone out in!
5pm Home time. Before I settle down and relax for the night, I want to consolidate my notes and make sure I have everything prepared to start studying for my upcoming exams.
Evening
7pm So, after what turned into probably 60 per cent note consolidation and 40 per cent Netflix (hey, what can you do?), it's time for dinner. As a uni student, meal prepping is a total lifesaver, especially when you find yourself a little stretched for time (and money).
8pm One last task before I settle down on the couch for the night. I have to pick my preferences for my two external fourth-year podiatry placements. We get eight weeks for each placement, which gives me plenty of time to explore. So where will I pick? Somewhere rural? In the city? Somewhere international? There are so many great options and I've heard good things about all of them I think I'll shoot a quick message to my other podiatric friends and see what they recommend.
9pm Finally, time to unwind! Although today was packed, tomorrow's lecture at 1pm gives me plenty of time to sleep in and recharge. Bring on the rest of the week.
Study podiatry in Australia with Charles Sturt
If you want to help people literally get back on their feet, check out our podiatric medicine degree. You'll get the lowdown on all the theory, just like Georgia did today, but also get a ton of hands-on podiatry experience to put it all into practice.