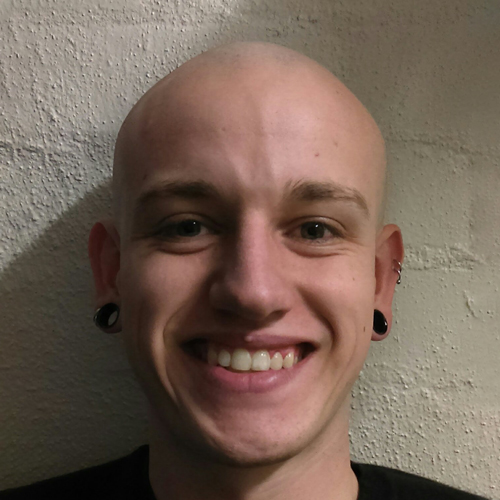 Angus French is studying a Bachelor of Communication (Radio) at Charles Sturt University. It's a course with lots of hands-on learning. However, uni isn't all about studying. Let's get the lowdown from Angus on what a typical week looks like when you study a radio course at Charles Sturt.
---
Monday
Monday is a good slow start to the week. I don't have class until 4pm, so I spend the morning preparing. I condense my notes from the previous week, get rid of what I don't need and organise my classwork into folders.
My lecture in the afternoon is about information privacy and metadata. We discuss targeted social media advertising and the legislation that binds data companies. This week's unit covers the uses of personal information about consumers that companies like Facebook, Microsoft and Amazon collect and how they are allowed to use that information, such as selling it to advertisers.
Tonight, my friends and I gather in one of the dorms to watch The Matrix after learning that most of them had never seen it! We have these movie nights at least once a week.
Tuesday
Tuesdays are pretty full-on. I go to a tutorial in the morning where we practice deep-fakes: photos meant to look like they're taken in a different place to where they actually were. Then I have a break before I go into my audio programming class. In this class we're taking a look at the original War of the Worlds radio broadcast and rerecording and editing a couple of choice moments from it. When you study radio you use the Adobe Creative Suite pretty extensively, especially Audition. The whole thing is provided by the university along with a portable radio studio and a variety of microphones and other recording equipment. This is a class made up of only radio and digital media students; so we have some really in-depth discussions about audio.
Then I have another short break before I head to work at a local cocktail bar. Charles Sturt offers a program called Earn as You Learn and I attended an event of theirs. As well as providing help with my résumé and featuring guest speakers on a range of topics relating to a variety of industries, it was there that I met one of my now supervisors who directed me to my current place of work. I got a call-back within a week and have now been working there for four months. After work, I head to bed, exhausted.
Wednesday
This morning I have my Indigenous studies class for three hours. I enjoy this class as there's opportunity for plenty of open discussion. This week, the focus is on self-reflection and inherent bias. Every Charles Sturt student completes some variant of this subject over the course of their degree and communication students do it in the first year.
Generally, my friends and I will get lunch at 1pm on a Wednesday at Rafter's, the university café, and today is no different. Six of us congregate there today for a feed. After that, I head back to Diggings (the on-campus residence I live in) and do some work on my audio assessment. The final assessment for the subject is to create an episode of a podcast, which is not as easy as I thought it was going to be, but fun nonetheless. I'm creating a story-based, thriller podcast about an individual trapped in an endless office building. The process is quite involved because I have to write, edit, record and piece together the entire thing. Even the sound effects must all be original!
Thursday
On Thursday, I have my media sales subject, which is easily my most intensive subject this semester. When you study radio, it's a core subject, but there are a few in my class who have picked it up as an elective while studying other courses – from journalism to business. In this class we practice sales techniques, including qualifying potential clients, filtering data by relevance and the kinds of presentations suitable for different meetings. The final assessment is a group project, so we spend the afternoon working on that. We are tasked with pitching a three-month radio advertising campaign to Harvey Norman in Bathurst.
Thursday night is Dungeons & Dragons night, so a group of five of us meet in one dorm. I am the Dungeon Master, so I've been preparing all week. Tonight, the party find themselves aiding in the evacuation of a besieged city. This lasts about three hours and is a good release from uni work.
Friday
I don't have any classes on Friday, but today I have something else on. I volunteer with an organisation called Future Moves who operate through Charles Sturt. We go to schools in the area and encourage kids to see university as an option, especially if none of their family has ever attended. Today we visit a school and conduct orienteering challenges with some new GPS-based software. In other words, we played a big scavenger hunt. The kids have an awesome time and asked some really great questions about university in general. After a couple of hours of that, it's time to go to work at the bar. Fridays are our busiest night, so I don't normally finish until at least midnight.
Saturday
Saturdays are my rest day. I can have a lie-in, watch some TV. I have work at 5pm, but until then I can just relax. I use today as a time to prepare for D&D next week, as that doesn't really feel like work.
Sunday
On Sundays, my girlfriend and I typically do something together. Today, we go for ice-cream and sit in the park. Then we go back to campus and do some work on our assessments. She studies nursing, so she actually has exams coming up. As I study radio, I largely just have big practical assessments, like the podcast and the sales pitch which work much better for me. On Sunday night it's back to work, but I'm not there much later than 10pm, as Sundays are relatively quiet. After work, I head home and go to bed, ready to do it all again next week.
What does your week look like?
Want to fill your week with things you're passionate about studying? Experiences that will last a lifetime. Hands-on learning that's going to set you up to make your mark? You can, here.