Did you know you could be made a university early offer for a Charles Sturt University course before you've even received your ATAR? We recognise passion and performance in your studies and extra activities outside school. And we know that the ATAR isn't the only measure of your abilities. That's why we have two ways you can get an early offer to study with us.
The Charles Sturt Advantage program
Schools Recommendation Scheme
Let's break them down.
What is the Charles Sturt Advantage?
The Charles Sturt Advantage early offer program gives you the chance to get into uni based on study you've already done and skills you already have.
If successful, you'll get:
an offer to study with us – before you sit your final exams
access to exclusive events
dedicated support via our Facebook group
monthly email newsletter with handy tips and info
to connect with other students – before you set foot on campus.
How Charles Sturt Advantage works
We'll look at your Year 11 results and your soft skills – things like empathy, resilience, and the motivation to create a world worth living in. To get the Advantage, you'll apply online and answer three simple questions to show us you have what it takes to make an impact in your community. Some of our most competitive courses may have limits on the number of offers made via the Charles Sturt Advantage early offer program. So apply as early as you can.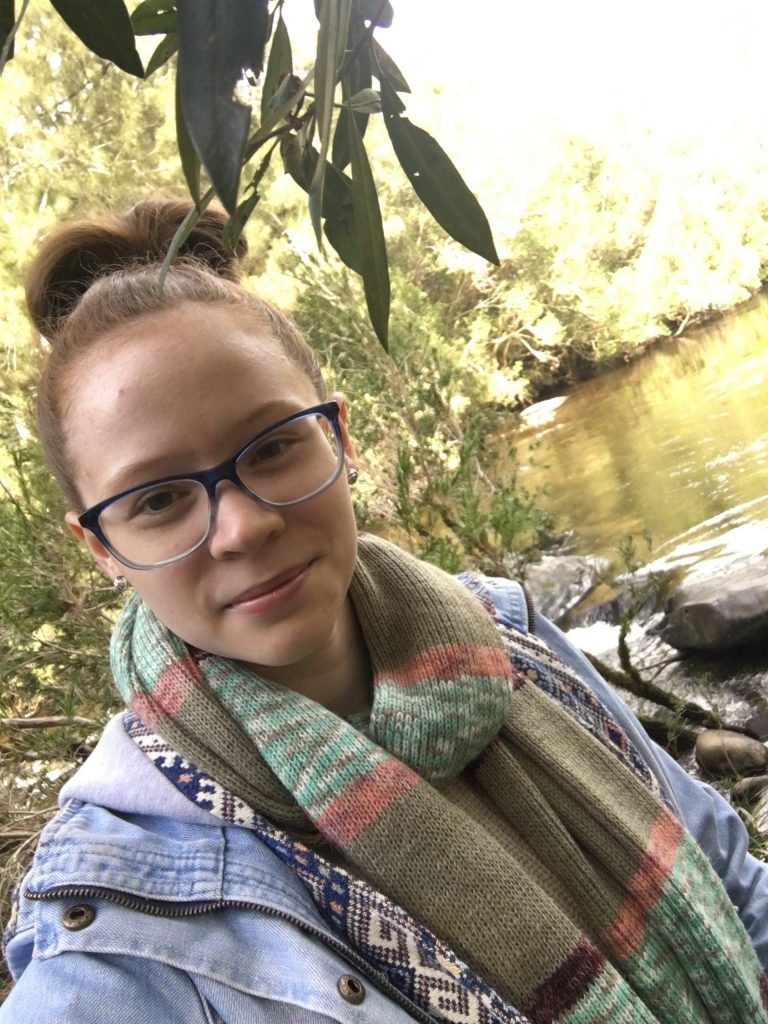 "The Charles Sturt Advantage early offer program was extremely simple to navigate. I loved how straightforward the questions were. I applied as I felt I had soft skills that were otherwise overlooked due to my quiet nature and personality. I was also approached by my school careers adviser who strongly suggested that applying for the program would be in my favour."
Georgia Abel
What is SRS?
SRS is a program run by UAC that lets universities make university early offers of undergraduate admission to Year 12 students, using criteria other than (or in addition to) the ATAR. It can be a great way to get a head start on planning for your time at uni, meaning you can apply for accommodation earlier (to get the room you really want!) and enjoy the summer after your HSC knowing you've already got an offer in the bag.
When assessing your SRS application, we'll look at your:
Year 11 studies
school's rating of your abilities and aptitudes.
Once you've submitted your application, it will be available to your school to provide their professional assessment of your ability and/or potential in two categories – areas of study and aptitudes – via an online rating process.
Once that's been done, UAC processes your SRS application and forwards it to us for review.
How do I apply for SRS?
You will need to submit your SRS application via UAC. First, apply for admission via UAC. (This is when you apply for your preferred courses at university.) Remember that even with SRS, you'll need to meet course-specific eligibility requirements. This could be a minimum ATAR, previous studies or the submission of a supplementary application form.
Once you've submitted your UAC admission application, you'll receive a UAC application number and PIN. You can use these to complete an SRS application when the application portal is available (usually around the start of August).
You don't need to nominate which courses you would like to be considered for under the SRS in your application, as SRS is automatically linked to your course preferences in your UAC application for undergraduate admission.
Complete your SRS application, agree to the declaration and submit. Make sure you do this before the closing date!
Remember: you need to submit an application for SRS to UAC in addition to your application for admission to be considered for a university early offer.
What happens after my SRS application has been assessed?
If your SRS application is successful, you'll receive one of two types of university early offers:
a conditional offer (where there are additional criteria you must meet, such as a minimum ATAR, portfolio or audition)
an unconditional offer (where there are no further requirements for you to meet).
We consider your course preferences according to the order in which you list them. You could receive one of these offers for more than one of your preferences.
Anything else I need to know about university early offers?
But the courses are updated each year, so search for the course you're interested in at Charles Sturt University for the most up-to-date information. And you could be a part of our community earlier than you thought.