Soft skills are the buzz words on everyone's lips right now. And for good reason. Employers are looking for grads with soft skills. It's not enough to have the technical know-how and the practical skills to do your job. Employers want people who are strong communicators, can work well with others and take direction. They're looking for people who can smash their day job, but are also problem-solvers and can work well under pressure. One way to do that is to learn soft skills at university. But how to build soft skills?
People with strong soft skills have the edge. And you can develop yours during your time at Charles Sturt. Hear from two Charles Sturt grads who honed their soft skills while studying with us – and how it helped them grow in their careers.
Sign up for the STRIVE program
STRIVE is an online program that gives Charles Sturt students the tools to master leadership. Leading yourself, leading others and leading into the future. When you undertake the program, you'll complete 10 self-guided modules on self-improvement and leadership techniques. You'll have access to resources, concepts and strategies that you can use immediately, through readings, videos, activities and assessment tasks.
Any Charles Sturt student can register for STRIVE. It's 100 per cent online and takes roughly 30 hours to complete. It runs throughout the entire year, so you can access the program at any time. So, while you're getting your degree you can also clock up the extra skills employers are looking for. The best part? It looks great on your résumé.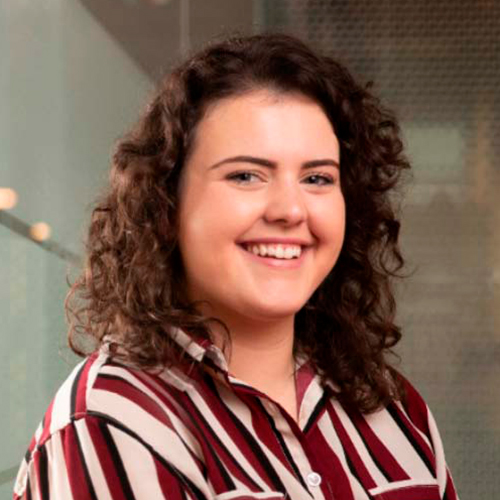 Shannon O'Mara participated in the STRIVE program while completing a double degree in comms and business at our Bathurst campus.
"Leadership and soft skills can definitely be taught to all who have the interest in learning about it. STRIVE encourages the person completing it to take both an internal and external look at themselves and determine how they can best lead. I have been a leader in many capacities both during and post university. Through STRIVE I learned how to utilise my strengths in my leadership roles and how to overcome my weaknesses. Leadership is just as much knowing how to say you need help as it is helping others.

"The things I learned at uni apply to my 'real world' every day, such as using emotional intelligence to read a client, writing a media announcement or press release for a particular audience, or through helping our interns meet their class requirements. My degree taught me the core fundamentals of my career, but my experiences and roles outside my degree at Charles Sturt helped me grow as a person."
Learn soft skills as a student ambassador
Our student ambassador program is an awesome way for you to develop your soft skills – and get paid while you do it! A big part of a student ambassador role is to chat to prospective students about your uni experience. You'll give them the rundown on all things Charles Sturt, including why you chose to study with us, courses and university life in general.
Here are some of the perks you'll get.
Flexible hours
Getting paid to socialise with potential students
Opportunity to practice your soft skills – giving presentations, teamwork, leadership and emotional intelligence
Free merch and yummy food at events
Paid travel opportunities for major expos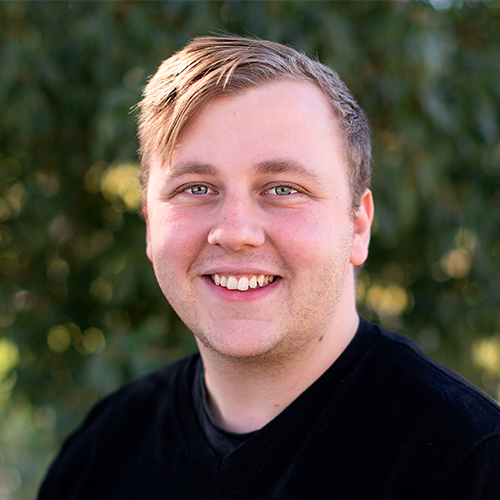 Steven Seabrook began studying with Charles Sturt in 2017 with a Bachelor of Business (Management). He graduated in December of 2019 and started his Master of Commerce shortly after.
"When I was studying, I was given the nickname Mr Charles Sturt, and this was because I loved everything about the university. I came across the role as a student ambassador by chance. It was not a role that I knew anything about before I enquired about it. Having the ability to conduct a campus tour to show prospective students around and give them a taste of what it is like to be a part of a campus is a rewarding experience. In my second year of being an ambassador, I started to see students who I had taken on a campus tour turn up to study their degrees and live on campus."
"Studying with Charles Sturt gave me that formal qualification, but it also gave me so many more skills. The ability to have a conversation with someone to achieve a common goal, navigate through a complex web of processes, policies and procedures and time management. I think that employers look more at an individual when applying for a position these days than ever before. If they believe you are the kind of person that wants to and can be taught process, policy and rules, then you're going to be a good fit for most roles."
Work on campus with ResLife
Living on campus and keen to gain some soft skills (and lifelong friends) while you're at it? Join our ResLife team. Whether it's becoming head resident, a residential adviser or a residential tutor (and everything in between), there are loads of opportunities for you to develop your skill set. All roles are centred on helping students living on campus survive (and thrive) while living and learning at Charles Sturt.
Shannon was also employed by ResLife during her three years at Charles Sturt – and found that it shaped her soft skills in the best possible way.
"My family always say I moved away to uni for four years but came back with double that in life experience. Working for ResLife was one of the best, and sometimes most challenging, times of my life.
"I worked for ResLife for three years on the Bathurst campus, both in a residential adviser and head resident capacity. I spent these years living on Towers, leading dormies, advisers and tutors from all over the country. It was exhilarating and completely unpredictable. I found as I grew through the roles, I definitely developed my leadership style and realised the importance of adapting to the people you lead. This was due to both my fair share of stumbles and the learnings I took from my experiences."
Be part of the student representative committee (SRC)
You can also make an impact on student life at Charles Sturt. The student representative committee (SRC) is where it happens. The SRC members provide support, give feedback and inform uni decision makers about your needs and expectations while studying at Charles Sturt. They represent you and are responsible for ensuring that you, along with every other student, have the best possible experience at Charles Sturt.
The main responsibilities of the SRCs are to:
promote networking opportunities for all students at Charles Sturt University
raise student ideas and issues with university decision makers
work towards creating a better study environment
organise student events
work on projects to improve student life
debate ideas in their student bodies.
While at Charles Sturt, Steven Seabrook was nominated as president as of the Wagga Wagga SRC.
"I was leading a team of 14 other people who all had different projects that they managed. As a team, we assisted more than 40 campus clubs to grow their membership: running events, procuring equipment and attending professional development.
"I also led the rebrand of the SRC and realignment to the student body to have a new focus on students, clubs and events. The SRC helped me develop my teamwork, problem-solving, time management and conflict resolution skills – and I use them every day in my current role."
Ready to learn how to build soft skills to get you the job?
Book a one-to-one virtual consult with our friendly team. They're on-hand to help you find the right course for your future goals. They can also connect you with the best opportunities to prepare your for the real world, with the real skills that employers want.