So, you're thinking about studying at Charles Sturt University in Dubbo? Great idea! We have courses like social work, nursing or teaching, so you can study with us and make a difference in your community.
And while studying to reach your career goals is important – what about your downtime? Uni is supposed to be fun too! So, when you aren't focusing in the lecture hall or the library – what else can you do in Dubbo?
Things to do in Dubbo during the day
Hop on the bus or cycle into town from campus and enjoy the wide variety of activities Dubbo has to offer.
Monkey zee, monkey zoo – Take a long walk through Taronga Western Plains Zoo. 97 different species of animals roam across an open range.
Smell the flowers at Dubbo Regional Botanic Gardens – A beautiful park that grows a wide variety of native and exotic plants. Perfect for a picnic and close to campus.
Know your history – Go back in time with a visit Dundullimal Homestead. See a unique original settlers' residence, built in 1842, and owned by the National Trust.
Get your art fix – Visit the Western Plains Cultural Centre to enjoy a coffee or stop by the Dubbo Regional Art Gallery and explore First Nations Wiradjuri culture.
Take a walk through the park – Stroll through the Shoyoen Japanese Gardens, with its meditative gentle walking paths, see the flying fox at Wahroonga Park, have a play at Elston Park with its Water Park or try the Two Dams Picnic Area.
It's a bird, it's a plane, it's the RFDS – Stop by the Royal Flying Doctor Service Visitors Centre and experience what it's like to work for the RFDS.
Sit by the banks of the Macquarie River – Have a picnic by the beautiful meandering river with walking and cycling tracks and swimming holes nearby.
Have a bite – There are many fabulous venues to choose from. Grab a cuppa and chillax at Press, Grapevine, or Short Street Store.
Get your kit on – From footy to swimming, dirt bikes to kart club and bowls, golf, cricket, and karate. There's plenty to choose from in Dubbo.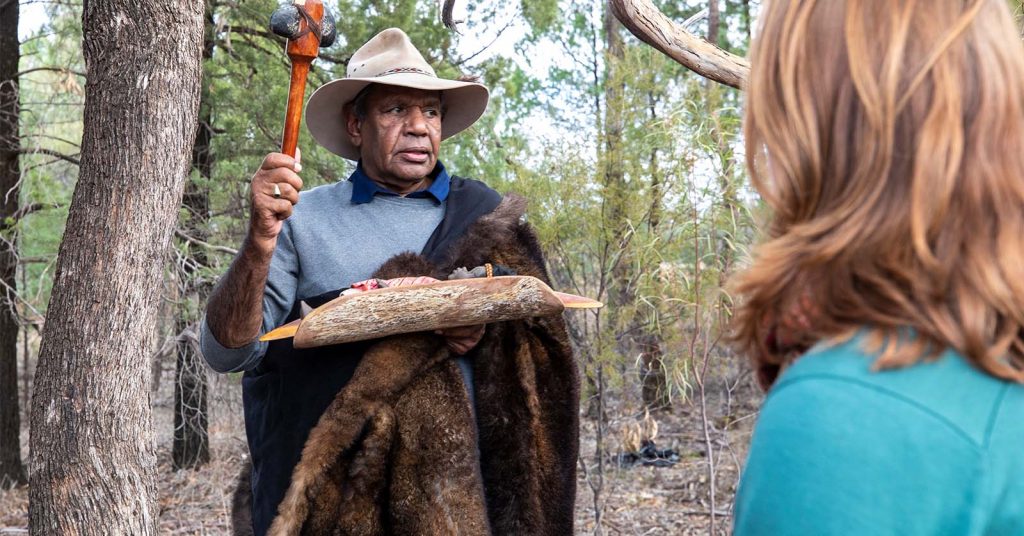 © Image courtesy of Destination NSW
Things to do in Dubbo at night
When you want to unwind and kick back, Dubbo has you covered.
Enjoy a drink at a local bar – Check out the Milestone Hotel, the Castlereagh, Pastoral and Crossroads Hotel, Monkey Bar for cocktails, and Two Doors for fab food, wine and tapas.
Gaze at the stars – Head over to the Dubbo Observatory and see the incredible Southern Sky at night.
Listen to some tunes – Try the Dubbo Club or South Dubbo Tavern for something different. Or stop by The Establishment Bar or The Brewery to find your groove.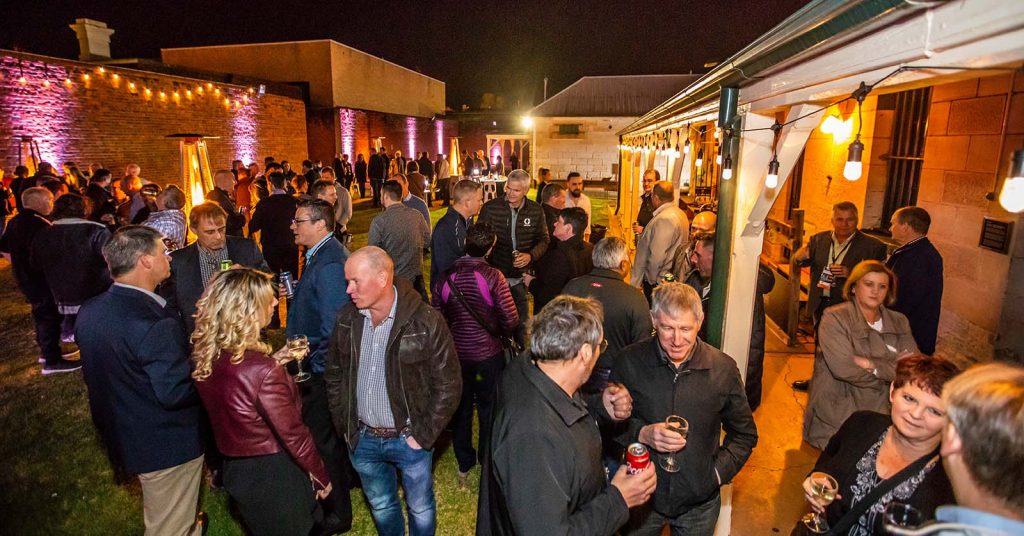 © Image courtesy of Destination NSW
Things to do near Dubbo
Dubbo is perfectly positioned for a weekend getaway. Wilderness, adventure, quaint villages, food and wine are just around the corner.
Visit the Warrumbungle Ranges near Coonabaraban – See incredible landscapes. Or try bushwalking through the Breadknife, the Grand High Tops Walk and Australia's first Dark Sky Park.
See the Street Art Walk at Gulargambone – Soak up the town-wide display of street art by renowned artists.
Walk through Orana Cactus World in Gilgandra – Stroll through this park full of giant cactuses. It feels like a visit to another world.
Things to do on the Dubbo campus
You don't have to head into town or beyond to enjoy your downtime in Dubbo. The Charles Sturt campus has plenty on offer besides your studies.
Join the team – There are plenty of sporting clubs on campus. Plus a gym, outdoor workout area, tennis and basketball courts.
Relax at the library – The library on campus has plenty of resources to take advantage of, for both study and leisure.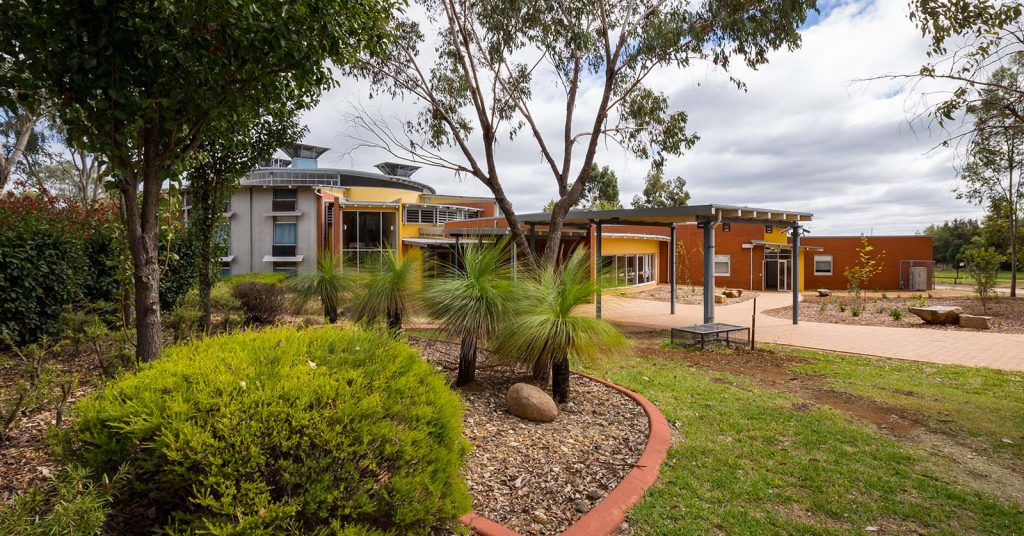 Dubbo NSW – welcome to your new home
Top-class education. A beautiful, friendly campus. And plenty of things to do in and around the town.
Contact our team if you have any questions about studying (and living your best life) in Dubbo, NSW.
© Banner image courtesy of Destination NSW