Imagine studying for a second qualification. Or a third. Imagine taking your knowledge to the next level – or in a completely different direction. Imagine dedicating yourself to something that you know is going to advance your career, or open up new possibilities. Now imagine getting financial help to do just that. That's where a university scholarship to help with upgrading your qualifications comes in.
It's a common misconception, but university scholarships are not just for school leavers. At Charles Sturt, we have scholarships for all kinds of students – from those just starting out to those at the cutting edge of research.
Students like Adam Poulsen.
Research postgrad scholarships
Adam is upgrading your qualifications by studying his third degree with Charles Sturt, having decided to deepen his knowledge of robotics and contribute new knowledge to the field with a Doctor of Philosophy (Business).
Investigating how robotic technology could help alleviate social isolation in the elderly LQBITQA+ community, Adam was thrilled to have received a scholarship to undertake his research.
"I remember telling my mum when I received a research scholarship offer. We cried for about 10 minutes. Simply, without a scholarship I would not have the opportunity to pursue a PhD."
What Adam knew was that the best way to secure a scholarship – is to apply.
You can get a scholarship for a range of reasons. For example, we have awards for things as diverse as location, course and study mode. And they're all about helping students – students like you – achieve their goals. You don't have to be a genius, but you do have to get your application in. The thing we want you to remember is: don't rule yourself out.
Did you know? If you've previously graduated from Charles Sturt, you get a 10 per cent discount on your fees when you choose any full fee-paying postgraduate course.
Securing several scholarships
Another thing to bear in mind, is that you're not limited to one university scholarship when it comes to upgrading your qualifications. In other words, you can apply as many as you're eligible for – and you can apply all throughout your degree (not just in your first-year).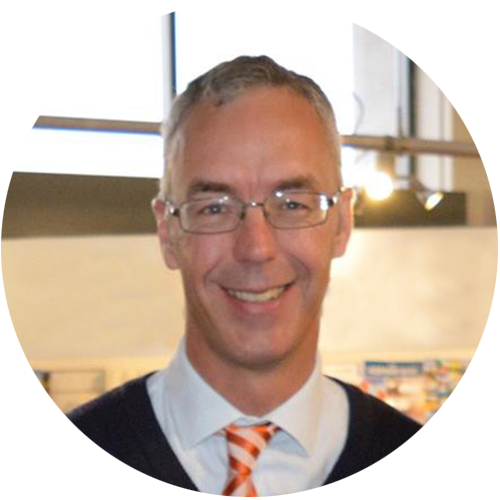 That's what happened for Darren Denmead, who wanted to return to study to upgrade his qualifications in order to change careers.
Darren returned to Charles Sturt University as a mature student to study a Bachelor of Education (Early Childhood and Primary). He'd originally completed an undergraduate degree in marketing – and subsequently enjoyed a successful career. However, after many years in the workforce – in a completely different industry – he wanted to switch things up. He wanted to do something that would help him make a difference to others' lives. Consequently, he decided to become an educator.
Part of Darren's drive to succeed at his new career direction came from receiving four scholarships across the course of his degree: the Dr Henry Nowik Scholarship, the Gerry & Helen Baber Scholarship, the White Family Scholarship, and the Western Research Institute Honours Scholarship.
"Receiving those scholarships was my best Charles Sturt University experience. I just couldn't believe how much everyone wanted to help me succeed. As a result, I could give up casual employment, which not only gave me more time to focus on studies but also allowed me to spend more time with my family.
"I was encouraged by the support and heartened to know that determination, motivation, passion and respect were rewarded. The scholarships showed me that age was no barrier and, significantly, that others could sense potential in me. That was a wonderful, life-changing feeling.
"My donors fostered an ongoing belief in my vision and skills. This has led me to pursue leadership positions in my subsequent career. I am sure this would not have happened as quickly, or perhaps at all, if it were not for receiving this support."
Supporting your success
Because that's what a university scholarship is – support. They can take the pressure off, so that you can concentrate more on what you want to achieve.
Imagine how it would feel knowing you've got some extra resources to enable you to upgrade your qualifications.
Imagine where that can take you.
Imagine what you'll do next.