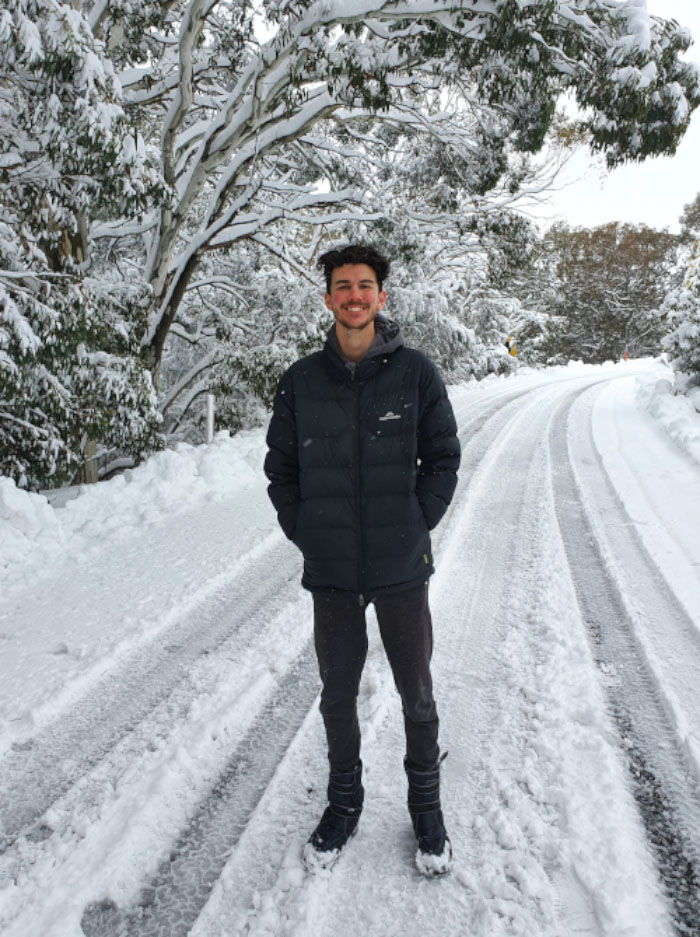 Josh Lindsay is a Charles Sturt University student studying a Bachelor of Education (K-12). He also happens to be a Charles Sturt Residential Leader, part of a team of people who are ready, willing and able to support students who live on campus (and make sure you have the best time). We grabbed a coffee and a spare five minutes and sat down to shoot the breeze with Josh about life on a uni campus.
What's the best part about life on a uni campus?
Easily the best part of living on campus is the friends you make. Before living on campus, I certainly didn't consider myself a social butterfly, but meeting so many people and making so many friends really helped me get out of my comfort zone in the best way possible.
Your best advice for new students?
The advice I would give to anyone considering living on campus is: if you're thinking about it, just do it. I was really unsure about moving in on campus, and I loved every minute of it.
The friends you make and the experiences you create will stick around for life. I believe that living on campus is one of the best parts, if not the best part, of the university experience.
Why did you decide to live on campus?
Living on campus was a great option because I didn't want to drive to university each time I had a class. I live about 1.5 hours from campus, and decided the best decision for me would be to move there. I'm so glad I did. Now, I wouldn't care if I lived 10 minutes from campus, I would still prefer to live on residence because of how great the vibe is and because of all the people you get to know.
What were the support services like?
The Residential Leaders (RLs) and support staff were tremendously helpful. I remember attending my first class and having no clue what was going on. I came back home and my RL struck up a conversation with me, and I ended up talking about how badly I felt I went in my first subject. Turns out, she had been a first-year before (crazy, right?), and everyone understands the stress that comes with being new to uni.
The RLs helped me feel at home on campus, but also helped me feel like I could tackle anything that university had to throw at me.
What did you do for fun?
Before moving on campus I thought that I would spend a good deal of the time in my room. I was surprised to find out just how much fun it was to hang out with my friends in the common room of my house. Somebody had brought a Wii so we would play Mario Kart and Wii Sport, play cards and board games, or just hang out and chat. Whenever I was feeling a bit stressed, or needed a bit of fun, I knew there was a whole common room of friends where I could relax and have a good time.
What do you love about life on your uni campus?
The thing I loved about the Albury-Wodonga accommodation is that it is situated in a really practical area. We are a stone's throw away from a Woolworths, bakery, butcher, doctors, Thai restaurant, and the best pizza place in Albury. I lived in Murray Village, which is 20 people per house, and there was always a group of us who were keen on an ice-cream run, or to go halves on the student deal for pizza. The courts and Pav are also great places to go to have a run around or relax, especially because they're accessible 24 hours a day.
Ready for your uni adventure?
We're ready when you are! Next steps? Easy. Choose your course and check out our uni campus accommodation (also known as your new home).