Are you wondering how your child might afford their university costs in Australia? Whatever your financial situation, rest assured that your child will be able to fund their uni studies. Here's how.
1. Apply for a subsidised degree
The Australian government will pay part of your child's fees if they are enrolled in a Commonwealth supported place (CSP). The good news is – most of our undergraduate degrees at Charles Sturt have CSPs.
Because the government subsidises your child's fees (this is not a loan), they won't have to pay this portion of their fees back. And that definitely helps make uni more affordable. You're less worried about uni costs already, aren't you?
2. Defer their student contribution
Your child can defer the portion of their study fees that the CSP subsidy does not cover. The Australian government makes this offer through HECS-HELP (Higher Education Contribution Scheme-Higher Education Loan Program).
This allows your child to postpone payment of their contribution until their salary reaches a certain level. Then they make repayments through tax when they meet the compulsory repayment threshold. For example, in 2020–21, they would only start repaying their student contribution if they were earning $46,620 or more.
3. Secure a scholarship – or two or three!
Worried about money for university costs in Australia like your child's accommodation, laptop or textbooks? Here's where we come in. At Charles Sturt we have more than $3 million in scholarships and grants that can help your child.
Lots of scholarships get left on the table simply because people assume they won't get one. Our scholarships have all sorts of criteria – not just academic.
We're looking for people with a passion to create a world worth living in. People who are willing to put in what it takes to make a real difference. People just like your child!
Also, don't assume 'financial hardship' doesn't apply to your child's situation. If they'll find it difficult to provide for themselves while studying – it's called financial hardship. The secret is for them to tell us in their scholarship application why it's tough.
At Charles Sturt, students are not limited to just one scholarship. It's likely your child will be eligible for a number of different scholarships – encourage them to apply for them all!
Your child can also apply for scholarships all throughout their degree – not just in their first year. This extra cash can really help take the pressure off as they study. Like it did for Bachelor of Paramedicine student, Dav Francis.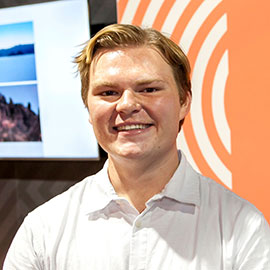 "I want people to know the unprecedented worth of my scholarship.

"It went beyond monetary value. It saved my mental health.

"I was able to concentrate on the important things and not stress one little bit about money."
4. Get a part-time job
Whether they are paying their own way or just want a bit of extra cash, the majority of uni students have a part-time job while they study. And that's not a bad thing. It will give your child a chance to build their skill set and prepare for life after uni – something employers appreciate.
Charles Sturt has resources, online workshops and programs that can help your child get job-ready. The team from the Careers and Skills Hub also offer free personalised advice, resume help and assistance with job applications.
Earn As You Learn (EAYL) is one of our most popular programs. It provides students with the skills to find a part-time role, including understanding the world of work and preparing for interviews.
Bachelor of Medical Radiation Science student Megan Winzer accessed the program because she needed to find a job to support herself through uni.
"I was going straight from school to uni and didn't have enough savings to pay for everything.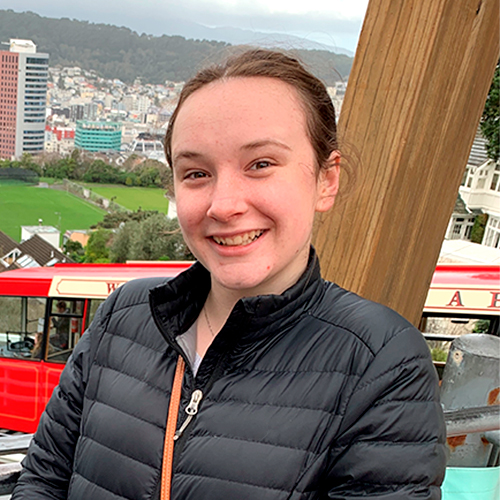 "I found the assistance to update my résumé most helpful, as well as learning how to pitch myself to employers.
"Without EAYL I probably wouldn't have landed the job I have now. I would definitely recommend the program to other students looking for work."
Financial support
Charles Sturt has extensive online resources to provide help with university costs in Australia. And our dedicated financial support team are on hand to assist your child with all things dollars and cents.
Rachel Ayton, one of our student welfare and financial advisers, has helped many students come to grips with a budget. Here's her top tip.
"Many students experience a degree of financial stress during their time at university. Being prepared can help reduce that stress. It's important to find out right at the beginning of study what the costs will be. We can help your child to make a financial plan so they're confident about what costs to expect".
We're here to help
Reach out to our friendly team if you'd like help navigating the HECS system, calculating your child's study and living costs, or have any other questions about university costs in Australia. Accessing the services we offer will help put your concerns about your child affording uni behind you.