At Charles Sturt University, we're regional – and we're proud of it. Our campuses are in some of Australia's fastest growing regional cities, including Bathurst, New South Wales (NSW). Located on the banks of the Macquarie River in the Central Tablelands, Bathurst is way more than a just your average 'country town'. In fact, Bathurst isn't even a town. It's a city – and a thriving one at that. And going to university in Bathurst means you get to experience it all.
Known for being the oldest inland colonial settlement in the country and the land of the Wiradjuri people, Bathurst is also home to Mount Panorama – the internationally renowned race track and home to the Bathurst 1000. As Bathurst locals, we know that Mount Panorama is pretty epic. And we're more than okay with it being our claim to fame. But we have plenty more on offer…
Studying at university in Bathurst you'll have access to the very best of city living with the benefits of a regional lifestyle. You'll find restaurants, bars, cafés, festivals, museums, galleries, wineries – everything you look for in a city, you'll find right here in Bathurst (minus the hefty price tag).
We have about 2500 students completing their degrees on campus with us at Charles Sturt University Bathurst. We're known for our experienced teaching staff and our world-class facilities (especially when it comes to communication, exercise science and nursing). Bathurst's outlook is young, progressive and enthusiastic, which aligns perfectly with our student community.
Still tossing up about studying with us in Bathurst? Keep reading to find out exactly why Bathurst is a top notch uni city.
University in Bathurst = affordable AND convenient
There's two things that make Bathurst a pretty great place to live.
It's convenient
It's super affordable.
In terms of convenience, we're only 200km from Sydney. You can jump in the car and make it to Sydney in 2.5 hours, or you can board one of the six 30-minute flights to Sydney each day. We also have an extensive bus service, but we think the best part is the stress- and traffic-free travel on the roads. You're not looking at a 3-hour commute to work each day, like you would in the city. It takes 20 minutes to drive from one side of Bathurst to the other – and there's zero bumper-to-bumper traffic.
Affordability is another key win for living in a regional area. You're not going to have to give up your avocado toast in order to survive in Bathurst because the cost of living is so much cheaper than that of a capital city. Housing, transport, food, entertainment – even a beer at the pub – is much more affordable in the regions. The other thing about studying at a regional uni is the cost of your actual degree will be much lower. Compared to studying in a capital city, you could save tens of thousands of dollars over the duration of your course.
Thriving foodie and restaurant scene
When it comes to food and drink, Bathurst is an up and coming foodie destination. This thriving regional foodie scene boasts a wide-ranging and multicultural offering, from Italian and Mexican, to typical Aussie pub grub and Asian fusion. Favourites include local pubs like the Kings Hotel, Italian wine bar Vine & Tap, and Mediterranean pick, Maalouf's (where you'll find the best tabbouleh and hummus outside of Lebanon – legit).
Our must-try cafés, restaurants and bars are:
The Hub – The Hub is at the centre of the social scene in Bathurst. Here you'll find a delish breakfast menu, including a brekky burrito, corn fritters and their own take on the traditional eggs benny. The Hub is always buzzing with locals coming in to enjoy the clever menu made with locally sourced produce and served by their super friendly staff.
Church Bar – For the best pizzas in town, our go-to place is Church Bar. Housed inside one of the oldest buildings in Bathurst, Church Bar is a real vibe. Pro tip: if you're on a budget, head there for Cheap Tuesday and get yourself a pizza and drink for $15.
Dogwood BX – Dogwood is one of the newer kids in town, serving up all-American comfort food of the South – think wings, burgers, ribs, BBQ pulled pork and fried chicken. It's the perfect place to go to meet up with some mates for a decent feed.
Start your career in Bathurst
Haven't you heard? Bosses love grads from regional unis. That's why our grads get jobs. And given that the government's Graduate Outcomes Survey shows we have the highest graduate employment rate in the country, we must be doing something right.
When you live and study in the regions, you'll finish your degree as a well-rounded graduate. You'll have gained loads of hands-on experience during your time with us, using our awesome facilities, connecting with industry leaders and even participating in workplace learning with local organisations. So basically, you'll get a good lay of the employment land in Bathurst before you graduate, and have an even greater chance of landing your dream job when you do.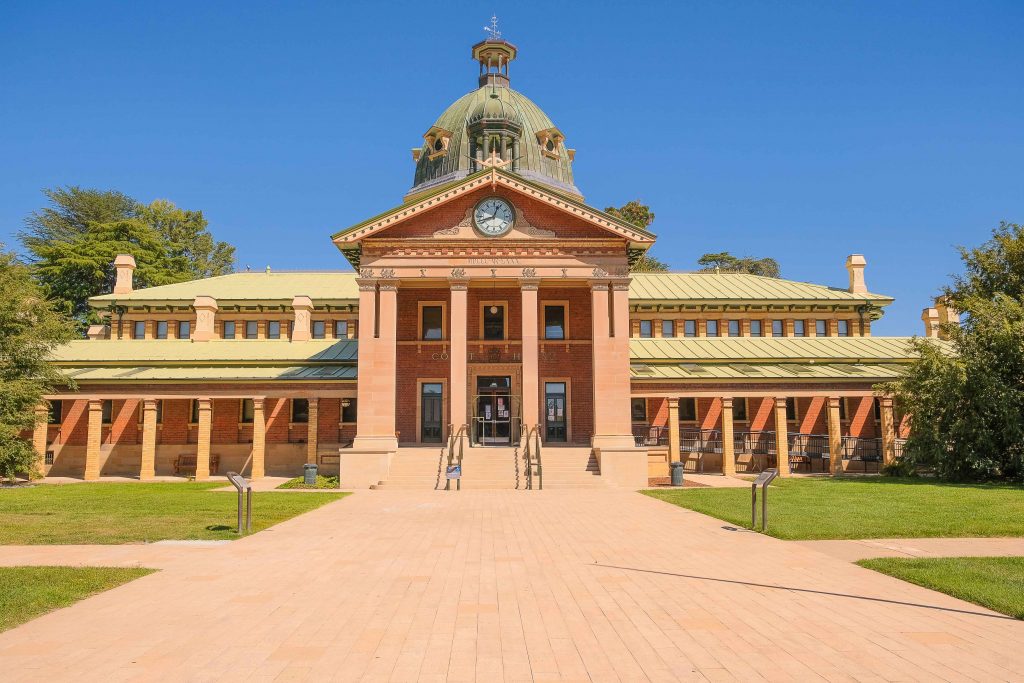 Things to do in Bathurst
You're never going to be short of things to do in Bathurst. We've rounded up a few key highlights for you to work your way through.
Mount Panorama
Whether you're a rev-head or you're just keen to get to know your new town, you'll enjoy the Mount Panorama Motor Racing Circuit. It's the venue for the epic Bathurst 1000 race each October, which sees crowds of up to 200,000. It's a public road, so you can drive around the circuit – but don't think you can fly around the course like a racing driver. Police regularly patrol the mountain to ensure fans are sticking to the 60km/h speed limit!
Australian Fossil and Mineral Museum
Don't let the dry name fool you – this place is a treasure trove of wonder. Not only does it house rare fossils, you'll also find gemstones and minerals in every colour (think amethysts, diamonds, rubies, ancient insects frozen in amber). And if you're a dinosaur fan, here you'll find the only complete T-Rex skeleton in the country.
Bathurst Winter Festival
Staged over two weeks each year in July, the Bathurst Winter Festival celebrates all that is creative, vibrant and unique to the region. Historic buildings come alive with Vivid-style illuminations, breathing life into old buildings every night from sundown. You'll wander through the Enchanted Forest or rug up in the Winter Playground with the open air ice rink, giant Ferris wheel and regional food, produce and entertainment.
Bathurst Regional Art Gallery
You'll have to forgive us for having a quick brag about the BRAG (the Bathurst Regional Art Gallery). A cultural gem of Bathurst, the BRAG always has plenty going on. Things like artist and curator floor talks, workshops, master classes, weekend art classes, concerts, film nights and guided tours on request. You'll find a dynamic collection of work, including local artists as well as touring exhibitions.
Abercrombie House
Abercrombie House should definitely be on your Bathurst bucket list… this house is next level. Boasting gorgeous Tudor Gothic style, 52 rooms and an immaculate garden, you can wander your way through this amazing historical site between Wednesday and Sunday each week. Do it!
Check out Charles Sturt University in Bathurst
If you want to learn more about what it's really like going to university in Bathurst, get in touch with our friendly team to learn more. We're looking forward to welcoming you to our home soon!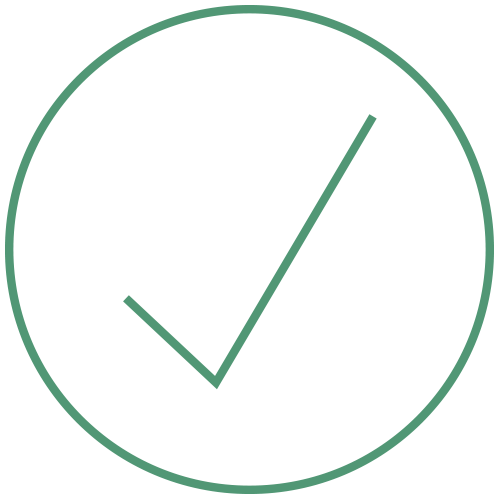 We've partnered with IBM to create a client innovation centre in Bathurst – bringing cutting-edge tech innovation to the Central West. This partnership will provide opportunities for researchers and industry to collaborate on projects, particularly in cybersecurity and data and digital services, and will likely feed into course co-design, scholarships and work experience alongside IBM experts. Become part of a leading-edge tech network by studying either the Bachelor of Computer Science or the Bachelor of Information Technology at Bathurst.