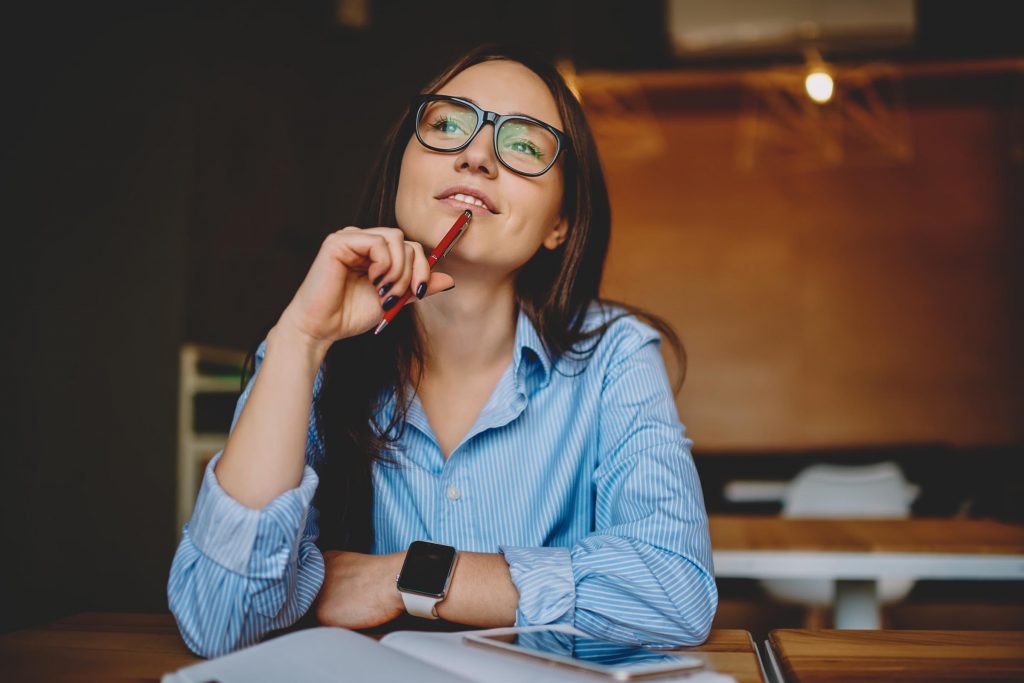 When you think about university study – how do you picture it? Do you see yourself getting among the action on campus? Or can you imagine yourself as an online student, enjoying the flexibility of studying wherever and whenever you like?
Both types of study have their benefits. It's important to figure out which one will suit your situation best. So take our quiz to help you make the right call!
In what type of environment do you produce your best work?
a) When I'm surrounded by people, I feel my creativity and productivity spike.
b) I prefer to be in a quiet space so I can focus on what I need to get done.
c) I enjoy the peace and quiet of home, but sometimes I feel energised by a change of scenery.
What other things in your life do you need to consider while completing university study?
a) The main things I need to maintain are a part-time job and seeing my friends.
b) I'm balancing full-time work, children at home, a busy household and social life.
c) I have a few things to think about, but I feel like I can strike a good balance.
Do you have access to a study space and technology?
a) Not really. I might need to look for that support elsewhere.
b) Yep – I've got it all. Laptop, high-speed internet and a quiet space to get to work.
c) I have some of the tech I'd need – but I might need to find a study space outside of my home.
How are you most likely to reach out for support if you need it?
a) I feel more comfortable chatting to someone face-to-face about any questions I have.
b) Jumping online is the best way for me to get the answers I need.
c) I'm happy to seek help face-to-face or online – depending on the advice I need.
What's the most important thing you want to get out of your university study experience?
a) I want to meet new people and have exciting experiences while getting my degree.
b) I need study to fit around my busy schedule.
c) I need flexibility – the ability to study however suits me at different times.
Answers!
If you answered mostly a…
… sounds like you might be our next on-campus student! When you study on campus, you get the ultimate student experience. You're in the thick of it. You're steps away from everything you need to survive (and thrive) at Charles Sturt.
When you study on campus, you'll walk with your mates to lectures and tutorials. You'll get one-to-one guidance from teaching and support staff. You'll create epic memories at movie nights, live music gigs and charity events. You'll have more late-night study sessions than you can count at the library and 24-hour Learning Commons.
If you answered mostly b…
… studying online could be right up your alley. Don't live near a uni campus? Holding down a full-time job? Caring for a family? We get that university study isn't your only commitment. You need true flexibility – so your degree can just slot right into your busy life.
But just because you're studying online, doesn't mean you're studying alone. We make sure that you get the support you need. It's tailored. It's useful. And it will make a big difference to your success as an online student. We have learning advisors available everyday until 7pm. You can reach them by phone, email, Skype or online chat.
If you answered mostly c…
Have you heard about blended learning? It's a combination of both online and on-campus study. Blended learning puts your firmly in the driver's seat. You're in control. You might find you prefer to take some subjects in person, but others would be better to take online. You might need to select some online subjects so you can pick up an extra shift at work. Or you might pick an on-campus class that coincides with your child's day care slot. Whatever works for you, you can do.