If you've chosen social work as a career, you'll already have a solid understanding of the different types of social workers and the important role they play in communities. Social workers help address issues like poverty, unemployment, disability, mental illness, but they strive for social justice and equality. If you've been wondering how you can do more and impact as many lives as you can, a master's in social work promises to open doors for you.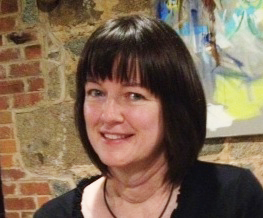 Now, you might be thinking: what can I do with a master's in social work? Turns out – plenty!
Associate Professor in Social Work and Human Services, Karen Bell, gave us the lowdown on postgraduate social work degrees at Charles Sturt.
What can I do with a master's in social work?
Social work qualifications open up a broad range of opportunities. Social work graduates have skills in working with individuals, groups, communities and in research/policy settings for social justice outcomes.
Doing a postgraduate degree in social work can extend the range of senior leadership opportunities. And it can be an opportunity for career renewal and sustainability.
"Having a postgraduate qualification demonstrates to employers that you have high-level analytical skills, advanced communication skills, time management skills, enthusiasm for your profession, and that you can develop and manage a project to fruition."
So, straight up you're suggesting to employers that you're a cut above the rest!
Why you should consider a master's in social work
A master's in social work will create opportunities for you to take your career to the next level. Here are a few reasons why considering postgraduate study in social work is a great idea:
You've worked in the industry for a while and you're ready for the next challenge.
You want to upskill or reskill.
Your experience in social work has helped you realise an area that you're really passionate about and want to explore further.
Your true calling is in social work policy development, education or research.
Benefits of studying a master's in social work
The benefit of having a master's in social work are that you'll have the high level experience and knowledge required for senior and leadership positions. You'll have opportunities to advance your career, be a champion for change and prepare for the future of social work.
"We often have social workers coming into our postgraduate degrees because they are passionate about an issue. Further study gives them a chance to systematically explore it. Postgraduate study can also contribute at a broader level to the professional knowledge base. Furthermore, it's an opportunity for senior practitioners to share their practice wisdom. This ultimately can help make a positive difference in our communities."
And when you study your master's of social work with Charles Sturt, you'll enjoy all the benefits of online study.

Social work master's options at Charles Sturt
So which postgraduate degree is for you? Well, at Charles Sturt we offer two master's in social work options for you to progress your career. You can choose from our:
Already have an undergraduate degree in social work? Our Master of Advanced Social Work Practice builds on your undergraduate study. Plus, you can choose from a research or coursework option. Develop specialist knowledge across a wide range of study areas. These include child and adolescent welfare in Aboriginal communities and mediation, to disaster recovery, ageing and international social development. You'll strengthen your expertise as a dynamic, reflective practising social worker and prepare yourself for career advancement.
On the other hand, our Master of Social Work (Professional Qualifying) lets you upgrade your relevant undergraduate degree. What's more, upon graduation you'll achieve professional recognition with the Australian Association of Social Workers. You'll take a deep dive into areas such as child protection, cross-cultural and Indigenous studies, ethics, human rights, mental health and many more contemporary areas of social work. So, get qualified to be a professional social worker. If you're already employed in human services, you'll open up a broad range of roles and opportunities for promotion.
How to get your master's in social work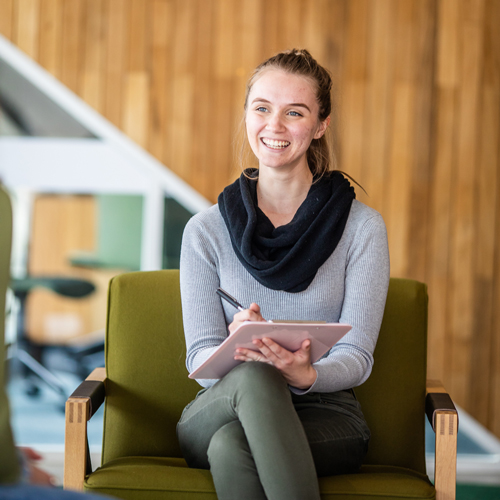 Now, if you already lead a busy life, you might be wondering how you could possibly fit postgraduate study into your life? While it will take some planning and a little adjustment, it can be done! All you'll need is a positive attitude, motivation and the right support.
"To sustain your postgraduate study, don't hesitate to contact the academics involved in delivering course content, and also other university support staff. For instance, the Research Office and Library have a range of online resources and workshops to support students."
"Likewise, try to develop and maintain connections with your student-peers. Use time management skills to juggle the competing demands of study/work/life and think of some practical strategies to get organised. Take care of yourself and remember to recognise your achievements along the way – it will be worth it!"
To help you get started, check out our top tips for studying at home.
Upskill or reskill with a master's in social work
Become the industry leader you want to be and change lives with a Charles Sturt master's in social work. Explore our range of social work degrees. Create impact in your community and improve the quality of lives.