If you're getting set to apply for uni, you'll need to get your head around a little thing called a USI. But what is a USI number and why is it important? Let's find out!
What is a USI number?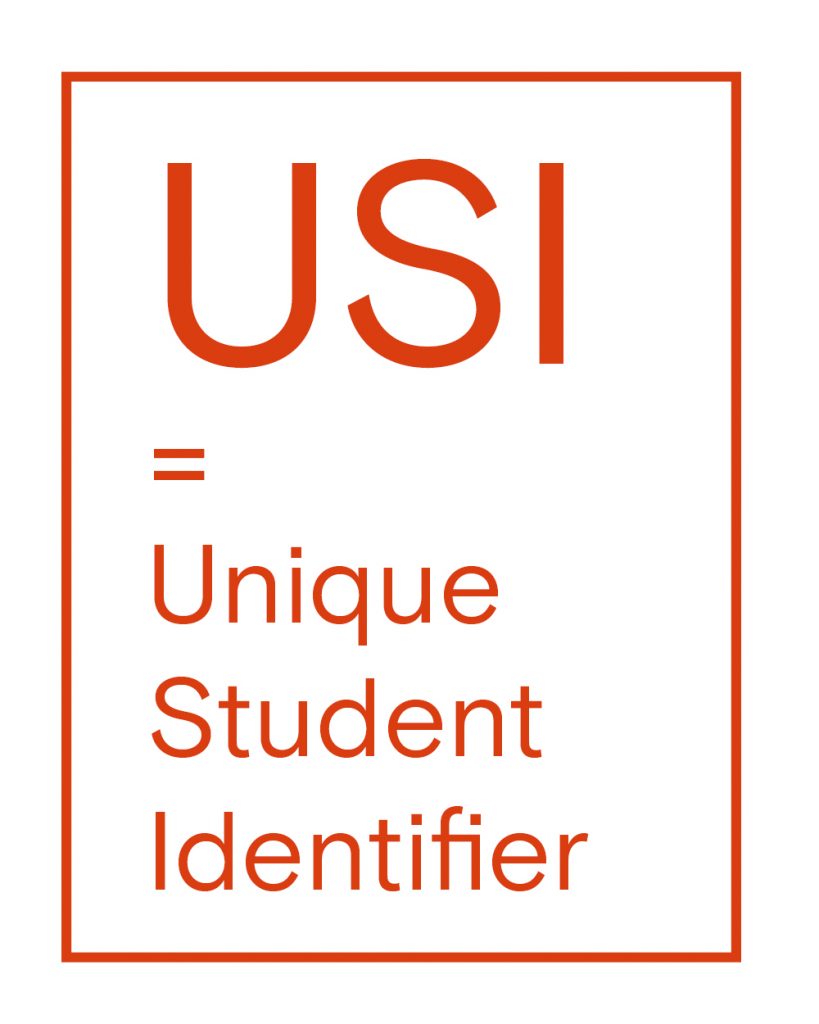 A USI is your Unique Student Identifier. It's an online record of any vocational and education training that you've undertaken in Australia. The USI is a reference number made up of a combination of ten numbers and letters. As an Australian government initiative, one of the USI's most important functions is to connect your student loan information to your personal details.
Do I need a USI?
If you're studying at university, TAFE or any other institution that offers nationally recognised training, you'll need a USI. It's important to note that you need a USI to:
get Commonwealth financial assistance
receive your qualification (if receiving it from 2023 onwards – which means if you're starting a three-year degree in 2021, you'll need one to get your qualification in 2024).
Do I need a USI if I'm studying a postgraduate course?
If you'll be graduating from your course in 2023 or beyond, you will need a USI to get your degree. This is regardless of whether you'll be seeking financial assistance from the government to pay for your course fees.
Also, some postgraduate courses have Commonwealth supported places, and if you're studying in one of these from 2021 onwards, you'll need to supply your USI by the first census date for your course.
Why do I need a USI?
You need a USI as it is an Australian government requirement to obtain a higher education qualification from 2023. New amendments made in June 2020 to the Higher Education Support Act 2003 (HESA) means it is now compulsory for new students commencing study from 1 January 2021 in a Commonwealth supported place and/or want to apply for government financial assistance (HECS-HELP, FEE-HELP, and OS-HELP).
Extending the USI to higher education will create a single government identifier for your entire tertiary education journey.
More information about Commonwealth financial assistance.
How do I get a USI?
Check if I have a USI: If you have undertaken any VET training from 2015, it's likely you will already have a USI. But if you're not sure, you can check if you have a USI.
Need to apply for a USI? Too easy! Jump on the government's USI website and apply for a USI in a few simple steps. You'll need to complete the application form and provide recognised identification such as an Australia passport, birth certificate, Medicare card or driver's licence.
Sharing your USI with Charles Sturt
When you apply to study with us, you can provide your USI then if you have it. Once you're enrolled in a Commonwealth supported place, you'll need to provide your USI by census date at the latest to keep studying in your CSP. You can provide your USI via the Student Portal. Just head to the 'My checkpoints' section on the left-hand menu, then go to 'Get started'. You'll find a spot to enter your USI via 'Provide my USI to Charles Sturt Uni'.
But first things first
Get set to write your next chapter. Apply now for the course that will get you where you really want to go.