Have you ever considered working or studying in the regions? Making a tree change from city life to regional Australia is a great move. Here are four reasons why from one of Australia's leading demographic experts.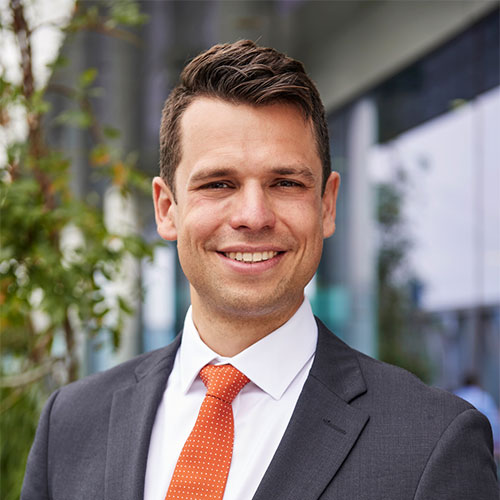 Simon Kuestenmacher is a rising star in the field of data management and insight. Not just a leading Australian demographer, he's a Top 10 world influencer in data visualisation. Simon discusses how Australia is changing because of COVID-19 – and why this is the 'decade of regional Australia'.
Australia pre-COVID
"Over the last couple of decades, we saw population growth occur essentially only in Australia's capital cities. Right now, we are the most centralised population in the world. We have more than two thirds of our citizens living in just the big five cities.
"This is bad news for regional destinations. We want to spread growth to regional Australia, to make wealth better distributed across the country. In the aftermath of COVID-19, this is the decade of regional Australia. And there are four major reasons for this."
1. Strengths of the regions in high demand: agriculture and local manufacturing
"At the start of the pandemic in March 2020, there was one small company in Australia that was able to produce medical-grade face masks – and they were in regional Australia. There were two companies in all of Australia that were able to pivot their manufacturing to create ventilators.
"That created supply chain sovereignty issues – we realised we need more manufacturing in the country. So, there is a lot of government spending moving into local manufacturing. And there is a stronger focus on local agriculture, in order to ensure we have a safe supply chain. This will only benefit regional Australia."
2. Investment in infrastructure connecting regional centres to cities
"When there are high unemployment rates, the easiest way for a government to create jobs at scale is to invest in infrastructure. If we look at the infrastructure projects that are being funded, they are, to a very large degree, focused on connecting regional centres with capital cities, in order to better spread economic growth. This will benefit the regional hubs significantly – another great argument to move into a regional town."
3. Increased attraction of low-density living
"Many people who experienced lockdown, especially those in inner-city Melbourne, now really like the idea of low-density living. This means you have people wanting to move into regional Australia, particularly those in their thirties who are reaching the family-formation stage of the lifecycle and are looking for larger houses. These people want to go to the regions – providing economic stimulus in regional Australia."
4. Working from home enables remote living
"And of course, working from home. There is no longer any reason to be forced to live close to the CBD to have a short commute. Working from home will be increasingly more accepted – maybe not for five days per week, but maybe for three or four days. So, people are more likely to favour moving to regional cities that are a bit further afield."
Studying and working in the regions
Studying and working in the regions is a great move. As Simon says:
At Charles Sturt, we're geographically gifted. We have six campuses in beautiful regional Australia where you can study – or find your next job – whether by the beach, among the gum trees or in the heart of the city. Make your next move count.