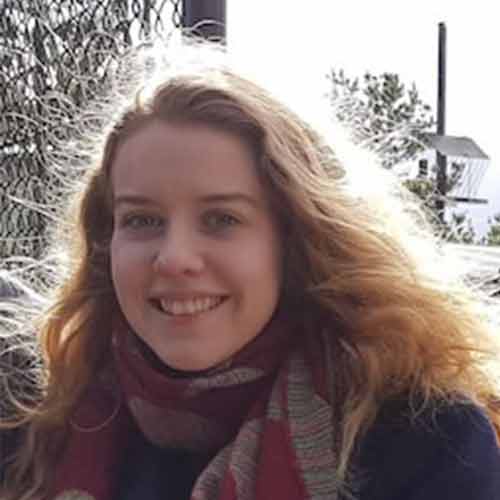 by Katie Coyte
Bachelor of Accounting student
Charles Sturt University
7am On a typical a day in the life of an accounting student, it's an early morning start. I get up and start to get ready for university, gathering my books and notes from yesterday.
8am Since I live in Orange but travel to Bathurst for uni, I carpool with a few friends. I drive across town to pick up my friends, and then we head out to Bathurst. We chat the entire way and as always make sure we put on a jamming playlist to get us through the early morning drive.
9am We arrive on campus. My friends head off to class, while I go to meet some of my classmates at the café. The good thing about my accounting subjects this session is that we don't start till 10am. So we all grab our morning coffee and discuss the topics we are going to work on in today's lecture.
10am It's time to head to our external reporting lecture. Our lecture is a lot smaller compared to some of my other business-related subjects; however, it's great as you know everyone in your class. We even have a Facebook group going with everyone studying accounting in it, so that we can discuss any issues to try and avoid any last-minute panics to finish assessments. (Or we talk about how we should have started the assessment earlier!)
12pm We have a quick break in the lecture to go stretch our legs and give our brains a rest. The teacher knows sometimes we need to have a quick reset. Then it's back into the lecture theatre for the rest of this week's topic.
1pm By now we're all starving. After a three-hour lecture we just need lunch. I usually either head downtown and catch up with people at one of the local cafés, or stay at the uni and grab a meal.
2pm Time to hit the books. I head to the library and meet up with one of my accounting student classmates to do some study. We help each other out with upcoming assessments and attempt to not procrastinate or get distracted.
4pm By 4pm we're ready for a break, and I'm ready to head back home. So I meet up with my friends and we drive back to Orange, unwinding from our day at uni (this time with a more chilled playlist).
5pm Free time! I usually spend a couple of hours unwinding when I get home, and either go downtown, to the gym or relax in front of the TV.
7pm The great thing about my degree is that I can choose to do some of my subjects online. Although I do prefer to do most of them on campus, it's good to do a couple online to save time travelling to Bathurst. So at 7pm I have a labour economics online meeting with my tutor and classmates.
8pm With my subject meeting all wrapped up, it's time to put the books away! I only have uni a couple of days a week, so tomorrow I can study at home. Now I get to relax before I have to head to bed. And that's a day in the life of an accounting student!
Sound like a pretty good day to you?
Whether you want to be an accounting student, or study another area of business, check out our business degrees – and find the perfect course for the perfect day.