Climate change. Resource depletion. Environmental degradation. We know they're happening and we know we need to reduce their impact on our planet. But did you know, you could pursue a career in sustainability and you help drive that change?
While it can seem slow sometimes, businesses and organisations of all kinds, from start-ups to governments, recognise the importance of sustainability. Many are taking steps to reduce their impact on the environment while still creating value for their stakeholders.
As a result, there's a growing demand for professionals with expertise in sustainability. Whether that's across renewable energy, green design and construction, waste management, sustainable agriculture… the list goes on.
For people interested in a career in sustainability, this means opportunity. The chance to make a difference. To use innovation and creativity to solve some of the most complex and important challenges of our time. To engage in something truly meaningful. And to be in demand as a skilled professional.
After all, the United Nations' International Labour Organization predicts that a shift to a greener economy could create 24 million new jobs globally by 2030, if the right policies are put in place.1
So let's take a look at some of your options, if you want to create a world worth living in, with a career in sustainability.
Sustainability manager
The LinkedIn Global Green Skills report found that 'sustainability manager' was the fastest growing green job in the global marketplace.2 Demand for sustainability managers grew by 30 per cent between 2015 and 2022.
A sustainability manager can work for any kind of organisation that is looking to be more sustainable. The role involves strategy, planning, research, implementation and oversight of sustainability projects. That could mean anything from working for city councils and rolling out electric vehicle charging stations, to implementing more sustainable supply chains for a technology manufacturer. Really, with the growing shift to more sustainable business practices, you could choose to work for any industry you want.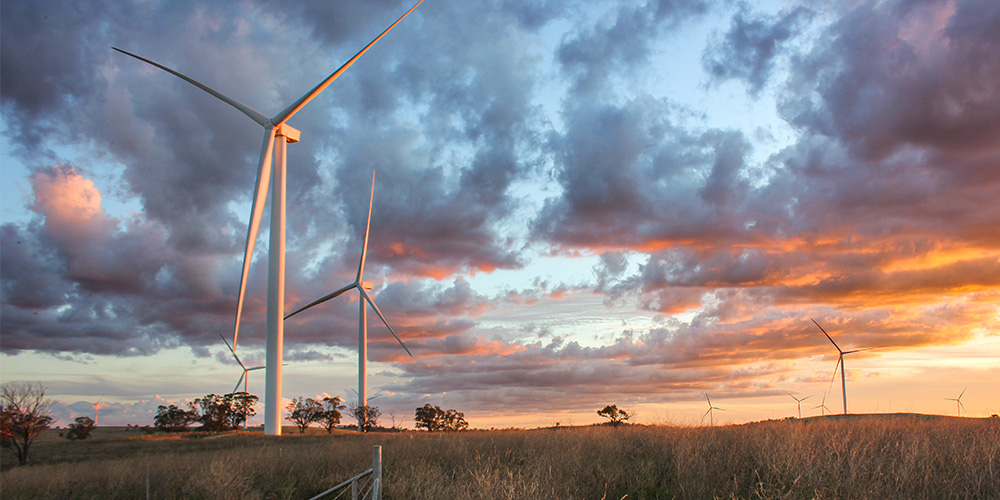 Renewable energy project manager
The Australia wind turbine operation and maintenance market is projected to grow by more than eight per cent a year before 2029.3 Solar installations are expected to grow by a factor of four by 2030.4 So, those with the skills and knowledge to plan, install and bring turbines and solar arrays (not to mention hydro-electric facilities) online, will be in demand.
Studying engineering is a good start for this career, and will give you a range of skills that can be used across sustainable initiatives. So you can literally help build a better world.
Environmental scientist
An 'environmental scientist' studies the natural environment and its relationship with human activities. Their job is to identify, analyse and solve problems and help develop policies and strategies to protect the environment.
For example, that could involve conducting environmental research and fieldwork, collecting data on air, water or soil qualities, and analysing the data to assess the impact of human activities on the environment, to identify potential risks and hazards. You could develop strategies to mitigate environmental risks and improve environmental quality or advise government agencies, businesses and other organisations on environmental regulations and best practices.
As an environmental scientist you might work in a government agency, consulting firm, research organisation, or a not-for-profit. And you could specialise in areas like air quality, wildlife preservation, water use efficiency, soil contamination, waste management or climate change.
Ecologist
The ultimate goal of an 'ecologist' is to gain a better understanding of the natural world. To use that knowledge to promote the sustainable use of natural resources and the preservation of biodiversity. As a scientist who studies the interactions between living organisms and their environment, your job will involve examining how plants, animals, and other organisms interact with one another and with their surroundings, like the soil, water, and air.
Ecologists also seek to understand the processes that shape the distribution and abundance of species in different ecosystems, and the impact of human activities on these systems. A Bachelor of Science gives you the opportunity to specialise in biology, the foundation of ecological work.
Supply chain manager
A 'supply chain manager' is responsible for the entire supply chain process. That includes sourcing raw materials and delivering the final product. They work to ensure the supply chain operates in a sustainable and ethical manner. Which can includes minimising waste and reducing emissions, as well as promoting fair labour practices. A Bachelor of Business will give you a foundational knowledge of supply chain logistics.
This last element, human labour, is an important aspect of sustainable development. The United Nations lists 'decent work' among its Sustainability Development Goals, alongside factors more traditionally associated with sustainable practices (such as clean energy and reduced consumption) as well as eliminating poverty, quality education and gender equality. A sustainable future is one that works for everyone. At Charles Sturt University we align our research with these goals, to ensure we are working towards the common good in everything we do.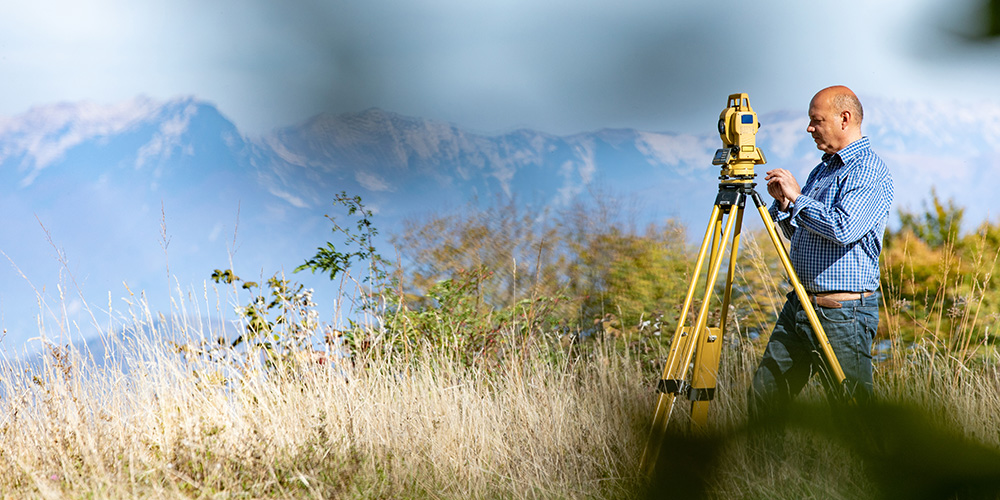 GIS specialist
'Geographic information systems specialists' don't have to work in sustainability. But if they choose to, they can play a crucial role the success of green initiatives.
For example, environmental monitoring and assessment. Geospatial scientists can help monitor environmental changes and assess their impacts using remote sensing tools. They can analyse spatial data to identify patterns, trends and potential risks to the environment – and use this information to support sustainable development initiatives. Such data can also feed into conservation efforts. They can map important habitats, identify endangered species and analyse landscape connectivity to inform conservation planning.
Study geospatial science and you could play a part in climate change mitigation and adaptation projects. You could use GIS tools to assess the vulnerability of communities to climate change, identify areas for potential mitigation and monitor the effectiveness of climate change policies and interventions on the ground.
Is every career a career in sustainability?
At Charles Sturt, we believe in taking action for a better future. It's why we're Australia's first carbon neutral university. And it's why we incorporate sustainability into all our undergraduate courses.
Dr Jonathon Howard explains why:
"At Charles Sturt our learning outcomes can be grouped into three clusters. Learning about how we know things (academic literacy, numeracy and research). Learning to do, or how to be a professional (ethics, lifelong learning and professional practice). And then there's the outcomes that relate to learning to be.
"They're the sort of dispositions we want within all our graduates. These learning outcomes include having an awareness of Indigenous issues, being a global citizen and the driver for our projects – being able to reduce our impact on the planet."
"We want all our graduates – from dentists to engineers, podiatrists and historians – to consider the social, economic and environmental impacts of what they do. It doesn't just apply to areas you think are relevant to sustainability, like social work or environmental science. It's about incorporating sustainability into all our undergraduate courses."
Start your career in sustainability
Whether you want to study environmental management, sustainable agriculture, green engineering or, as Dr Howard says, a course for any other career, we can help you make the future brighter, better and more sustainable.
---
1https://www.un.org/sustainabledevelopment/blog/2019/04/green-economy-could-create-24-million-new-jobs/
2https://economicgraph.linkedin.com/en-us/research/global-green-skills-report
3 https://www.fortunebusinessinsights.com/australia-wind-turbine-operation-and-maintenance-market-106239
4https://www.pv-magazine-australia.com/2021/05/11/new-report-forecasts-australias-solar-capacity-to-reach-80-gw-by-2030/