As more of life moves online, so do the threats. And that means there's a growing demand for professionals to protect organisations and individuals from those digital threats. That's where a career in cyber security comes in.
A career in cyber security offers a lot of scope. The organisations that require it are… well, pretty much all of them! And the roles in cyber security are varied. All require key soft skills like problem-solving and communication, but there's a wide range of roles that can align with your technical interests. Whether you are into programming or planning, cyber security careers – and IT jobs generally – are booming.
So what are some of these cyber security careers? There's a wide range of job opportunities in cyber security, but some of the key careers are:
Ethical hacker
Security architect
Security engineer
Cryptographer
Incident responder
Computer forensic tester

Let's take a look at some of these careers in cyber security in a bit more detail. Plus, hear from a Charles Sturt cyber security expert about why they are important – and rewarding.
Ethical hacker
Sometimes known as a penetration tester, an ethical hacker mimics criminals to identify weaknesses in cyber security systems. You look for the faults so that you can fix them before the bad guys find them.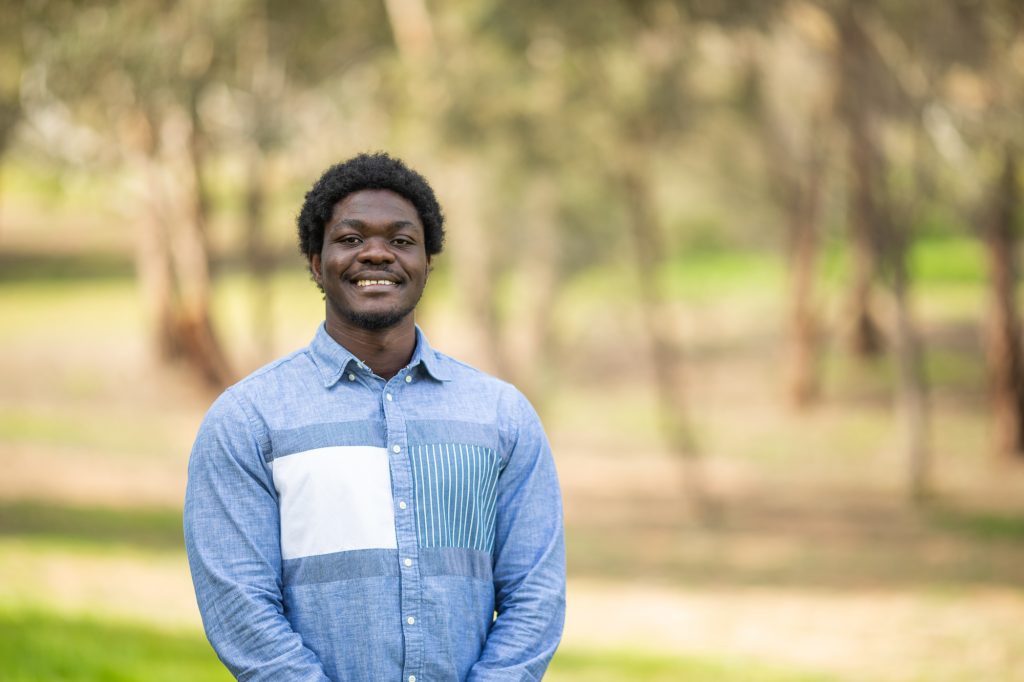 Dr Michael Bewong, lecturer in computing at Charles Sturt and cyber security researcher, puts it like this.
"Ethical hacking has become ever more important with the rise of cyber attacks at various organisational levels. It's important to understand your enemy if you are to defeat them. This is what ethical hacking is about."


Dr Michael Bewong
Your knowledge of trojans, worms, malware and viruses, as well as social engineering, will all play a part. You'll seek to head off everything from phishing scams and shoulder surfing to encryption cracking and port vulnerabilities. It might be as simple as stopping people hacking into a wi-fi network, or something as intricate as a concerted attempt to solicit confidential data.
Lots of ethical hackers work independently as consultants, so it's a good choice if you're keen to get experience across a lot of different organisations – in Australia or overseas.
Security architect
How does a job designing security systems for a company's networks sound? Then a role as a security architect could be right up your digital street. You'll oversee the whole implementation of a security system – from researching the threats and vulnerabilities, to designing suitable security protocol and architecture – which could include everything from VPNs to firewalls.
Security engineer
Security engineers build and maintain the systems that a security architect deems necessary for an organisation. You'll get hands-on with all the tech aspects of putting security solutions into place. What's more, you'll ensure they remain fit for purpose. One day you might be conducting vulnerability testing, the next installing firewalls or writing scripts to track security incidents.
You could also work across different organisations as a security consultant. You can bring your expertise to bear on different scenarios and industries. And finding the solution that fits each one.
Cryptographer
Unhackable code. Is there such a thing? As a cryptographer, you'll be pushing the boundaries to make it a reality.
A role in cryptography will give you the opportunity to design ciphers, write code and create security systems that protect an organisation's digital data.
To thrive as a cryptographer, you'll have skills in mathematics, programming languages and statistics, of course, but also a nose for a challenge, all allied to a problem-solving mindset, as Dr Bewong explains.
"Cryptography is the study of encryption schemes, and a cryptographer typically builds these encryption schemes. As a cryptographer, you'll be in a niche area and in high demand. Cryptography requires a deep understanding of how encryption schemes work and the maths behind them.
"In other words, you should be able to pull apart an encryption scheme and analyse every aspect of it – if you've seen the movie The Imitation Game, then you probably know what I am talking about!"


Dr Michael Bewong
Incident responder
You might well have heard the term 'first responder' in relation to fire fighters or paramedics. Well, an incident responder is the cyber security equivalent. They are on the frontline when it comes to security threats. A career as an incident responder is the very definition of dynamic. When an incident occurs, whether that is a threat or a full-blown security breach, you'll jump into action.
Using digital tools, first you'll search for the cause of a problem. Secondly, you'll fix it. Then thirdly, you'll work to ensure it doesn't happen again. When you're not putting out digital fires, you'll actively monitor networks and organisational systems for attacks and identify any potential security vulnerabilities, as well as monitor business practices to ensure they minimise risk.
Computer forensics expert
A computer forensics expert operates much like their police department equivalent. Consequently, it's a role that combines technical skills with in-depth analysis, as you lead investigations into suspicious activity and security breaches. You could work as part of the police force, for government or as part of a business's in-house security team. Financial institutions often have significant forensics teams.
You might need to extract information from computers and data storage devices. Then assess it for compliance or breaches. And advise criminal investigators or legal professionals.
Your career in cyber security
Want to make the digital world a safer place? Dr Bewong knows that cyber security careers are the future.
"A career in cyber security has never been more crucial and rewarding. We live in a world where the value on 0's and 1's has never been more important. A world where digitalisation is the norm – bank transfers, digital licences, online shopping, social media, cryptocurrency, virtual meetings, self-driving cars, the Internet of Things and much more. We live in a world that even has a digital version of the black market where anything and everything goes. It is no understatement to say that a career in cyber security is one of the most important jobs you could do."
Did you know?
You can now study cyber security at undergraduate level? It's one of the specialisations in our Bachelor of Information Technology. Ready to start? Let's do this.