Got a passion for sustainability, biodiversity and conservation? Are environmental sciences at the heart of your next career aspiration? If you're looking to advance your career, move into leadership, become an expert in your field or dive into some truly meaningful research – we can help.
We've got a range of postgraduate qualifications to take your environmental science career to the next level.
What's more, we're rated above world standard in environmental sciences and management in the latest Excellence in Research for Australia evaluation. And environmental science is just one of many areas where Charles Sturt's staff and students are making a real difference.
Here's some inspiration…   
Using 3D printers to save native species
With the world getting warmer and bushfires raging, have you ever thought about native animals struggling to find a home? Gliders, parrots, owls, even ducks use hollow branches as cool, safe places to raise a family. But as big trees become rarer, our Australian wildlife start to run out of options.
That's when the Charles Sturt research team put their heads together and started to think (wait for it…) outside the box! The nesting box, that is.
In a revolutionary breakthrough that's helping house Australian fauna, researchers like Professor David Watson are using 3D printing technology to create new habitats for native species.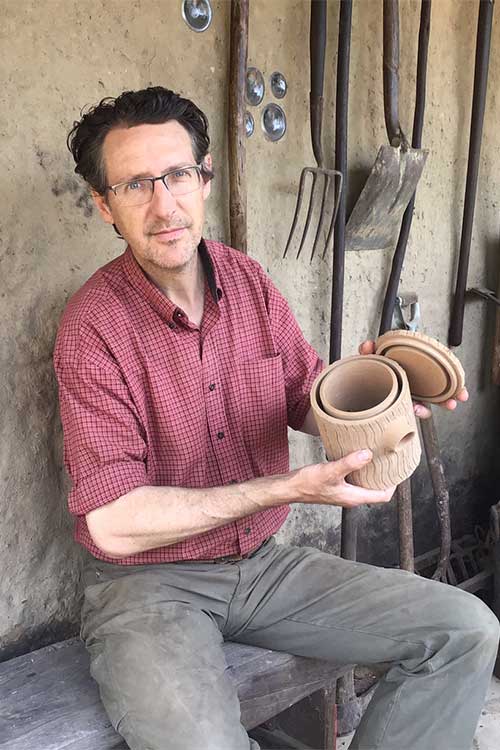 "We're developing innovative ways to make homes for wildlife that can handle climatic extremes, from summer heatwaves to winter cold snaps. This project responds to the challenge of climate change."
Professor David Watson
Working with communities to preserve native Australian fish
Dr Lee Baumgartner is a fish ecologist and an expert in fisheries and river management. And he's in the know when it comes to important research Charles Sturt is doing around fisheries management, environmental preservation and food sustainability.
"Some species run the risk of becoming extinct in the next 20 years or less. So we're focusing a lot of our work on making sure that doesn't happen. Students can be involved, from Honours students and those doing higher degrees by research, to undergraduates."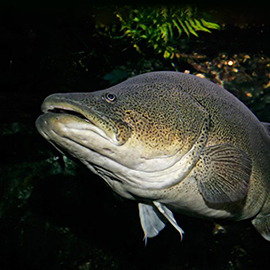 "The key question is the balance between biodiversity and sustainable human development. How much development can you have before you impact upon the species too much?"
Dr Lee Baumgartner
Helping the Murray-Darling to flow
The Murray-Darling Basin is Australia's largest and most complex river system. It serves millions of people with drinking water. It irrigates the nation's food bowl. And it feeds many wetlands, where countless species of animals and plants make their home.
Charles Sturt University's Professor Robyn Watts is helping inform the management and restoration of aquatic ecosystems with her Murray-Darling Basin research. And she's also communicating how these complex systems function, and why they are so important.
"There are four levels of complexity with the Murray-Darling Basin: geographic, institutional, social and ecological. Within that network, there are many different perspectives on how to best manage the system. Despite this"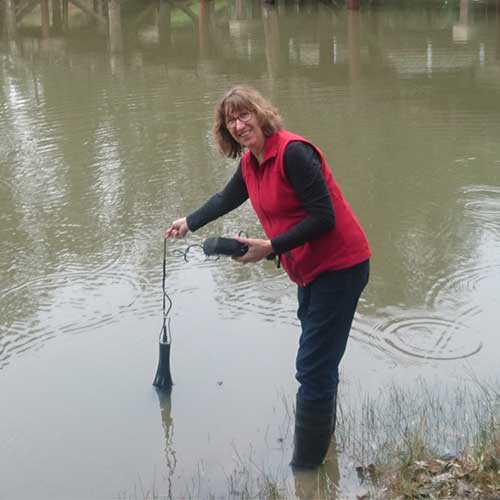 "There's been a decades-long effort by different agencies, community groups, irrigator groups, environmental groups and scientists to work together."
Professor Robyn Watts
Saving the southern bell frog
How important is a frog to its environment? What would it say about us as a society if we didn't endeavour to preserve endangered species? How can we ensure the best outcomes for animals, plants, natural ecosystems… and people? These questions run through the research of Associate Professor Skye Wassens who's conducting endangered species research.
"As a society we have made the decision to try to prevent further extinction of native plants and animals. Most importantly, once you've lost these species, that's it, and it only takes a couple of years of drought to decimate their numbers."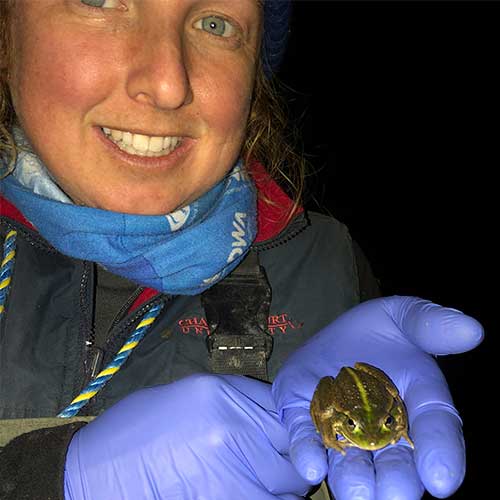 "Most importantly, once you've lost these species, that's it, and it only takes a couple of years of drought to decimate their numbers."
Associate Professor Skye Wassens
Want to get involved?
Choose where you'll make a difference in environmental sciences.
Graduate Certificate in Fish Conservation and Management
Graduate Diploma of Ornithology
Master of Environmental Management
Master of GIS and Remote Sensing